Before There Was Julia Child, There Was Dione Lucas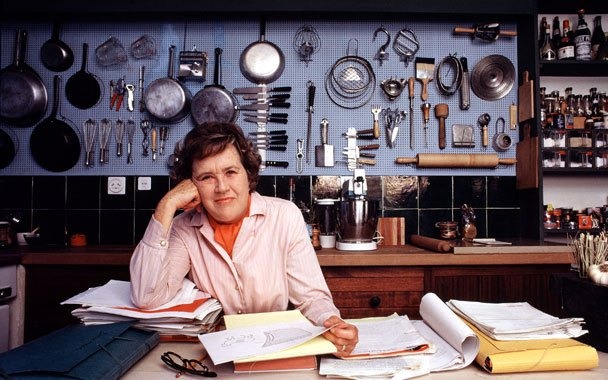 Julia Child was not the pioneer of women in food media.
Julia Child may be the first person who comes to mind when thinking about women in early food media, but it was in fact Dione Lucas who was Le Cordon Bleu's first female graduate and television's first female cooking host.
Why isn't Lucas more of a household name? The A.V. Club theorizes that Lucas's cold demeanor made her unlikable compared to those to come. As the host of To the Queen's Taste (broadcasted on New York's CBS affiliate channel from 1948 to 1949), Lucas brought French cuisine to American homes, much like Child. However, the English chef and cookbook author, who died in 1971, was nothing like the humorous, pan-swinging Child. Instead, she was "straitlaced," "meticulous" and had an "all-business nature," according to the A.V. Club.
Before the show, Lucas worked in kitchens in Paris and Hamburg, Germany. From there she moved on to opening Le Cordon Bleu locations in London and New York. Lucas writes in one of her many cookbooks that she occasionally cooked stuffed squab for Adolf Hitler in Hamburg. Her son later refuted this story, calling it a "tall tale."
The A.V. Club reports that Lucas is to this day not remembered fondly by those in food media. A 2011 Gastronomica article harkened back to her "temper and moods," while David Kamp writes in United States of Arugula that Lucas was "small, stocky, and dour." With that said, it doesn't sound like there'll be a Lucas-like version of Julie and Julia hitting theaters anytime soon.