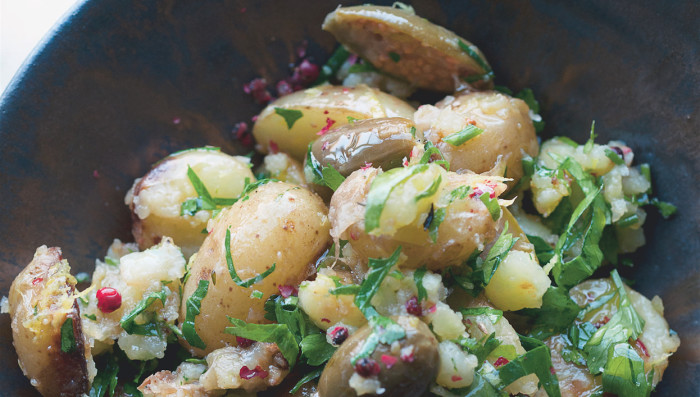 I have a friend who makes two batches of mashed potatoes for Thanksgiving every year: with lumps for the lump-lovers and without lumps for the smooth sailors. Might I make a suggestion? Make the lumps out of kale, and the smooth sailors might change their song of the sea. Troubleshoot your own recipe or simply borrow one of our favorites.

Though it's common to put all the effort into the main thing on a plate and let the sides provide the supporting act, this is a side dish that really delivers on flavor, needing little more than some simply cooked meat or fish alongside it.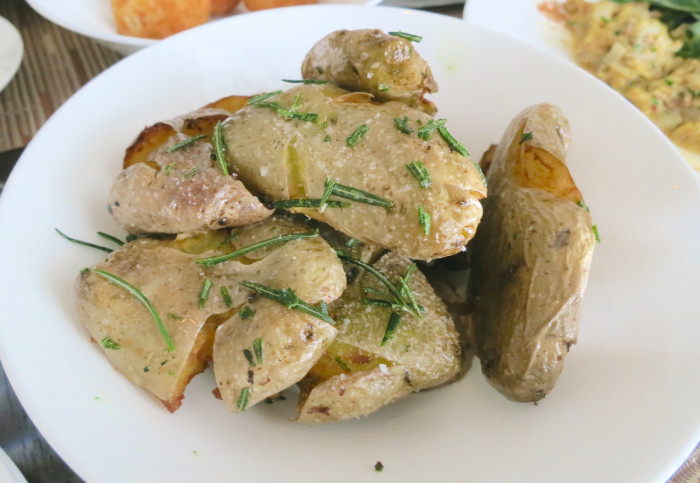 Need a night out of town? Hit the road or train and head to the Topping Rose House in Bridgehampton, New York, for an evening of saltwater pools, a farm-to-table restaurant by renowned chef Tom Colicchio (try their pig roasts!) and a big, comfortable room stocked full of awesome local snacks. Itching for a fishing excursion or baking lesson? They'll hook you up. In the morning, head down for one of the best breakfasts in town, and don't miss the crispy fingerling potatoes.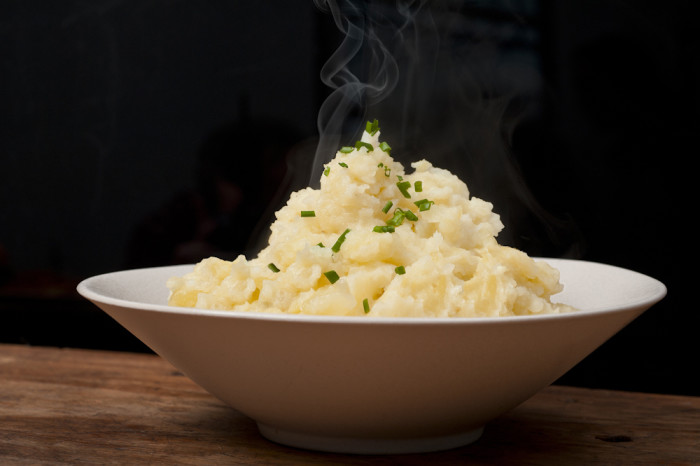 Russets make flavorful, fluffy and above all absorbent mashed potatoes thanks to their high starch content. Hello, butter and gravy! Say what you want about perfectly smooth mashed potatoes, the real deal is mashed and fluffed up by hand.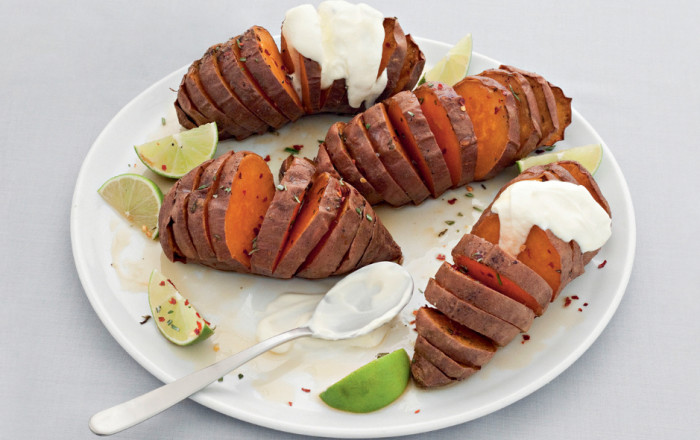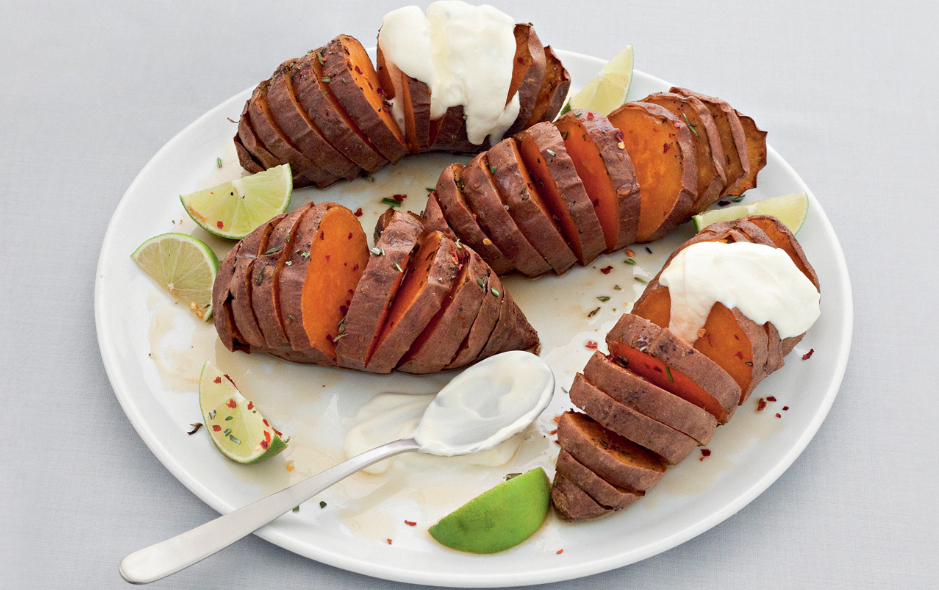 Strictly speaking, a Hasselback potato would be a regular white potato, skin left on, flesh slashed and stuffed with bay leaves, then roasted in the oven. The idea translates wonderfully to sweet potatoes, which open out as they roast, ready to soak up lots of maple syrup, chili, lime, and sour cream.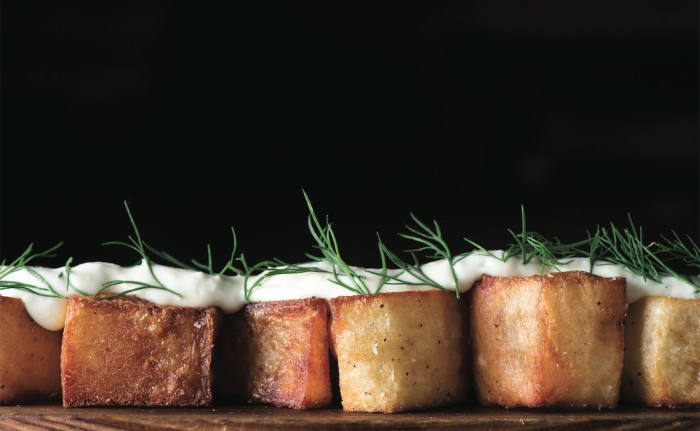 It would just be wrong to serve steak at a restaurant without a potato and some horseradish to go with it. Of all the delicious potato preparations out there, we wanted something that was crispy on the outside and creamy and pillowy on the inside, reminiscent of a steak fry.
The inspiration for Spinach-Artichoke Scalloped Potatoes came from the same part of my brain that created Chorizo Potato Bites and Cobb Macaroni Salad — the "let's mash at least two awesome dishes together and see what happens!" cortex.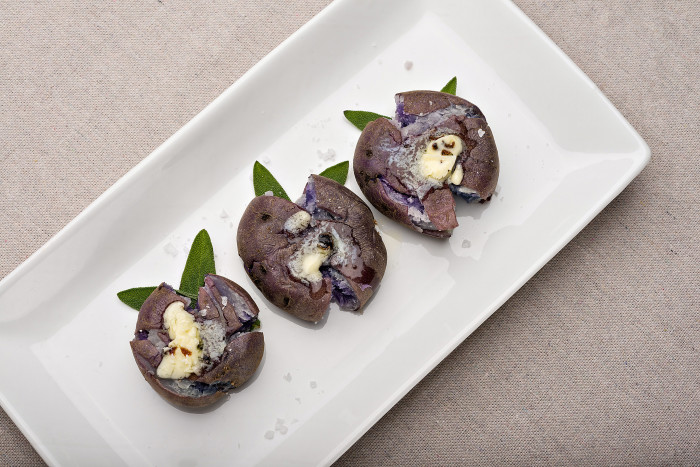 You can basically guarantee every last one of these truffled smashed purple potatoes will disappear by the end of your dinner. This super simple dish has four ingredients: potatoes, truffle butter, sage leaves and crunchy Maldon sea salt.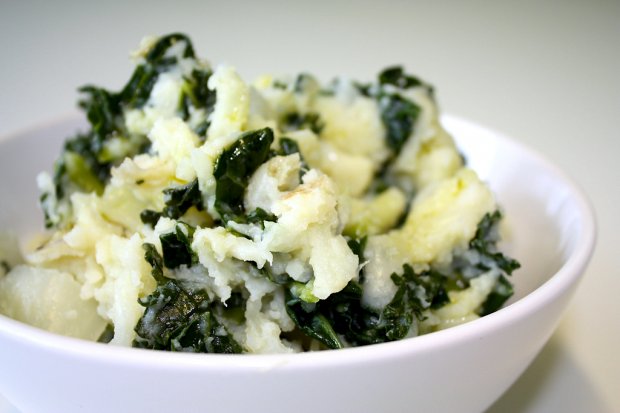 These potatoes freeze beautifully, so shape the leftovers into your favorite farm animal, wrap in several layers of plastic wrap and feel the satisfaction of knowing that your (insert protein here) never has to be alone.