How To Make Grilled Lamb Chops The Ludo Lefebvre Way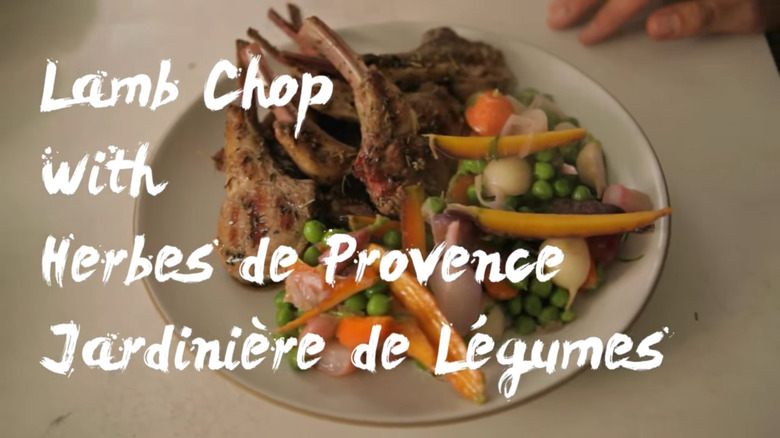 Ludo Lefebvre may be the man of the moment in L.A.'s booming culinary scene, but he hasn't lost his French roots. In his home-cooking series Ludo à la Maison, the man behind Trois Mec, Trois Familia and other fine Angeleno establishments demystifies classic French dishes while dishing out a few choice French vocabulary lessons along the way.
For the first episode of the second season of Ludo à la Maison, Lefebvre turns up in his shiny new home kitchen and effortlessly grills lamb chops with jardinière de légumes. Watch it and you'll learn not only how to pull off this delicious preparation of lamb with garden stew, but how to compliment a woman on her, well, you'll see.
For the full recipe and more from Ludo, visit ludolefebvre.com.