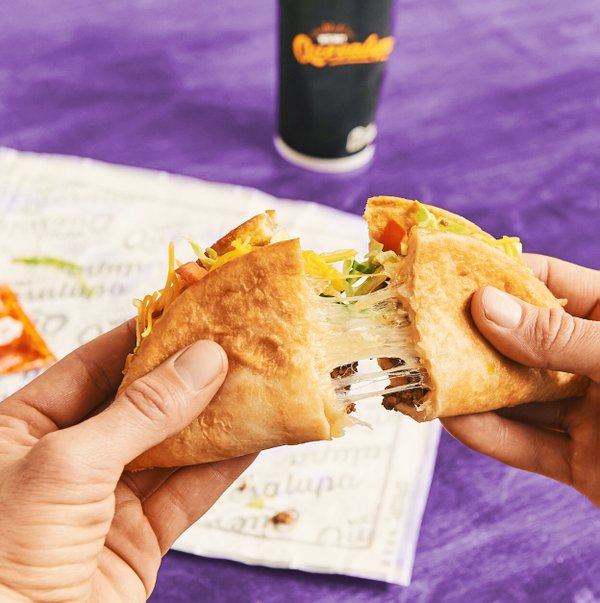 Taco Bell is used to being the butt of jokes. As far back as 1998, The Onion was mocking the fast-food chain with an article titled "Taco Bell's Five Ingredients Combined in Totally New Way," which satirically bragged about the invention of the Grandito, "with its ground beef on top of the cheese but under the beans," not to be confused with the Zestito, "in which the beans are on top of the lettuce," or the Mexiwrap, "in which the tortilla is slightly more oblong."
But joke all you want, because Taco Bell has clearly come up with the secret to rapid and sustained growth in a fast-food market where most chains are merely treading water and more and more people are making a run to the border instead of a trip to the house of the Hamburglar. With more than $9 billion in system-wide sales last year from some 6,500 U.S. stores that feed an average of 40 million visitors per week, Taco Bell has figured out that the American consumer loves inexpensive food that is spicy, crunchy, cheesy and beefy.
Beyond those parameters, Taco Bell realizes that it must continually innovate to maintain the growth in locations, revenue and profit that have made the company a driver within its parent company of Yum Brands, which includes Pizza Hut and KFC. Innovation is crucial. "Consumers always crave new news," explains Liz Matthews, Taco Bell's chief food innovation officer, "but it has to make sense to the customer. The most important thing we can do every day is listen to the customer."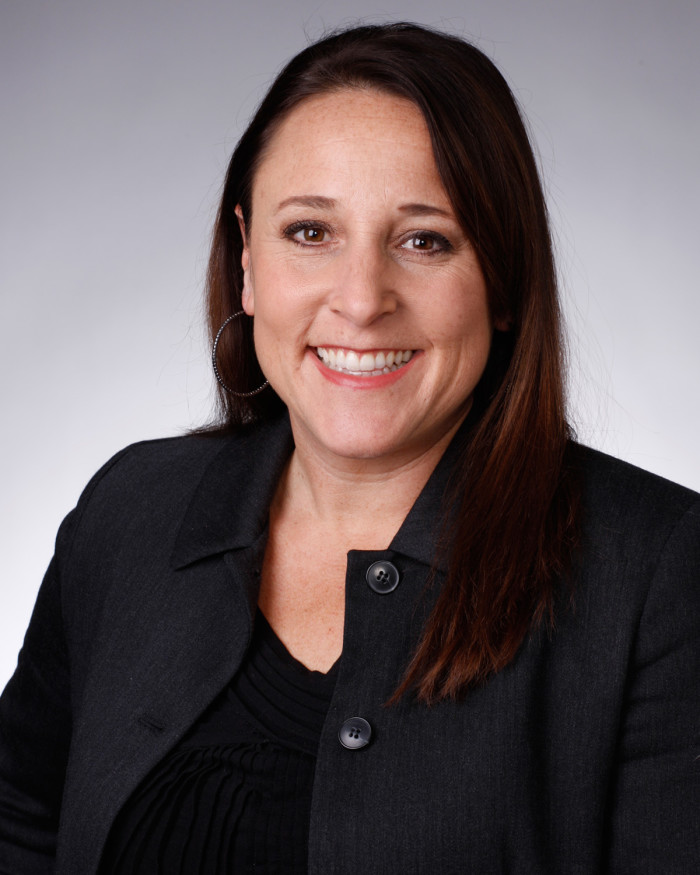 Taco Bell knows that even the people standing in line to order from its Dollar Cravings Menu are more discerning than in the past, thanks to rising interest in food culture. "People are more excited about their food than ever," notes Matthews. "They are more engaged than ever, and they want bolder flavors and more interesting textures. Our brand believes that everyone has the right to good food. Whether you have $100 or $1 to spend, you should have access to great flavors."
While Taco Bell has a team of 40 to 50 food scientists, chefs, food-safety experts and marketing professionals constantly working on innovation, Matthews also takes advantage of outside influences to help develop some of the company's new products. "We're pretty lean, but we've got fantastic partners who I can use to leverage their resources. I'm a big believer in working with as many smart people as possible."
The company's most successful recent collaboration was the blockbuster release of the Doritos Locos taco in 2012. "Innovation doesn't have to always be complicated," says Matthews. "Sometimes all you have to do is combine two things that people already love." In this case, Taco Bell tacos and Nacho Cheese Doritos, a combo that could have been the result of early-morning stoner experimentation but actually grew out of a relationship between the CEOs of the two companies (presumably not while stoned). Under PepsiCo, Frito Lay and Taco Bell were originally corporate cousins until the Yum brands were spun off in 1997. So when the Taco Bell innovation team came up with the idea of a flavored taco shell, Doritos was a natural partner to consider.
"People think that cobranding has to involve hundreds of lawyers," explains Matthews. "But we had a longtime partnership between the companies, so we accomplished it with a handshake deal between the CEOs." It was a particularly valuable handshake as the Doritos Locos taco became the most successful new product rollout in Taco Bell's history and remains on the menu today. The company had to add three to five staff members at every location just to keep up with the explosive demand for the product and still sells millions of them every day.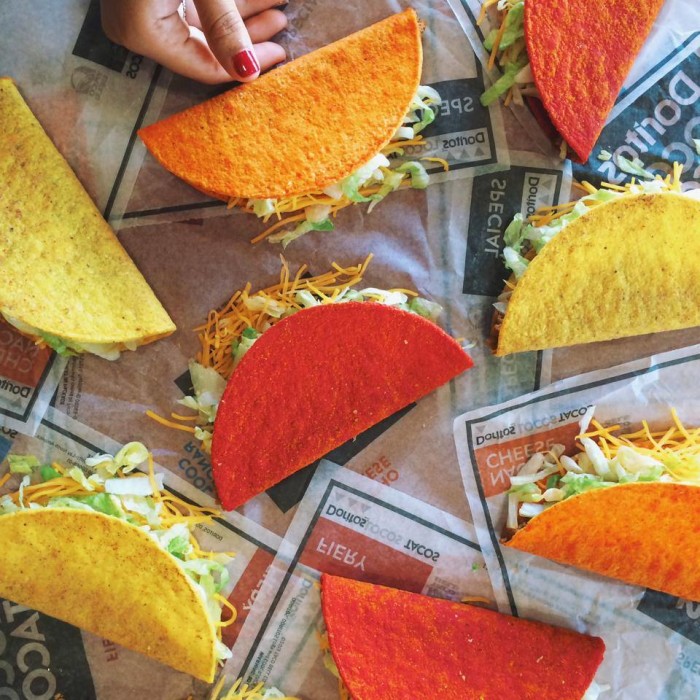 Not everything that Matthews has tried has been a home run, though. She has been with the brand for 15 years, and early on she thought she had the next big thing on her hands. "I did a lot of unsuccessful work on a sandwich/torta concept with the perfect schmear of beans. But it just didn't make sense to the customer. They come to us for something other than a sandwich."
Matthews and her team are constantly on the lookout for novel products, even if they do have a bit of a limited palette (and palate) of ingredients to work from. "Customers love our base ingredients of seasoned beans, carne asada, our chicken, and we're very open to adding new ingredients as long as it makes sense to our consumers. But with the Quesalupa [which the company launched with a splash during the 2016 Super Bowl], all we did was acknowledge that people love bread and cheese. We experimented until we found the perfect combination, and it's been a huge success. It couldn't have been simpler. We just listened."
Sometimes the team does that listening from a distance. "My team is based in California, but we're a traveling and eating group. We try to get out of the building as often as we can to see what and how people are eating. It sounds a little creepy, but a lot of times we watch people eating from afar. That's how we discover those little things that really excite people about their food."
Taco Bell's latest promotion is much more direct in its customer connection. Instead of spying on them from across the food court at a mall, the company simply asked them what items from the past should be brought back to the active menu. The "Fan Favorites" program revolved around a social media campaign where advocates for retired Taco Bell specialties tweeted and emailed about what should be brought back and what they would do for the return of their favorite treat.
"We have the most amazing, fun and grateful fans," gushes Matthews. "We loved hearing all the crazy things they were willing to do!" So countless taco tattoos later, the almost 40,000 members of the Beefy Crunch Movement (yes, it's really a thing) can again revel in their cult favorite Taco Bell creation, a beef burrito filled with rice, nacho cheese sauce and sour cream torqued up with the addition of enough crimson Flamin' Hot Fritos to ensure that you'll have to explain your red fingertips to anyone you meet between finishing the meat roll and your next trip to the washroom. But hey, you asked for it!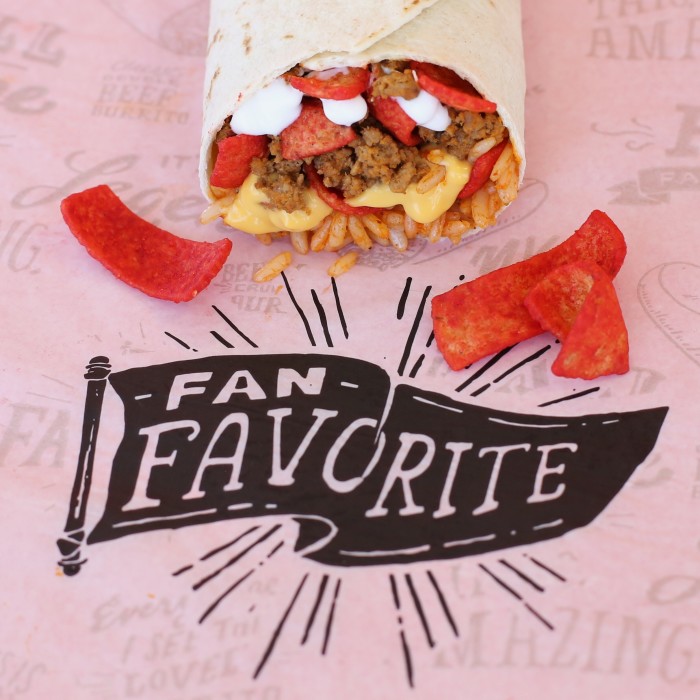 Matthews knows that innovation is the lifeblood of Taco Bell, especially if the company wants to maintain its admirable trajectory of growth. "We constantly have to ask, 'What if? How could we do this?' We have to continue to create a space to foster innovation, even if it's just for the little nuggets of something new that might make our product better." Like Flamin' Hot nuggets.