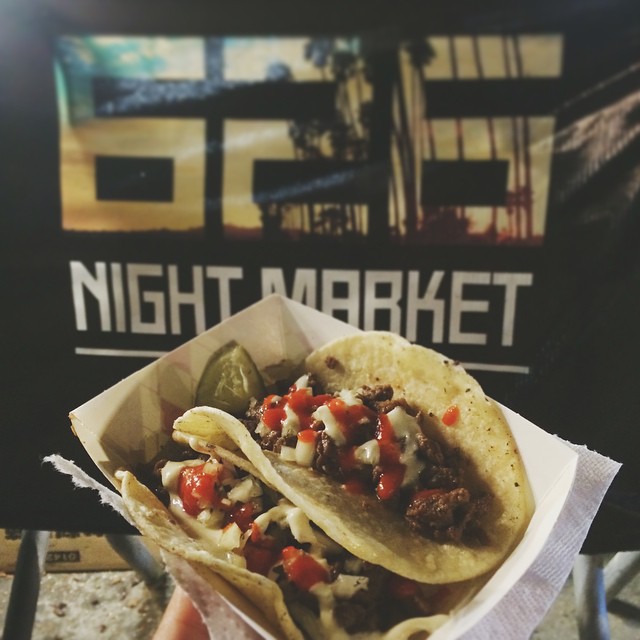 Rakken Tacos (pronounced "rockin'") launched its first brick-and-mortar location last Saturday in Commerce, California. The Vietnamese fusion stall was previously a fixture of Arcadia, California's seasonal 626 Night Market, the largest night market in the country. So what's a pho taco, exactly? Boneless braised chuck, slaw, bean sprouts, Thai basil, cilantro, green and white onion and a squirt each of sriracha, hoisin and lime juice, folded up in a warm corn tortilla. And if you're going to find a great pho taco, it'll probably be at a 200-booth Asian-style night market somewhere near Los Angeles. You know, the city that brought us the marinated short rib and kimchi tacos now present on menus across the country.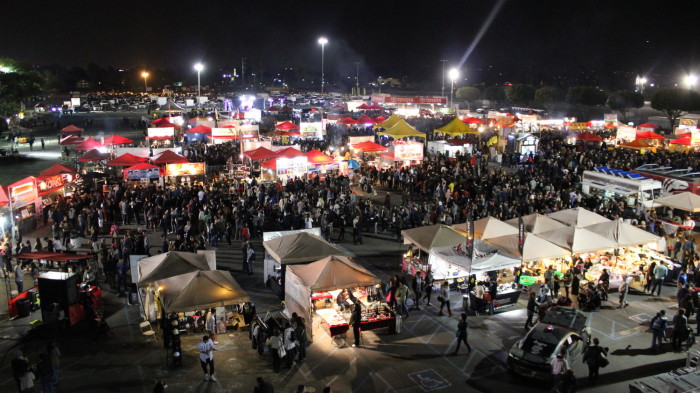 Koreans living alongside Mexicans in L.A. first popularized the stuffing of kalbi and kimchi into tortillas — Roy Choi's Kogi Truck, in particular. Rakkan owner and chef Kenneth Nguyen's Vietnamese-Salvadoran family, another thoroughly Los Angeles success story, inspired his cuisine, resulting in a unique fusion not to be found elsewhere. Think garlic crab fries, butter shrimp tacos, lemongrass pork belly burritos, yuzu carne asada and other hearty hybrid fare. One fan (who coined the hashtag #nguyening) dubbed Rakken's taquitos "dank," which as we all know is the highest compliment a Californian could bestow upon a taquito.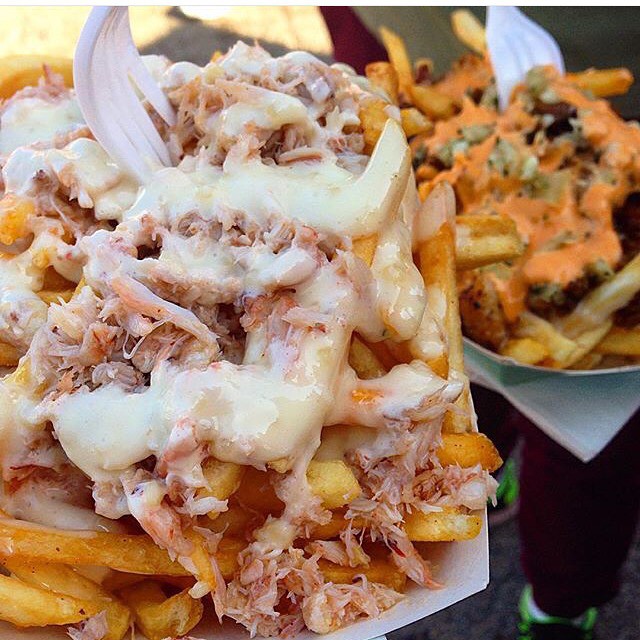 "We started as one little booth at the 626 Night Market at the very first event in the summer of 2012. Now we take up four to five booths at each event and we don't plan on stopping. This new Commerce location will simply be an additional location for our fans to find us at. We will still be at all of the future night market events," Nguyen told LAist.
As if the idea of turning one of the world's most beloved soups into one of the world's most beloved uses for a tortilla isn't fun enough, Rakken also sponsored a killer cosplay contest last summer that was totally on point with 626 Night Market's blend of art, pop culture and excellent food.