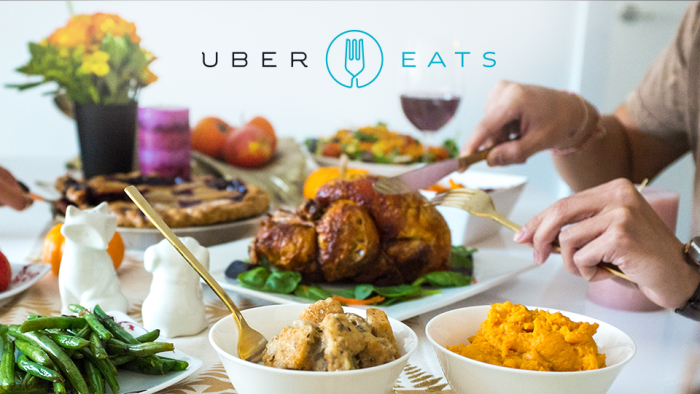 Gone are the days when local pizza joints could guarantee pie deliveries in "30 minutes or less," promising an entirely free order should they be unable to come through in time. The food-delivery market has never been hotter, however, with more services than ever providing office workers and couch potatoes alike an unprecedented number of restaurant options from which to choose.
Take New York City, for example. Sure, it's always been known as the city that never sleeps, but its online food-delivery websites and apps (remember when you had to place orders via telephone?) were limited in scope until somewhat recently. Seamless, GrubHub and Delivery.com were the main players, each offering restaurant options that vastly overlapped.
The past couple of years have witnessed the introduction of third-party delivery services, greatly increasing the amount of competition in the market. Each company aims to woo diners through various perks — Caviar includes a lengthy list of top restaurants that do not normally offer their food to go, Served by Stadium affords users the ability to mix and match selected menu items from multiple venues in a single order and Postmates is a personal-errand app that is most commonly used to get food from essentially any restaurant in the city. My, how times have changed.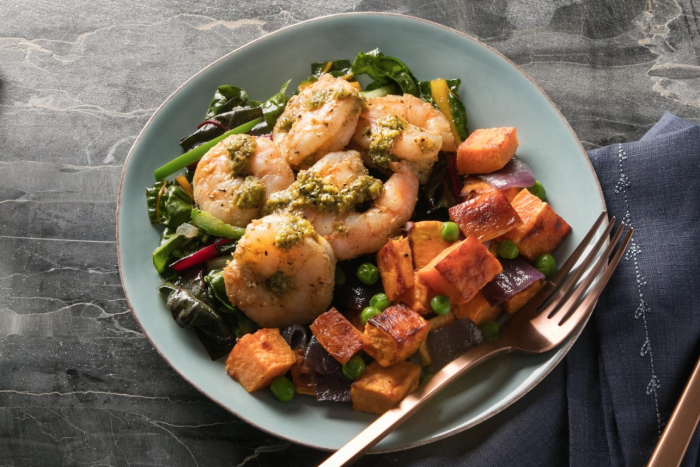 Additionally, chef-driven meal-delivery services have also seen a big uptick in popularity, with Munchery and David Chang's Maple just two of a handful of newer websites and apps aimed at giving diners a preprepared, health-conscious meal in the confines of their own home. Why order meal kits from sites like Blue Apron and Plated anymore when you can have chefs do all the work for you?
With all of these options now just a click away, the focus has apparently shifted to speed of delivery. Caviar now has a section titled Fastbites, which features rotating restaurant meals under $15 and promises delivery within 15 minutes. Not to be outdone, UberEATS operates much in the same way as its ever-popular taxi app, delivering different restaurant meals — priced between $8 and $12 — curbside in minutes, based on which of its lunch-transporting drivers is closest. There's a similar movement under way in San Francisco, where apps like Sprig and Spoonrocket promise delivery in 20 and 10 minutes, respectively.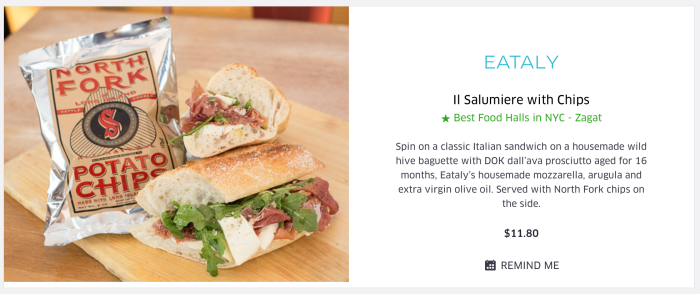 What conclusions can be drawn from this sudden need for speed in the food-delivery world? Perhaps the answer is as simple as our society being more demanding and impatient than ever. But a larger — and yet-to-be discussed — issue lies in the question of where exactly these meals are coming from and how they are able to so quickly reach their final destination. Munchery's meals, for example, are delivered chilled, meant for reheating before eating. But Fastbites and UberEATS — two of the faster services out there — hand over their items ready to eat (as does Maple). With such quick order-completion times, it's impossible for each meal to be cooked to order. What if demand is particularly low on one afternoon? Do these hot meals sit in the back of a car until someone finally places an order, perhaps not until hours later? Timeliness is great and all, but at what point along the way is the quality of the meal being compromised?
In today's technologically and food-obsessed world, the constantly evolving food-delivery game will be worth keeping an eye on. It will be interesting to see which qualities diners value most and how services — both existing and new — attempt to secure their business.