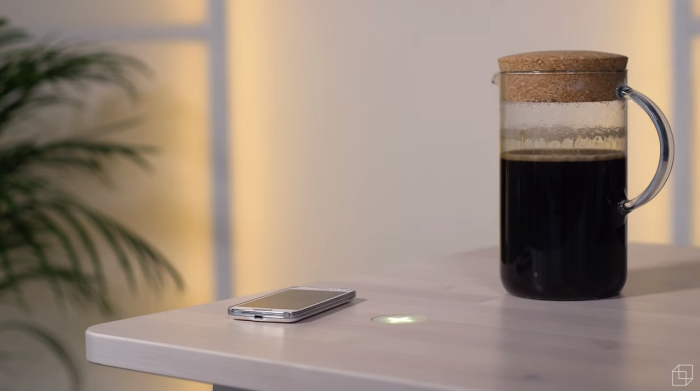 We've heard of tabletops that can charge your phone, but what about your scorching pot of tea or a hot bowl of phở?
According to Smithsonian Magazine, two Copenhagen design students have come up with a pad that absorbs heat from the aforementioned hot pots and bowls and turns it into electricity. The Heat Harvest can then be used to charge your phone by placing it directly on top of the pad. It sounds like the Heat Harvest could be used as a coaster for all things hot.
The project is funded by Space10, Ikea's "future-living lab and exhibition space" that focuses on living sustainably through design, the Smithsonian reports. Don't get too excited just yet, though. Heat Harvest won't be on the market anytime soon, though creators Sergey Komardenkov and Vihanga Gore are hopeful something will come out of the idea.
"[We] treat this idea as a conversation starter," Komardenkov told the Smithsonian.
For more details, check out the video below.