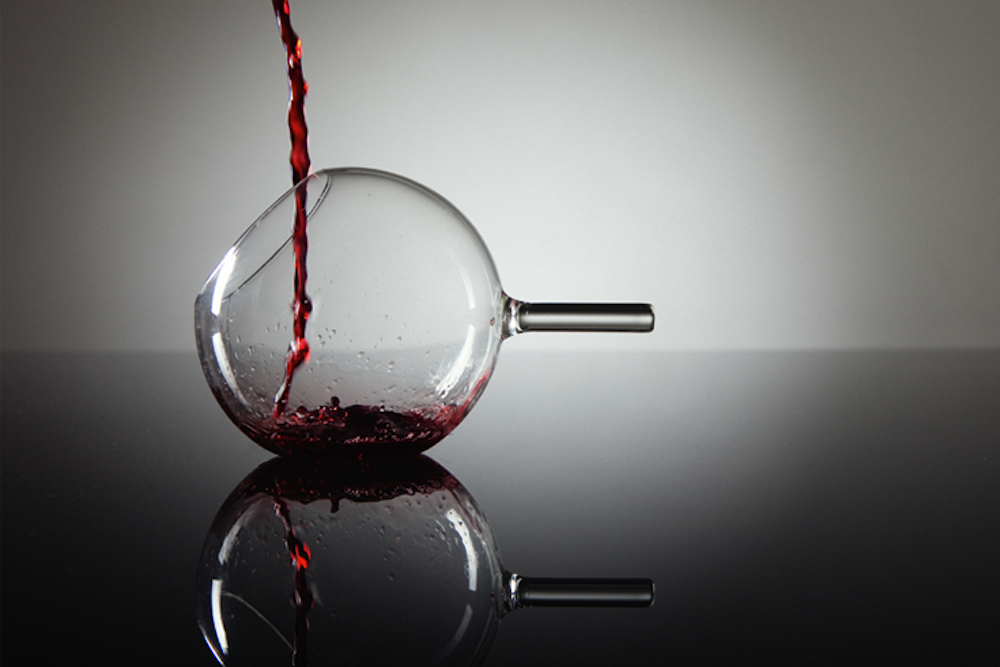 A new year calls for fresh new looks. If you're determined to update your home bar or dining room, here are some very compelling and easy reasons to stick to that resolution. Czech designer Martin Jakobsen's expertly crafted glassware offers up an incredibly cool spin on conventional drinking glasses, unlike anything we've seen before.
The talented 26-year-old's multi-piece collection includes an offbeat wine decanter featuring one larger opening for pouring the wine in, and a smaller spout with which to pour the wine out, along with a stemless wineglass bearing the same concept. His newest addition, a playful spherical cocktail glass, literally gets turned upside down once it's filled. The Cosmopolitan Hotel in Las Vegas recently purchased the cocktail glass for its Rose. Rabbit. Lie. bar, but you can stock up on your own (around $30 each) through the Dutch-based design boutique Vinice.
Given the appealing, one-of-a-kind looks of these pieces, now might not be the time to resolve to drink less. But we'll let you decide. Check out some of Jakobsen's work below.