Little Dragon Needs Janssons Frestelse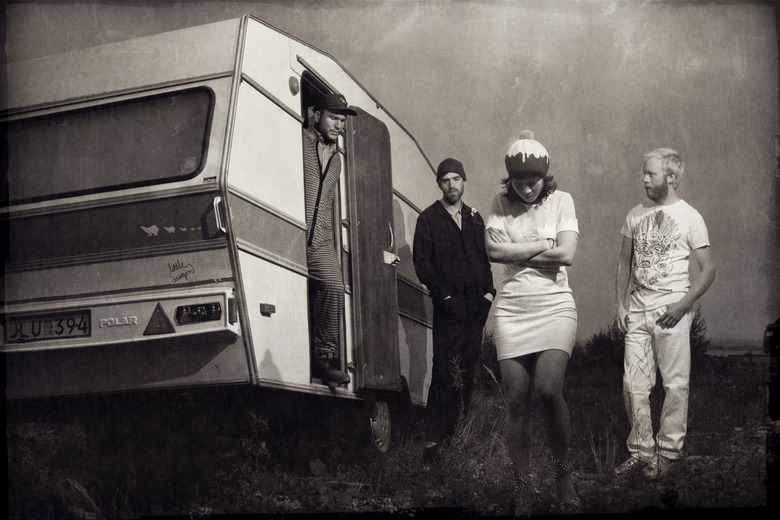 Touring musicians have a great gig. Rock and roll! It's doubly great when they're interested in exploring the international culinary world. We do realize some bands subsist solely on Taco Bell and Coke Zero. Shame on them! There's Hatch chile to sample in New Mexico. Pappy Van Winkle in Kentucky. Doppelbock outside Hamburg. Tortas on the California-Mexico border. In Good Food, Rocks, we track down a band member serious about their grub—and who has held a job in the food industry too.
Yukimi Nagano is the front woman of '80s-adoring electro act Little Dragon. The band, founded in Gothenburg, Sweden in 1996, has recently collaborated with TV on the Radio and Gorillaz and have a new album — Ritual Union — that makes us stop listening to Robyn (exclusively) when we're in a Swedish-pop mood. Which is basically every morning at the gym. Those Swedes makes some good gym music — and writing about food for a living requires the gym, early and often.
Nagano, a Swedish national raised in Japan, takes her grub seriously as well. We asked her about the band's rider requests, the best restaurant jams and the joys of janssons frestelse (a traditional Swedish casserole). [Also, scroll down for a video for Little Dragon's "When I Go Out."]
What is the best eating country in the world that you have visited on tour?
Japan!
Best drinking city?
I'm not a big drinker, but if you're talking alcohol some of the things I've seen in Australia is really fresh — with juices and smoothies. And they got a special wine thing going on if you're into that.
What food and drink do you specify on your concert rider?
Juice-machine-fresh fruit juices; berries; vegetarian and vegan dips with chips; olives; some nice cheese. A little this, a little that.
Let's talk Swedish cuisine. Does the world pay it enough respect?
In my opinion there is no need, really. Swedish food is not my favorite. But I've definably been to a couple nice restaurants that specialize in traditional cuisine, but also stay innovative and use good quality products. But those places are always a bit overpriced. Swedish food is simple and basic: meat, potatoes, bread, butter.
Favorite traditional Swedish dish?
Janssons frestelse, which is a Swedish potato gratin that they make on all there holidays
What type of music should (and shouldn't) be played in a restaurant?
Ambient music is nice when it's not cheesy. Brian Eno would be sweet because it's soothing for the mind and would marry everything into a special taste experience. Slow jams are nice to have. They make memories. I think it can be really annoying when restaurants have one CD on repeat. They think you can't tell?
Have you ever heard your own songs in a restaurant?
Hm, yeah, I think I might have.
Next question!  Favorite restaurant in the United States?
It's hard to choose... the list is long! Jitlada in Los Angeles maybe?
What is your experience working  in the food industry?
I've worked in cafés and a couple of Thai food spots. It was stressful and not for me. I'm sure it's a great industry to be in — if you're in a position where you get to be creative.
What food and drink do you keep in the studio when you are recording?
Mate teas, coffee, fruit, pasta. Whatever anyone bought that day. Most of the time it's about making something simple so we can get back to recording.
---
More musical notes on Food Republic: