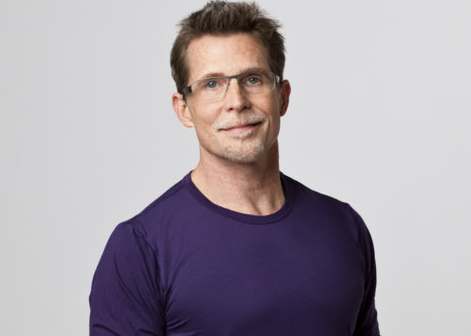 The name Rick Bayless is so synonymous with Mexico that it is hard to believe that he is the fourth generation in a family of restaurateurs and grocers from Oklahoma. He boasts an empire that includes several restaurants in Chicago, where he resides, San Francisco and Los Angeles, where we caught up with him as his popular eatery Red O celebrated its first anniversary. The television personality and cookbook author recently debuted Rick Bayless's Mexican mix granola, a collaboration with Milk & Honey.
I have known (ESPN host) Skip Bayless for years and just found out that you two are brothers.
This is the first time in our lives where people are starting to really put us together. Now there's a big crossover between people who love food and people who love sports. In years gone by everyone thought that if you're into sports you weren't into food at all, but it's so not true. You can see what's happening to the ballparks these days. They're putting in really good food. I have a brother-in-law that thinks it should be unconstitutional to eat anything other than a hot dog at a ballpark.
You live in Chicago so Wrigley Field seems a likely place for you to open, right?
Well, I live on the North Side in Cubsville. People are not particularly happy with the way the Cubs have performed. Somebody posted on Twitter the other day that they should trade somebody for me so that I could bring something more to the team. At least we would have good food…
Did you ever play team sports?
I grew up in a family that pegged everybody right away. They pegged my brother as the athlete and me as totally non-athletic, which was kind of a disservice because if I had been able to get into gymnastics as a kid I would have done very well. Here I am at 57 years old and I do gymnastics. I love all that stuff and I love the gymnastics side of yoga. I love doing anything that shows the body working in ways that you don't expect it to be able to do. I just started doing drop backs — back bends from standing positions — and unsupported handstands and handstands into back bends. But I never played team sports because when I was a kid I was told that I wasn't athletic and I shouldn't even try.
Aren't you seriously into yoga?
I started doing yoga almost 20 years ago because a friend was doing yoga and she kept saying, "You've got to try it because it will be the perfect antidote to the stress of the kitchen." All of a sudden I realized that it had so much to offer to me physically. Then I got into a very vigorous style of yoga, Ashtanga-style yoga. The sessions are long and arduous. I found that I loved the challenge of it. I started realizing that I didn't' have a lot of strength to do the poses that I wanted to do. Then I started weight training and I love that too. For the last 15 years I've done a balance where I do three days a week of yoga and three days a week of weight training.
What kind of weight training do you do?
It changes constantly because I think it should. Do you know P90X and Tony Horton? It's body weight. You have to have dumbbells to do it. It's really intense and really fast and you constantly change routines. You never stop through the whole thing even though it's weight training. It's way beyond most people's capabilities because it's not for people who haven't been exercising. It's for somebody who is already fit and wants a real challenge. He has a yoga routine. He does everything. One day it's martial arts. One day it's yoga. One day it's all this cardio stuff. You can do all this stuff at your house if you have a pull-up bar and a set of weights. I just love doing it. It's the thing that keeps me in balance in my whole life.
How do you handle your workouts when you travel?
In my office they always laugh at me because when I have to go to whatever city, they know the first words out of my mouth is , "Do they have a gym in the hotel?" If they don't, then I have to really plan and take stuff with me. We stay at the Sofitel (in Los Angeles) and it's got a full gym that people belong to. It's not just a hotel gym. They have trainers and everything.
What kind of yoga do you do?
It's called Anusura. It's an offshoot of Iyengar, which is the long hold yoga, until-you-want-to-scream yoga. It's like weight training. If your form is exactly right, you benefit from it a lot. Sometimes I throw in the yoga that goes with the P90X, that's Ashtanga-style yoga. I love doing it because you never stop moving.
You look very lean. Do you eat?
Constantly. I only eat my food. People are surprised that when I'm in Chicago, I eat 10 meals a week in my restaurant. I eat lunch and dinner five times a week and my standard routine is I cook Sunday brunch for my family and then Monday I cook dinner. We go out for dinner Sunday night. I don't eat huge portions. I don't believe in good food/bad food. I just believe in portion size. I do not want to live in a world without hot fudge sundaes. I want to enjoy every bite of a hot fudge sundae but I want to do it three or four times a year. And I'm really happy. There's good stuff to eat everywhere. Some of it is lean and some is rich. You just figure it out as you're going through. For me that's what it's all about. In my book Mexican Everyday that was all of my lean foods. It was not diet food but the leaner side of everything. There was no sour cream or melted cheese on stuff. It's not fried food. It's not celebration food. My goal in that book was to have recipes that you can do in half an hour with raw, natural ingredients from a grocery store.
How does your attention to fitness affect your menus?
I'm very, very well aware of making sure people have a lot of choices. At Frontera, we have a lot of vegetable offerings and they are full-flavored. I call them vegetable offerings because I hate the word vegetarian. All of a sudden it brings up expectations from people that it's a meat dish that you have modified for a vegetarian, which none of our dishes are. They're just a celebration of these vegetables. When we're putting together our menu, I want to make sure we have a here's the pull-out-the-stops, rich, celebration dish and a simple grilled fish with this amazing salsa on it that is very lean.
Tell me about your Mexican granola.
Most people don't think about Mexico as this huge place for granola but they eat a lot of granola in Mexico. The granola has puffed amaranth in it, which is the highest protein grain known to man. It's all raw ingredients. We have this small, artisanal granola company in Chicago called Milk & Honey. I love their granola because it's just like homemade granola but they know how to make it really good. I called them up one day and said, "Do you want to do a project together because I just love Mexican granola and you guys could make it?" They fell in love with it and I fell in love with what they were doing. Now it's on the shelves.
What's next for you restaurant wise?
We opened up this little tortaria XOCO, where we serve tortas — Mexican sandwiches that we toast in a wood-burning oven. That place has caldos, which are meal-in-a-bowl soups. It's a very casual place. We also make churros that are fried to order and hot chocolate that we make by starting with cacao beans and grinding them there. The flavor that you get out of just ground chocolate is unlike what most people know as the flavor of chocolate. It's much brighter in its flavor but it's got a lot more acidity. You get notes of cheery. It's got all these beautiful flavors. We just opened a mini version at the airport (O'Hare, Terminal 1, B11). For the first time in the history of any airport in Chicago, we are using all local products. We're going to do another one at another terminal at O'Hare (Terminal 3, K4 in the fall) and then we're going to do another one at Midway Airport. We are trying to figure out how to get those flavors to a broader audience, especially in the airports because there is nothing there.
I go to Garrett's for popcorn when I have a layover at Chicago.
And you should. I am a huge Garrett's fan and they know that… Whenever another chef hosts me at their restaurant I always send a huge tub of caramel corn to the kitchen staff because I know everyone is going to love it.
Do you send Garrett's to journalists too?
I'd wait until the story comes out.