Two New Cocktail Apps Reviewed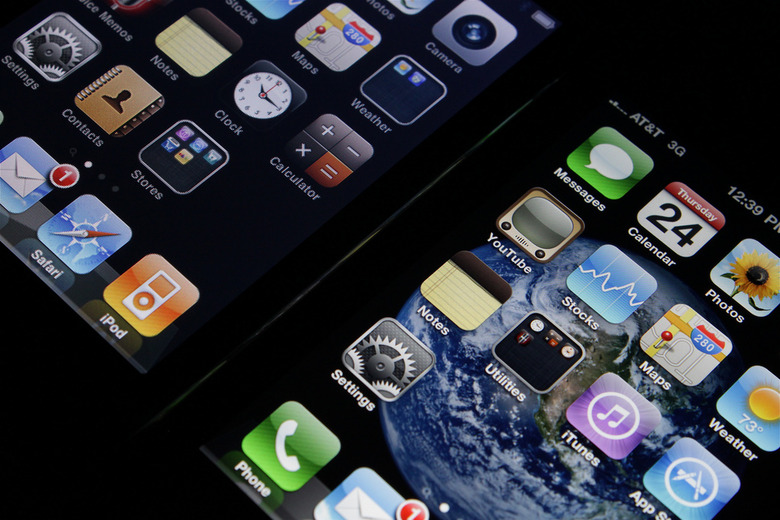 Smartphone applications can do all sorts of smart things for the food– and drink–inclined. You want a bowl of steaming soba a couple blocks from where you stand? Done. Do the exact measurements for a proper Negroni escape you? Done. How the hell do you crimp a pie shell? Done. Hot Apps road tests the latest and greatest applications—both Apple and Android—to find out the good, the bad, and the waste of $1.99.
In honor of summer—the season of backyard barbecues and, more specifically, backyard drinking, here are a couple apps to help you host (or attend) a party with quality liquid libations on hand. Or, batched in a Thermos.
Cocktails+

There are a whole bunch of mixology database apps available. Basically, anybody with an Internet connection can pull together a list of classics (Old Fashioned, Side Car) and a couple new new-fangled herb-inflected tipples and call it an app. Trust us when we say that Cocktails+ is the best. (A cousin Tiki+ is good too). We've spotted the dudes at White Star and PDT hit their iPhones for reference or inspiration (nothing wrong with that), and there's no doubt they were checking one of the 2,000 recipes available—which have all been tested by the creators.
There are several ways to search, including by base (whiskey, brandy, gin, cachaca), drink style (flips, cocktails, punches) or by an incredible range of flavors like marzipan, melon and mint. Those were just the M's. For the more popular drinks, the app lists several versions—which are revealed by sliding left and right. There are three versions of the French 75 and two Valentinos. A tab called Modern Masters reveals over a hundred spins from experts Jamie Boudreau, Goncalo Monteiro and Dale DeGroff. Dale's Dusty Diamond caught our attention. It's a mix of gin, sweet vermouth, orange juice and Campari. Goes well with tube steaks. Or, maybe not, but we'll shake for our backyard buddies anytime. $2.99;
The Bond Mixology

Everybody knows James Bond's preferred preparation for the vodka martini. It's "shaken, not stirred," in case you you lack pop culture instincts. Or, a childhood. But it's lesser known that JB was a fan of whiskey, mint juleps, and Cabernet. This app logs every single boozy beverage consumed in all 23 Bond movies—from Connery and Moore to Daniel Craig. Pure novelty, sure. But nobody knows how to entertain like Double Oh Seven. Warning, the app was a bit buggy when we tried to load it. $1.99;
---
Other Hot Apps reviewed on Food Republic: