5 New High-Proof Ryes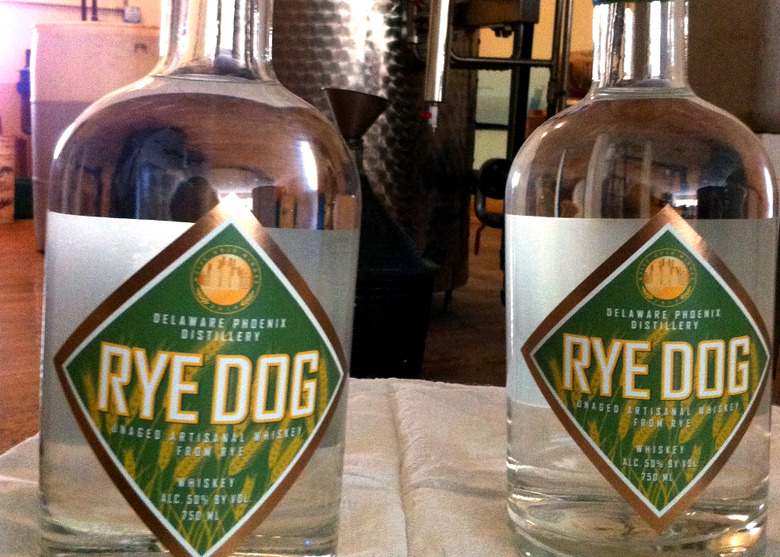 Red Rog rye bottles
Rye's renaissance has been touted for some time now. There is a belief, among certain spirits experts, that brown liquors — especially spicy, herbal rye — are best enjoyed stiff. Particularly when mixing it into a cocktail, higher-proof whiskey can hold up better than your standard 80-proof spirit. Some say that alcohol, like fat, is a flavor conductor. Others point out that dilution simply dulls a whiskey's taste. In any case, there are now several 90– and 100-proof ryes to choose from. The new releases stay true to pre-Prohibition-era recipes when 100 proof was the norm. And they aren't too shabby to have in your liquor cabinet should you happen to be partial to the occasional Manhattan, either.
Redemption Rye: Don't let the long, skinny bottle fool you. This is no girlie drink. Aged just over two years, it's a golden amber color rather than brown. The 92-proof small-batch spirit is full of spicy rye flavor and packs a wallop of a punch.
WhistlePig Straight Rye: This 100/100 (as in, 100-proof, 100-percent) rye is Dave Pickerell's, the former master distiller at Maker's Mark, baby. It's aged 10 years for a sweet, strong flavor, but despite being bottled in Vermont is actually made in Canada. Go figure.
Bulleit Rye: The makers of the stellar bourbon by the same name released this new rye earlier this year. It's aged at least four years, resulting in a honeyed deep amber liquid with as much heat as spicy kick.
Delaware Phoenix Rye Dog: This unaged (read, white, like moonshine) rye clocks in at 100 proof. It's finally available in very select markets and, though we haven't tried it yet, we hear it's already won a gold at the New York International Spirits Competition.
Woodford Reserve Rare Rye Selection: The stellar bourbon producer is continuing its well-received limited-edition Master's Collection with a rye, slated for release this November. In fact, it's two ryes. They'll come in two 375ml bottles, each triple-distilled 100% rye recipes. One is aged in new, charred casks; the other in once-used casks. The intention, says master distiller Chris Morris, is to showcase the versatility of the spirit.