10 Legendary New York City Bars You Must Visit Before You Die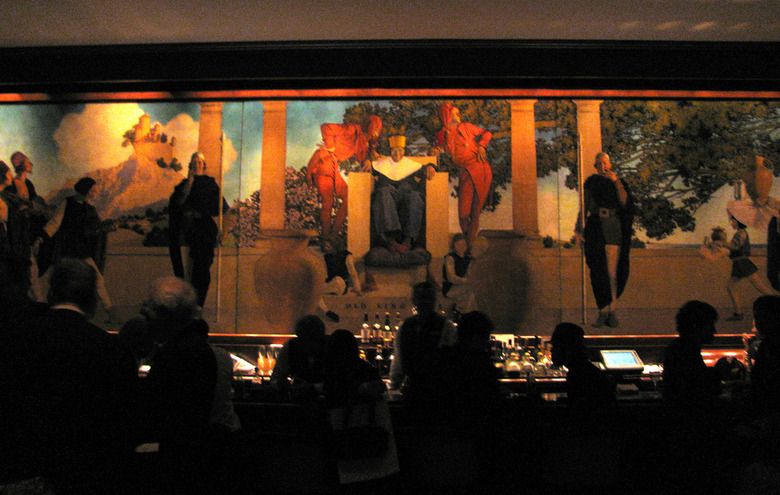 People in New York are often eager to demonstrate that they are familiar with the hottest new places. There is somewhat of an "out with the old, in with the new" attitude that drives a considerable amount of competitiveness to get to the newest spot — whether it's good or not — so as to have an opinion and some social currency for the next big discussion on food and drink.
I am guilty of attempting to keep up with the Joneses — staying on top of the latest celebrity chef's pop-up restaurant or the hottest new "mixology" bar. Trying new places is fun after all. But after 10 years of trying to keep pace in New York, I have witnessed some places, once impossible to get into, close with no lasting relevance or legacy. On the other hand, there are places that have operated successfully in the city for over 100 years. This is a story about the good old-fashioned neighborhood joints that have been serving simple food and beer to generations of hardworking citizens.
Disclaimer: New York has so many great historic places and I cannot even begin to scratch the surface. Here are 10 venues to get you started and hopefully inspire you to research and visit more.
1. McSorley's Old Ale House
You cannot write a guide to legendary drinking dens of New York without mentioning McSorley's. Porter and ale has been served at the bar now for over 150 years and the place looks like it has been untouched by time. Years after being visited by the likes of Abraham Lincoln, Teddy Roosevelt and Boss Tweed, there is still sawdust on the floor. McSorley's holds the distinction of being the oldest Irish tavern in the city, as well as one of the last "Men's Only" pubs – only admitting women after being forced to do so in 1970. 15 East 7th Street, 212-473-9148, mcsorleysnewyork.com
2. The White Horse Tavern
The White Horse Tavern was originally built as a bookstore in 1817. Although it eventually became a bar, it became one with great literary ties. If you are a fan of the writer and poet Dylan Thomas you may have already made a pilgrimage here, but it was also frequented by such greats as Bob Dylan, Jack Kerouac and Norman Mailer. Like many of these great old bars, it is a great place to go and grab a burger and a beer. 567 Hudson Street, 212-989-3956
3. The 21 Club
Put your jacket on and head down to the bar that bamboozled police during Prohibition, where Humphrey Bogart took Lauren Bacall on their first date and where virtually every President of the United States since FDR has dined. The 21 Club has many icons, including the famous jockeys outside that represent famous stables from around the country. Be sure to check out the memorabilia that hangs from the ceiling and includes toys, sports paraphernalia and model airplanes donated by Howard Hughes. This is a place to go and feel a more decadent time in history. Don't forget to check out the secret vault downstairs where the 21 Club hid all the booze when they were raided during Prohibition. 21 West 52nd Street, 212-582-7200, 21club.com
The 21 Club's Southside Cocktail
It is often said that the Southside Cocktail was served as the house cocktail at the 21 Club. While I have neither confirmed nor disproven this belief, there is no reason to let the truth get in the way of a good story.
2 ounces Bombay Original Gin
1 ounce fresh lime juice
1 ounce simple syrup
2-4 sprigs fresh mint
Shake ingredients with ice and strain into a cocktail glass. Garnish with mint.
4. PJ Clarke's
Happiness equals a dozen oysters, a pint of Guinness and a burger at PJ Clarke's. It is the quintessential New York American Irish bar and has been serving guests at 915 Third Avenue since 1885. The fact that Frank Sinatra and Richard Harris were once regulars is testament to the fact that it is a place for great drinkers, and Nat King Cole was a fan of the trademark burger that gets many accolades to this day. Multiple locations, pjclarkes.com
5. Keens Steakhouse
Founded in 1885, this chophouse is as much a museum as it is a great place for a hearty meal and a cocktail. There is theatrical memorabilia from over 100 years ago and the ceiling is covered with over 90,000 pipes that are owned by members of a pipe club that originated at The Lambs Club. Abraham Lincoln, Teddy Roosevelt and Albert Einstein were among the notable and distinguished guests at this place and it has been famous for its mutton chop for over 125 years. Should you decide to hit the bar, be sure to sample from one of the best whiskey collections in the state. 72 West 36th Street, 212-947-3636, keens.com
6. King Cole Bar
In the very heart of New York is a bar famous for one of the most well known cocktails on the planet. It was at this classic hotel bar that the Bloody Mary earned its notoriety and was tweaked to the recipe we know today. The King Cole Bar is situated inside the St. Regis Hotel, which was built in 1904 by John Jacob Astor IV and has enjoyed the presence of guests such as Marlene Dietrich and Salvador Dali and still attracts a high society crowd. One of my favorite things about the establishment is the famous mural painted by Maxfield Parrish that sits proudly above the back bar; the scene in the painting depicts King Cole after he has passed gas, which causes various different reactions from those surrounding him. This work of art is always amusing to point out to first time guests of the bar. 2 East 55th Street, 212-339-6721, kingcolebar.com
The Bloody Mary
2 ounces 42Below Vodka
2 ounces tomato juice
1/4 ounce fresh lemon juice
2 dashes salt
2 dashes black pepper
2 dashes Tabasco sauce
3 dashes Worcestershire sauce
Add ingredients into a Boston glass, add ice and roll ingredients between two glasses. Strain into a hi-ball or goblet. Garnish with a lemon slice (and any other of your favorite Bloody Mary garnishes).
Other legendary drinking dens worth checking out:
7. The Ear Inn 326 Spring Street, 212-226-9060, earinn.com
8. Fanelli Cafe 94 Prince Street, 212-226-9412
9. Pete's Tavern 129 East 18th Street, 212-473-7676, petestavern.com
10. Old Town Bar & Restaurant 45 East 18th Street, 212-529-6732, oldtownbar.com
Read more Drink Ford Tough columns on Food Republic: