How Pati Jinich Upgrades Leftover Turkey With Bold Flavors - Exclusive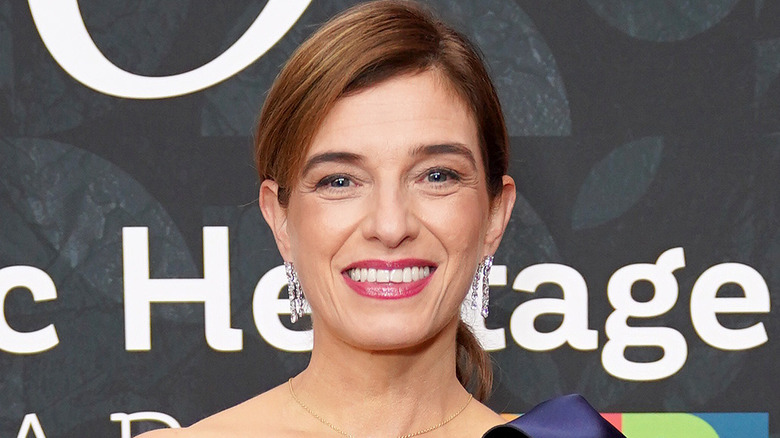 Leigh Vogel/Getty Images
When James Beard Award winner Pati Jinich told us what she makes for the holidays, we listened intently. While promoting her favorite tequila — Gran Centenario — the "Pati's Mexican Table" host explained to us in an exclusive interview that when it comes to Thanksgiving, she loves combining savory, spicy, and sweet flavors. To create this taste trifecta for her turkey, she marinates it in ancho chile adobo sauce and candied pineapple, which she called a "Mexican barbecue sauce marinade of sorts."
Once the bird is properly marinated and ready to cook, she moves on to the stuffing, which involves delicious ingredients like cornbread and chorizo; the outcome is a "spicy, sweet, sticky, messy, but super filling combination." Although the entire meal is a big hit in her household, Jinich still has turkey left over after the feast like the rest of us. But instead of just putting it in a traditional sandwich with mayo or gravy to use it up, she explained that she incorporates the meat into perfectly seasoned taquitos and tortas.
Using leftover turkey to make taquitos and tortas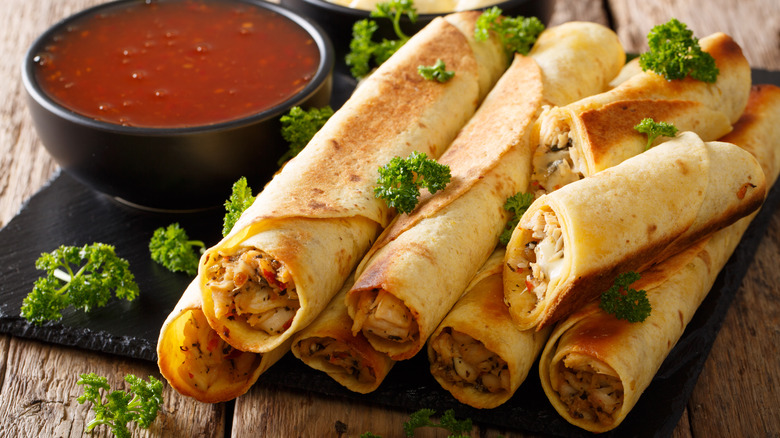 Alleko/Getty Images
Pati Jinich details how to make her taquitos on her website, featuring ingredients like onion, garlic cloves, chiles, peppercorns, tomato, and carrots. Her recipe calls for the items to be boiled before the meat is finely chopped and combined with refried beans and potatoes; then, the taquitos are fried until crispy and golden. But if you're looking for a quicker way to make them or just prefer using your oven, try our easy taquito recipe and swap out the beef with turkey.
When it comes to her flavorful torta, Jinich also likes to bring a bit of heat. For the bread, she suggests using bolillo, Portuguese rolls, or small baguettes; she toasts both slices and spreads them with pinto refried beans and smashed pieces of avocado. Then she layers in queso fresco cheese, turkey, tomato, onion, pickled jalapeños, and smothers it all in a generous amount of Mexican-style cream. If you're looking for another version, we recommend trying our spicy mushroom torta with cheese recipe and just adding your leftover meat into the mix.
To try a bottle of Gran Centenario tequila, visit their website. To stream entire episodes of "Pati's Mexican Table," visit pbs.org.