Easy Corned Beef Hash Recipe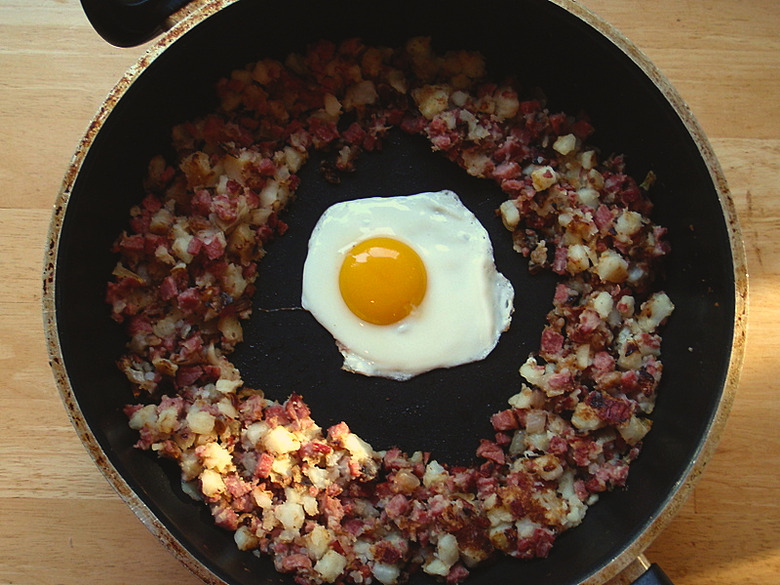 That pretty egg isn't even the star of the show.
See that fried egg? It may look like the life of the party, but it's really just an accessory to something much more important: corned beef hash. Now we realize slabs of corned beef aren't always available on the off-season (any time other than two weeks before or two days after St. Patrick's Day) so feel free to use roast beef in its absence.
Topped with a couple of fried eggs, corned beef hash is the ultimate one-pan breakfast, but the dish itself is incredibly versatile. It makes a pretty solid sandwich filling, can be shaped and formed into patties for poached eggs, and even lends itself to the art of the frittata, resulting in more of a quiche-like creation. This is one recipe to definitely have in your brunch arsenal.
Easy Corned Beef Hash Recipe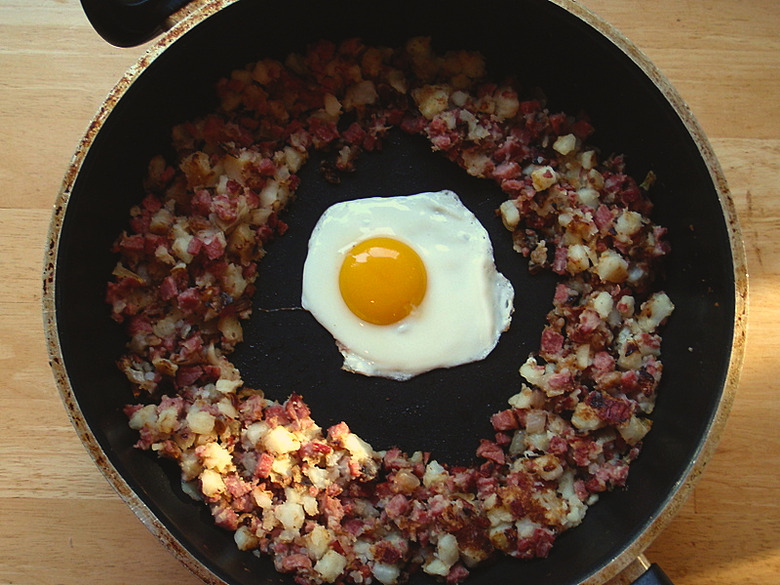 Ingredients
2 tablespoons unsalted butter
1 medium yellow onion
1 1/2 cups corned beef
3 cups cooked potatoes
4 large eggs
Directions
Melt the butter in a large non-stick skillet over medium-high heat.
Add onion and cook until soft, about 5-7 minutes.
Add corned beef and potato and stir well to combine.
Press the potato mixture down to create a compact layer, and season with salt and pepper sparingly as the corned beef is already salty.
Lower heat to medium, then cook for about 15 minutes to create a golden-brown crust.
Flip and cook for another 5 minutes to heat through.
Transfer corned beef hash to plates and serve immediately, or fry the eggs sunny-side up in the same pan and serve on top.