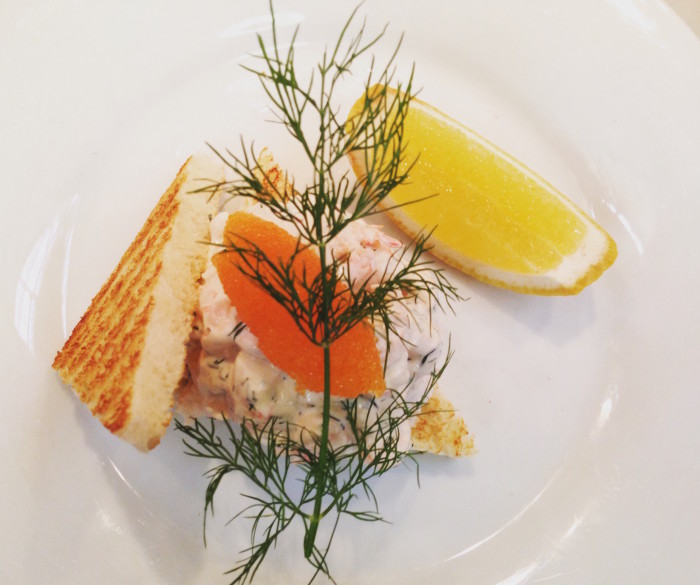 Sweden's capital doesn't get quite the love Copenhagen does from international gourmands, but there's plenty to adore here. Perched as the city is, on an archipelago leading to the Baltic Sea, you won't find fresher fish and seafood anywhere.
Be sure to try the ubiquitous herring and the tiny, tender pink shrimp that are the key ingredient in toast skagen, a delicious lemon- and dill-topped treat that's a Swedish staple. Like the other Nordic countries, Swedes go mad for seasonal foods. If you arrive during mushroom, asparagus, strawberry or any other beloved foodstuff's season, expect to eat so much you'll be thoroughly sick of it by the end of the trip.
The city has a reputation for priciness, and indeed, restaurant prices can cause sticker shock. Just plan to suck it up at higher-end spots, and check out some tips below for dining affordably. From Michelin-starred temples of gastronomy to humble street food to classic Swedish fare (hello, meatballs!), here are the places to hit.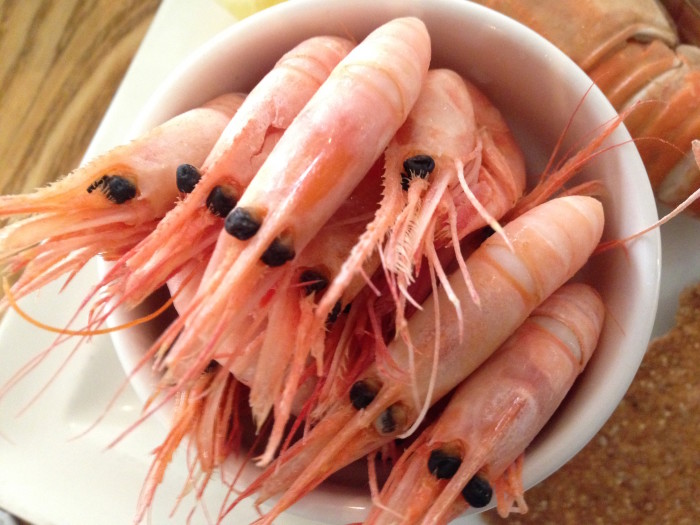 B.A.R.
If it swims and you're craving it, you'll find it at this fun, stylish restaurant with a minimalist industrial vibe. Oysters are presented elegantly on a silver platter, toast skagen arrives topped with caviar and horseradish, and boiled tiny pink shrimp are served head-on. Choose your own seafood and meat entrées at the counter and then order creative sides for the table to share, like grilled broccoli, "ripe cheese" and olive oil, or kimchee with roasted peanuts. For dessert, the blueberry pancake is comfort food at its best. Blasieholmsgatan 4A; +46 (8) 611 53 37; restaurangbar.se
The Flying Elk
Gamla Stan, Stockholm's picturesque old town, has long been the haunt mostly of gawking tourists. But that's changed in recent years, with the coming of a few truly top-notch restaurants. Restaurant Frantzén, a two-Michelin-starred dining destination by renowned chef Björn Frantzén, has landed on the Pellegrino best restaurants in the world list. A couple of years ago, Frantzén rolled out this gastropub sibling nearby, a place, as the website promises, "to unwind and talk shit" — while enjoying bites like truffled scrambled eggs with soy, salmon and smoked butter, or hot chicken wings with Stilton. Gonzo comfort cooking at a reasonable price by one of the world's top chefs? Yes, please! Mälartorget 15; +46 08 20 85 83; theflyingelk.se
Gastrologik
The focus of this gastronomic hot spot is Sweden's seasonal produce, which trumps even the excellent meat or seafood you'll encounter on the 18-course tasting menu (a parade of things you just have to eat to understand, like fermented quail egg with fennel dill and buckwheat). Make reservations well in advance, since this is one of the hottest tables in town. If you can't swing it, or or if 1,295 SEK ($148.82 U.S.) a head is out of reach, the owners have casual Speceriet next door, which differs from the mothership by opening for lunch and not taking reservations. 4 Artilleriegatan; +46 08 662 30 60; gastrologik.se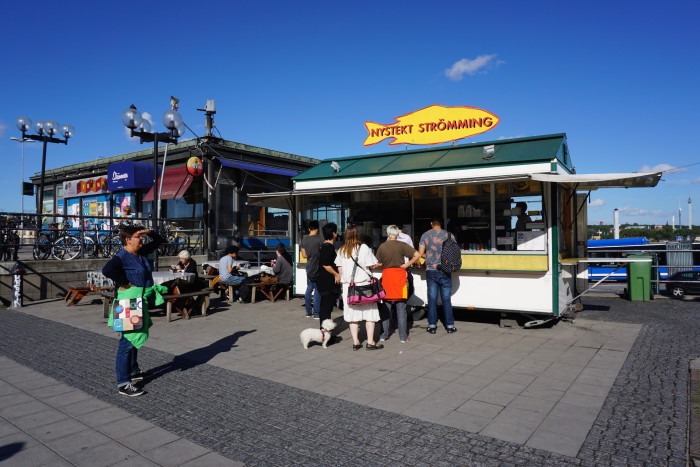 The Herring Wagon
This popular cart with a cheery yellow fish-shaped sign parks conveniently at Slussen, a transit hub and the meeting point of Gamla Stan and Södermalm islands. Young people, old people and pretty much everyone lines up here for workaday dishes like lightly fried herring on rye toast with mustard, red onion, and dill, or the same fish with mashed potatoes and your choice of accompaniments, such as pickled cucumbers or lingonberries. The best part? Nothing runs more than 75 SEK (less than $9 U.S.). Slussen (in the plaza outside the metro station); no phone; no website
Kajsas Fisk
In general, Stockholm's market halls are a boon to anyone who loves good food at reasonable prices. Not only do these proto-supermarkets sell every manner of ingredient, from fish to bread to cheese, they also generally have great grab-and-go food and a few sit-down restaurants. Kajsas Fisk is the star of the Hötorgshallen market hall, thanks to a killer fish soup that's an extremely popular lunch bargain. Ninety five SEK (about $11 U.S.) buys a huge bowl of comforting stew swimming with every kind of seafood and dolloped generously with cream. Add a little hot sauce and pick up your free, unlimited portions of bread, butter and salad at a nearby station, then grab a table and dig in. Inside Hötorgshallen market hall; +46 8 20 72 62; kajsasfisk.se
Kvarnen
This classic beer hall on trendy Södermalm is technically a sports bar, though you'd never know it. Yet, as a Swedish pal pointed out, the 1907 spot is indeed a longtime hang for fans of the Hammarby football club. Thankfully, big screens don't dominate here. Instead the place has soaring ceilings, black-and-white tile floors, wooden chairs and a menu that's all about Swedish classics. Meatballs, reindeer stew, and "SOS" (a typical herring presentation that includes boiled potatoes, and, somewhat weirdly, cheese) are some of the many options, with a good beer selection, too. The cavernous space is several venues in one, including a basement dance club and a new Czech beer hall in the back room. Tjärhovsgatan 4; +46 8 643 03 80; kvarnen.com
Lilla Ego
The hottest ticket in town right now is this always-jammed neighborhood joint in Vasatan, beloved for its cozy, unpretentious atmosphere and unfussy, well-priced Swedish fare executed by two talented young chefs. Reservations are a must here — or you can show up when the place opens at 5 p.m. and try your luck. Be sure to get in one way or another, or you'll miss out on plates like celeriac with lamb, chili and green tomato, or fried chanterelles with bread, butter and cheese. Västmannag 69; +46 08 27 44 55; lillaego.com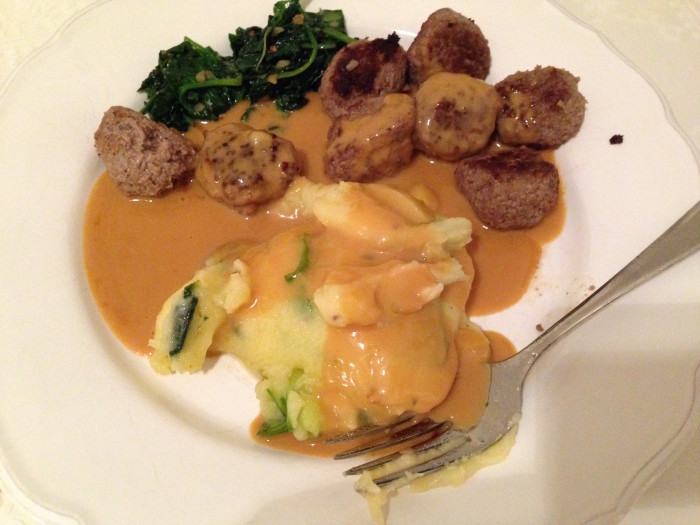 Meatballs for the People
Don't leave Sweden without trying the country's most famous dish — they're way better here than in the Ikea cafeteria. This popular spot on Södermalm (the Brooklyn of Stockholm, as some like to call it) is always mobbed with hungry carnivores seeking the best balls in town. If you don't feel like waiting, and if you have somewhere to heat up food, grab takeout meatballs, sauce and sides from a handy refrigerated section. Vegetarians, no excuses — there are balls for you, too. Nytorgsgatan 30; +46 8 46 660 99; meatball.se
Oaxen Krog & Slip
Waterside Oaxen has had an infatuated following since its original days on an island in the Stockholm Archipelago. After moving to the city a couple of years ago, things are better than ever for this double-sided venue, which includes the Slip, a light-filled bistro with patio seating in warm months, and the Krog, an exclusive tasting-menu experience that's received two Michelin stars. Both restaurants use Oaxen's superb house-made ingredients: freshly baked bread, house-smoked meats, and other preparations, some of which are sold in a small refrigerated case at the entrance. At both the Slip and the Krog, reservations are a must. If you don't fancy making your way back to central Stockholm after a big meal, you can spend the night at Prince Van Orangiën, the restaurant's adorable B&B on a boat (open between April and November). Beckholmsvägen 26; +46 8 551 531 05; oaxen.com
Matbaren
Stockholm's historic Grand Hotel is home to another of the city's double-Michelin-starred places, Matsalen, by famed chef Mathias Dahlgren. Luckily for anyone who can't manage a reservation or can't stomach the price of the 1,900 SEK (about $218 U.S.) tasting menu, Dahlgren runs a bistro concept here as well. Matbaren offers an à la carte selection of creative seasonal dishes like venison heart or spare rib dumplings and holds a few counter seats for walk-ins each night. Grand Hôtel Stockholm, Södra Blasieholmshamnen 6; +46 (0)8 679 35 84; mdghs.se