While Andy Warhol can be credited for establishing the classic Campbell's soup can as an iconographic pop art emblem, he never would would have appropriated its imagery had it not already been iconic in its own right. That familiar red and white-labeled can has been on grocery store shelves since the turn of the 20th century, making it one of America's most widely-recognized food products, ranking right up there with Oreos and Coca-Cola. Not much has changed in the last 120 years, which is to say, if it ain't broke…don't fix it. Here's a breakdown and history of its archetypal design.
CAMPBELL'S ORIGINAL LABEL – BREAKING DOWN THE ELEMENTS
1. Red and white color scheme: The original labels for Campbell's flagship condensed soup line, created in 1897, were actually orange and blue. A year later, the scheme changed to red and white after Herberton L. Williams, the company's treasurer and general manager at the time, saw a University of Pennsylvania versus Cornell football game, in which he was impressed by Cornell's red and white uniforms and proposed the change.
2. Classic Campbell's script: Thought to be inspired by founder Joseph Campbell's own signature, the cursive "Campbell's" logo was intended to lend a homemade feel to the label that would appeal to housewives.
3. Medallion: The center medallion existed in several versions between 1898 and 1900, after which it was modeled after a medal the company received at the 1900 Paris Exposition Universelle and maintained as a longstanding symbol of its excellence.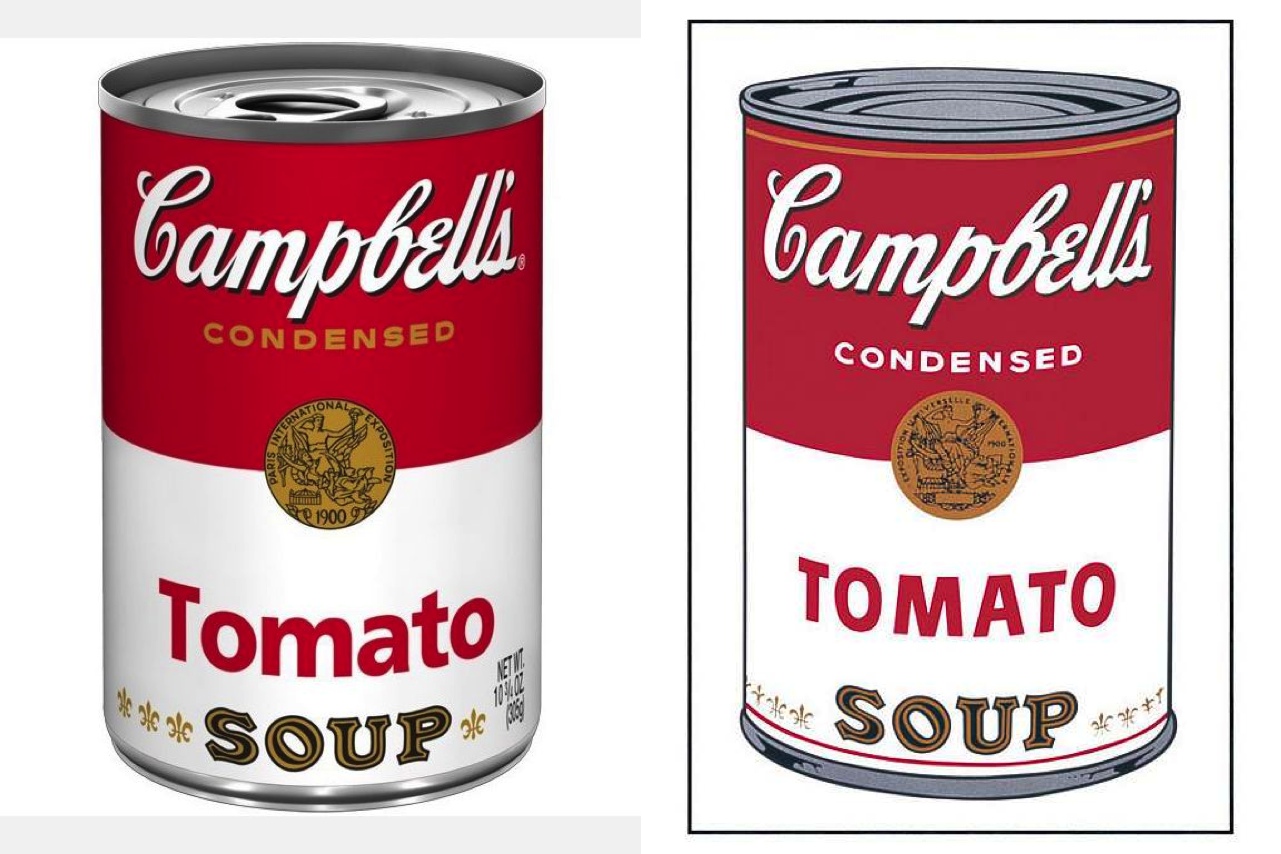 TIMELINE
1897 – Dr. John T. Dorrance created the first condensed soup cans for Campbell's Soup Company; orinally in an orange and blue color scheme.
1898 – A year later, the colors changed to the trademark red/white scheme that still exists today.
1900 – Campbell's soup recieves a medal of excellence at the Paris Exposition Universelle, which became a central feature on the label.
1962 – Andy Warhol produced "Campbell's Soup Cans," 32 silk screened paintings, each representing a flavor from the brand's condensed soup line.
2004 – Campbell's goes "meta" on Warhol by releasing a limited-edition series of can designs (US only) inspired by the artist's iconic works.
2012 – The company re-releases another limited-edition series of the pop art-inspired cans, in an exclusive partnership with Target.
More design on Food Republic: