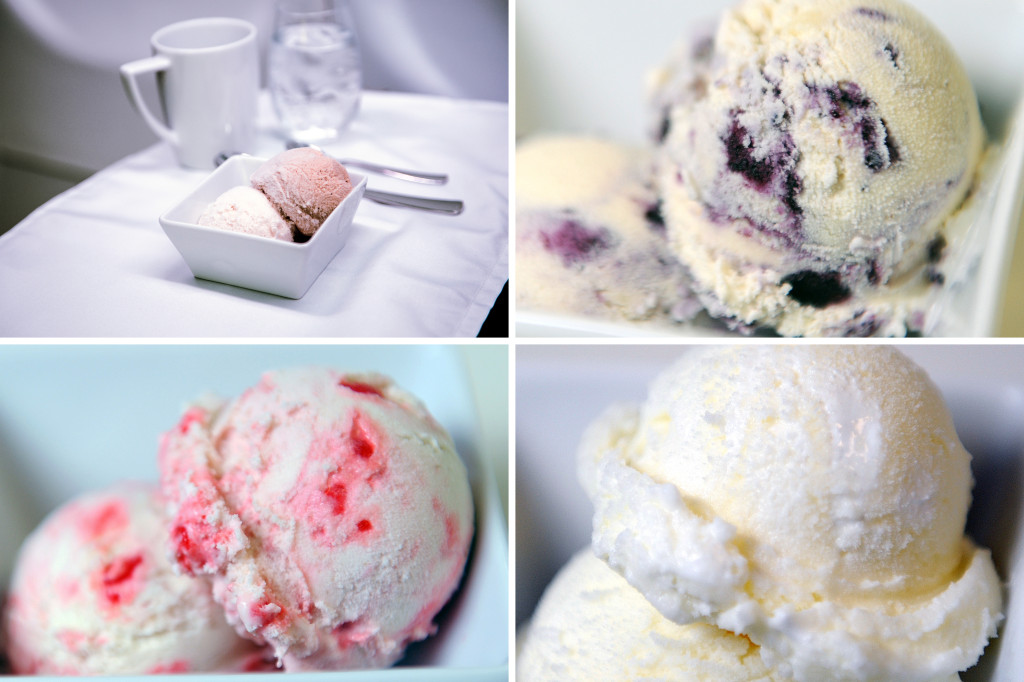 We learned via travel blog Fly & Dine (authored by Kessler Report columnist Jason Kessler) that Virgin America is about to receive the highest ice cream honor there is. Nope, not a Ben and Jerry's flavor, that would be too easy. Legendary San Francisco dessert mecca Humphrey Slocombe will custom-craft a brand-new variety for the world's most neon-lit airline, and they need your help. Will you turn down a task like that? What if there's free ice cream involved?
Travelers flying Virgin out of SFO can sample the following simply by presenting their golden tickets, uh, boarding passes at one of the airport's Humphrey Slocombe shops, then tweet their pick to @virginamerica using flavor hashtags:
#ButterByMoodlight: Inspired by Virgin America's signature moodlighting, this flavor is a creamy combination of brown butter and blueberry glaze.
#RedHotBanana: Combines buttery banana cream with sweet cinnamon spice from mashed Red Hot candies.
#CoconutBlondAmbition: A nod to Virgin Group's inimitable founder Sir Richard Branson, Humphry Slocombe's signature vanilla marshmallow fluff mingles with lemon citrus sorbet and a creamy coconut finish.
If that doesn't inspire you to get to the airport a few minutes early, what will?
More travel on Food Republic: