A Cobb Salad Is Composed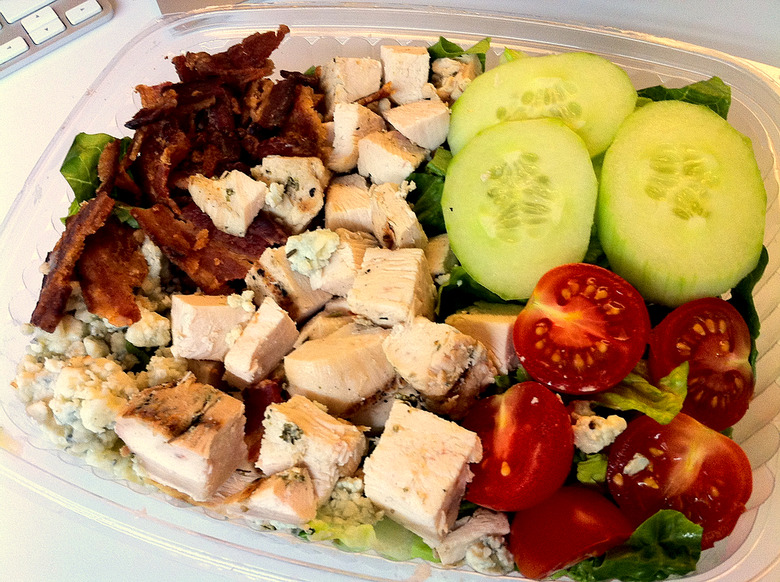 cobb salad
You know that bacon blue cheese burger you just HAD to top with a fried egg for an extra buck simply because it was a menu option? No, we're not blaming you for anything. You did it to yourself. But if you expressed any remorse in the form of succumbing to food coma, or voicing twice or more that you ate too much, we have a solution. The Cobb salad. It's a member of the composed salad family, meaning arranged, rather than tossed all together. Other examples are the Salade Niçoise and the Chef's salad.
Originating at Hollywood's famed Brown Derby Restaurant — the one plastered with movie star caricatures — the Cobb brings together your favorite burger toppings and swaps out the beef for roasted chicken breast. Supporting roles: lettuce, tomatoes, crunchy crumbled bacon, sliced or chopped hard-boiled eggs, avocado, and Roquefort or blue cheese. Does that sound like more protein than a burger to you? Because that's what it sounds like to us.
Furthermore, by ordering a Cobb salad you're neither subsisting on "lightly dressed mixed greens" nor backing down from an entree. You're simply getting the best of both worlds.