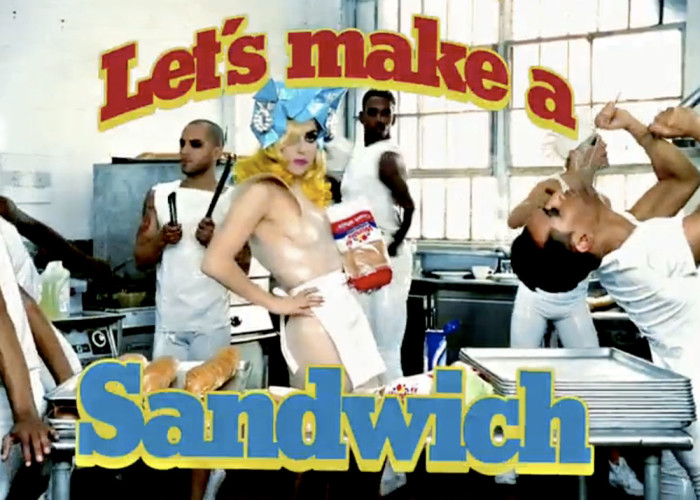 "And the golden popcorn goes to…"
Every September, the music industry gathers for MTV's Video Music Awards. And while the show's broadcast has brought its fair share of infamy (Britney making out with Madonna, anyone?), its very existence speaks to the burgeoning cultural importance of the music video itself.
Since the 1981 launch of MTV, the music video has become an increasingly mainstream art form. A chance for musicians to publicly fine-tune their desired aesthetics, it both reflects and creates popular culture.
The statues of golden popcorn, the Oscars of the music video industry, that MTV gives its winners have grown synonymous with the art form itself. They symbolize the very industry that turned such artists as Madonna and Lady Gaga from mainstream musicians to full-blown pop sensations. For our purposes, the golden popcorn brings together two of the most unavoidable parts of modern life: food and pop culture.
Food, as ensured by growling stomachs and persistent ad campaigns, binds all of humanity such as few other things can. For many, it is simply taken for granted as a part of daily life, which explains its widespread presence in movies.
But in the art form of the music video, food does not just exist gratuitously, as is often the case with feature films. Food in videos, regardless of its purpose, shows the mundane functioning in the virtual, musical reality inherent to this art form. It has been depicted with a number of different aims, from parody to sexuality to Warholian artistic statement.
Here, I have compiled 10 videos with artistic, ironic, or in any way interesting depictions of food. Let the music play.