Spring Into These Crab-Stuffed Morel Mushrooms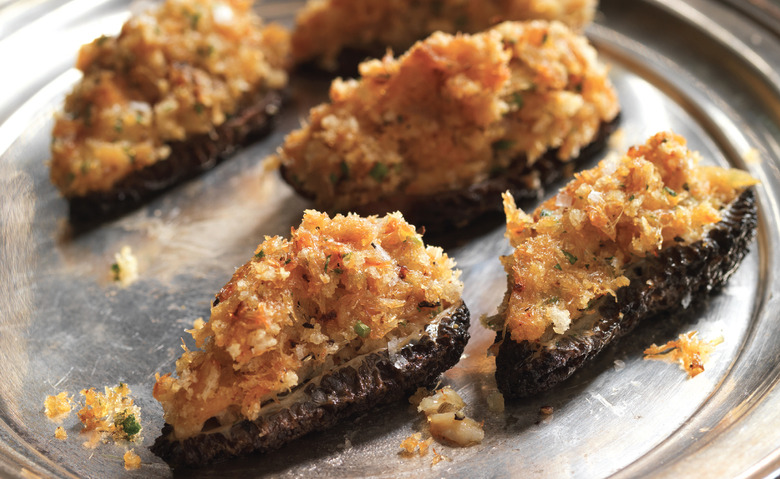 We may receive a commission on purchases made from links.
Eating close to nature has never been more popular. Except, well, back when we ate close to nature because that's where food came from. Shun the supermarket tonight and hit the land and sea for the freshest food known to mankind with the award-winning culinary team of John Ash and James Fraioli. 
Crab-stuffed fresh morels are one of my favorite hors d'oeuvres. You'll find many variations on the theme. They can be made ahead and then baked just before serving. I think Dungeness crab is the best because I'm a West Coast boy, but use whatever crab you like. Be sure to thoroughly wash and dry the morels after cutting them in half. They are notorious for harboring insects and debris. Unlike other mushrooms, morels don't soak up a lot of water and as a result keep their texture.
Spring Into These Crab-Stuffed Morel Mushrooms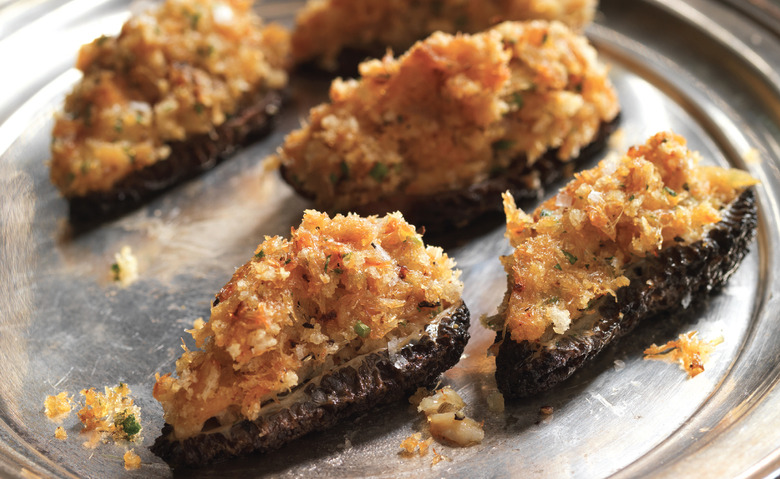 Ingredients
12 fresh, large morel mushrooms of uniform size
1 large egg
5 tablespoons mayonnaise
1 tablespoon finely chopped green onion
2 teaspoons Worcestershire sauce (preferably white)
Salt and freshly ground black pepper
hot sauce
1 pound cooked fresh Dungeness crabmeat
2/3 cup coarse dry breadcrumbs
3 tablespoons freshly grated Parmesan cheese
1 tablespoon very finely chopped fresh Italian parsley
Clarified butter or olive oil
Directions
Preheat the oven to 375°F. Line a baking sheet with parchment paper or a silicone baking mat. Wash the morels well, cut in half, and pat dry with paper towels. In a bowl, stir together the egg, mayonnaise, green onion, Worcestershire, and salt, pepper, and hot sauce to taste. Add the crabmeat and ½ cup of the breadcrumbs and stir just to combine. Adjust seasonings to taste.
Fill each morel half with a slightly rounded mound of the crab mixture and place in a single layer on the prepared baking sheet. In a small bowl, mix the cheese, parsley, and the remaining breadcrumbs. Sprinkle the breadcrumb mixture lightly over the top of each mushroom and drizzle each with a little of the clarified butter. Bake the mushrooms until the tops are golden brown and the mushrooms are tender, about 20 minutes. Serve warm.