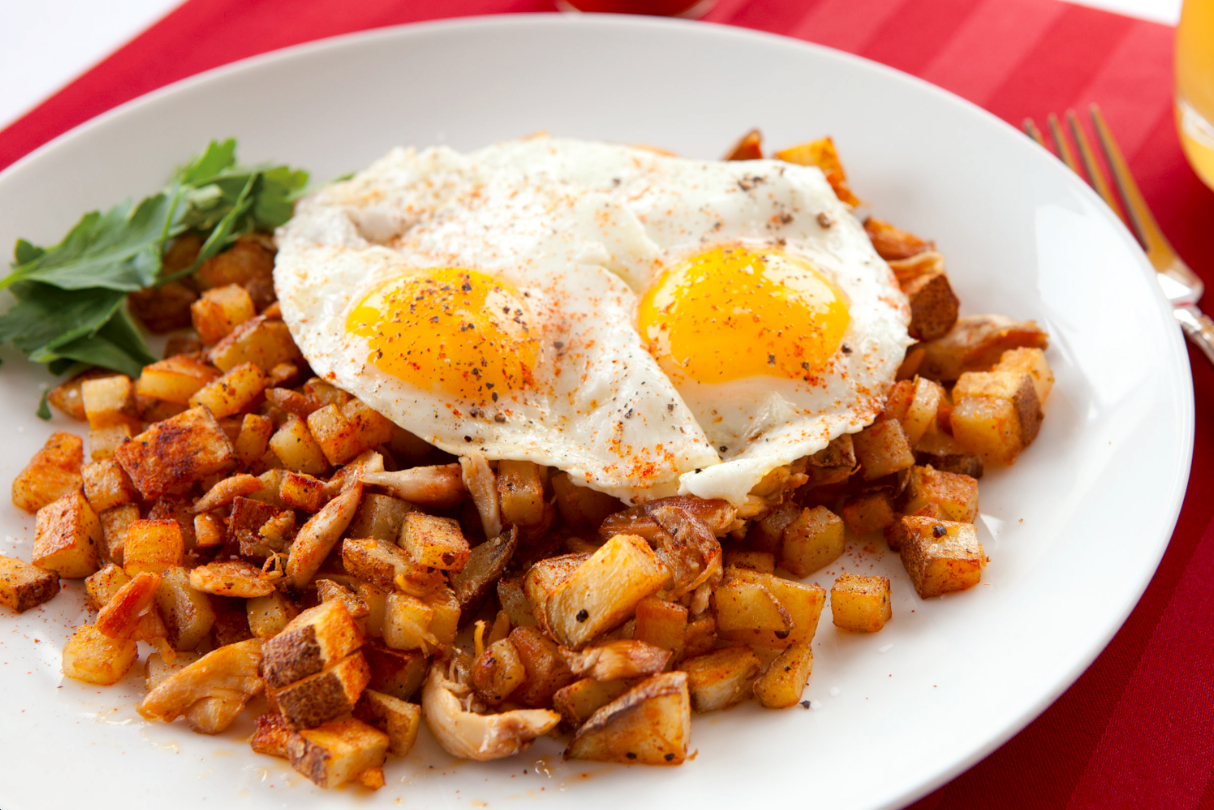 From our dude Nick Evans at Macheesmo comes Love Your Leftovers, an essential tome of what to do with every kind of leftover in your fridge. Brunch is a particularly useful meal when it comes to repurposing extra food, and this hash made with literally any chicken you have a little too much of is a great way to kick off your weekend. You can fry an egg, right?
Breakfast is no doubt the most important meal of the day, and a hearty hash with an egg is one of the tastiest meals you can wake up to! Since you should already have shredded chicken ready, this meal is quick and simple. In fact, you can frequently have it for weekday breakfasts, even though most people would consider it a "weekender." To speed things up even more, you could cube the potatoes ahead of time.
Ingredients
2

tablespoons

olive oil

2

medium russet potatoes, scrubbed and chopped into 1/2-inch cubes

Salt and pepper

1

cup (4 ounces)

shredded chicken

2

large

eggs

1/2

teaspoon

smoked paprika (optional)

hot sauce (optional)
Directions
In a large heavy pot or cast-iron skillet, heat oil over medium-high heat.
Add potatoes and a pinch of salt. Cook potatoes until lightly browned, stirring occasionally, about 10 minutes.
Add shredded chicken and continue to cook until potatoes are crispy but tender on the inside, about another 5 minutes.
Remove hash to a plate and crack two eggs into the pan. There should be enough oil in the pan to cook the eggs, but if your pan is dry, add another drizzle of oil.
Cook eggs as you like. (I like mine sunny-side up!)
Divide hash between two plates and top with eggs. I love to garnish mine with smoked paprika and hot sauce, but some people might prefer ketchup.
Find more meaty hash recipes on Food Republic: