Make Craig Deihl's Loaded Italian Sub At Home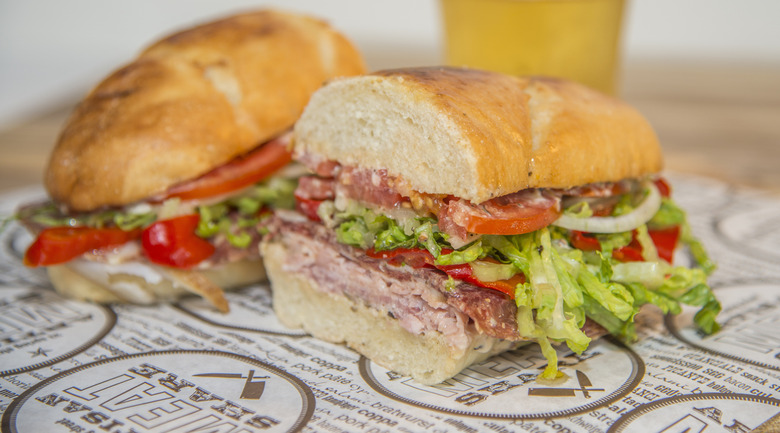 Charleston chef Craig Deihl is one of our many charcuterie heroes. Since diners didn't always order pork chops at his restaurant, Cypress, in the exact same ratio as they consumed the salumis and sausages that Deihl was creating with the rest of the pig, the chef came up with the brilliant idea to start up Artisan Meat Share. Members would receive periodic seasonal deliveries of whatever products Deihl and chef de cuisine Bob Cook whipped up to fully utilize the extra meat leftover after butchering.
This makes for a vast repertoire of fantastic cured meat sandwiches, and Deihl's classic Italian sub is one of our favorites. Replicate this ultra-satisfying lunch in your own kitchen and take home the title of Sandwich Master.
"Growing up, I always loved getting them, so they're nostalgic for me," says the chef. "With our assortment of cottos and salamis to choose from, it was a given we'd do one."
Make Craig Deihl's Loaded Italian Sub At Home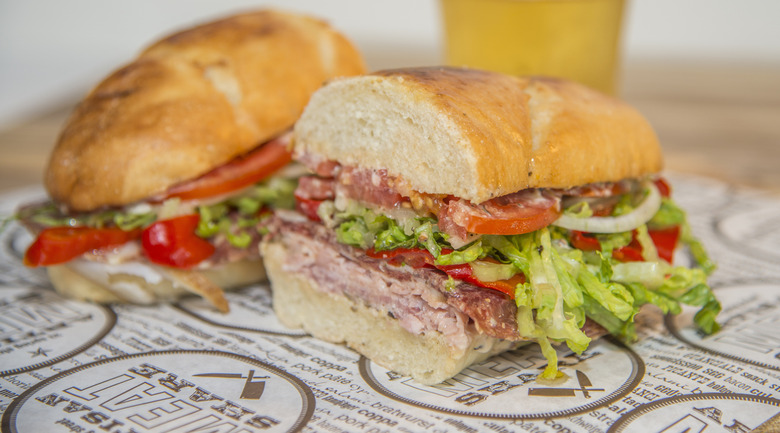 Ingredients
4 sub rolls
3/4 cup AMS Sub Sauce
12 slices spicy coppa
12 slices bologna or mortadella
12 slices cured salami
8 slices provolone
8-12 slices tomato
8 slices whole onion
2 cups shaved lettuce
1 cup pepper rings
1 tablespoon olive oil
1/2 cup mayo
1/2 cup Dijon mustard
1 tablespoon whole grain mustard
1/4 cup red wine vinegar
1/4 cup olive oil
1/8 cup parmesan
1 teaspoon dry oregano
1 teaspoon dry basil
1 teaspoon dry thyme
salt and pepper to taste
Directions
:::sauce:::
Combine all ingredients and mix evenly.
Cover and refrigerate until ready to use.
:::sandwich:::
In an oven or toaster oven, lightly toast the sub rolls, then slice in half.
On both halves of the bread, evenly divide and spread AMS sauce. On the bottom halves, begin layering with 3 slices of each meat, overlapping one another.
Top meats with provolone. On the top halves, layer with tomato, onion, lettuce and pepper rings.
Drizzle the pepper rings with the olive oil. Combine the bottom halves with the top halves. Cut in half to serve.