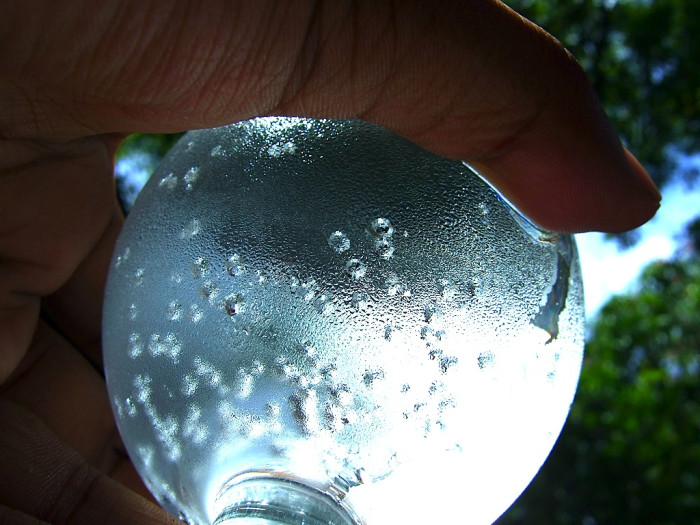 There's something inexplicably refreshing about a cold drink at the peak of its fizziness. There's also something very satisfying about a cold drink you made yourself. Combine these two great thirst-quenching qualities into a cool new party trick and discover how easy it is to carbonate your own water at home — no fancy equipment needed!
Ingredients
1

pinch

active dry yeast

water
Directions
In a clean glass bottle of any size with a tight-fitting lid, combine syrup of choice and tap water in a ratio of 1:2— for example, a 750 ml bottle can hold a little more than 24 ounces, which means 8 ounces of syrup and 16 ounces of water.
Add to the mix a scant pinch of active dry yeast, cap tightly, and shake well to combine. Label and date the bottle. Allow it to get gassy at room temperature for 1 to 3 days until carbonated.
Once the soda has achieved the right level of bubbles, move the bottle to the refrigerator and let the soda chill.
Note: The best way to test for carbonation is to create one small "testing" bottle of soda that should be checked daily for proper carbonation. To do so, decant 1 to 2 ounces of your soda into a separate bottle, rescrewing the cap tightly after each check.