Dessert Lessons: This Matcha Chocolate Truffles Recipe Is For You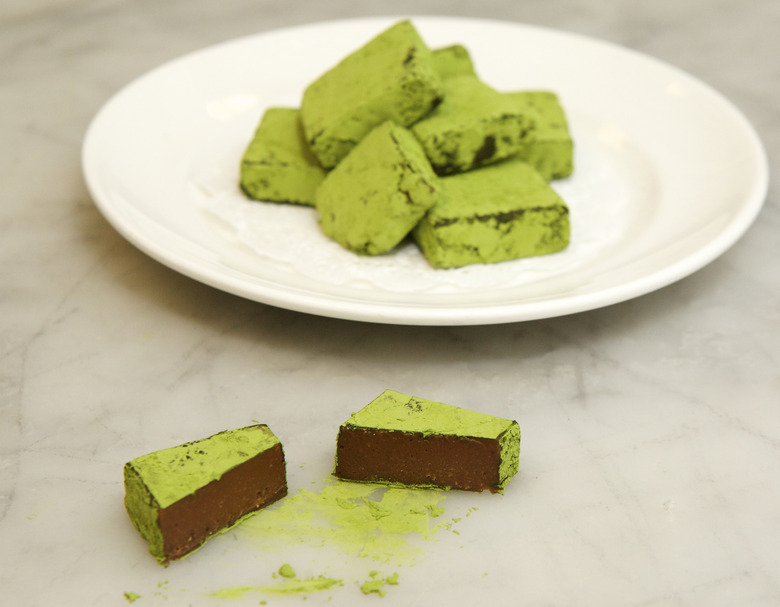 Photos: Clay Williams
Jen Yee is the pastry chef at NYC's Lafayette Grand Café and Bakery, an expansive all-day bakery and restaurant in the heart of New York's NoHo neighborhood. Yee's kitchen mastery and innovation have launched her baked goods and sweets to the top of dessert aficionados' most-wanted lists. Know what's hot right now? Jen does, and she's using it everywhere: matcha. Get ready to melt, bake and sprinkle with this bright green tea powder. Here she tells us about her simplified truffles recipe in a kickoff series of recipes using the chef's favorite ingredient.
I grew up eating green-tea ice cream, which is made with matcha, a form of powdered green tea. Since then, I've added it to lots of desserts for its earthy, grassy, almost seaweed-y flavor. People are getting into it nowadays because it's said to be healthy. You can find matcha in Asian supermarkets or tea shops, packaged in a small can. It might seem expensive, but a little goes a long way. Matcha is caffeinated, like coffee, but it gives off more of an even-keeled buzz.
This recipe makes quite a lot of truffles, but don't worry. The naked truffles can be frozen in airtight containers and defrosted overnight in the fridge before being dredged in the matcha powder. Please do not skimp on the quality of the chocolate. This is the whole point of making truffles, right? For the best firm yet silky texture, leave them at room temperature for about 30 minutes before serving.
Dessert Lessons: This Matcha Chocolate Truffles Recipe Is For You
Servings
4
dozen 1-inch-square truffles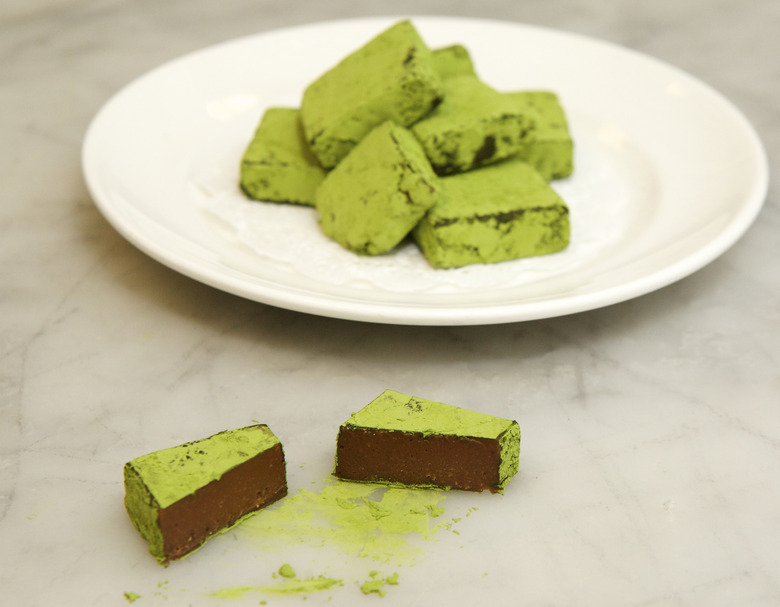 Ingredients
1 1/4 cup heavy cream
1/4 cup corn syrup
1 teaspoon matcha powder
1/4 teaspoon salt
2 ounces high-quality milk chocolate (I like Valrhona Jivara)
2 1/2 ounces very soft butter
About 3 1-ounce cans matcha powder for dredging (you will have some left over)
Directions
Double Chocolate Bark With Salted Almonds
Dark Chocolate Espresso Madeleines
Chocolate Stout Pudding