Chocolate-Covered Banana Smoothie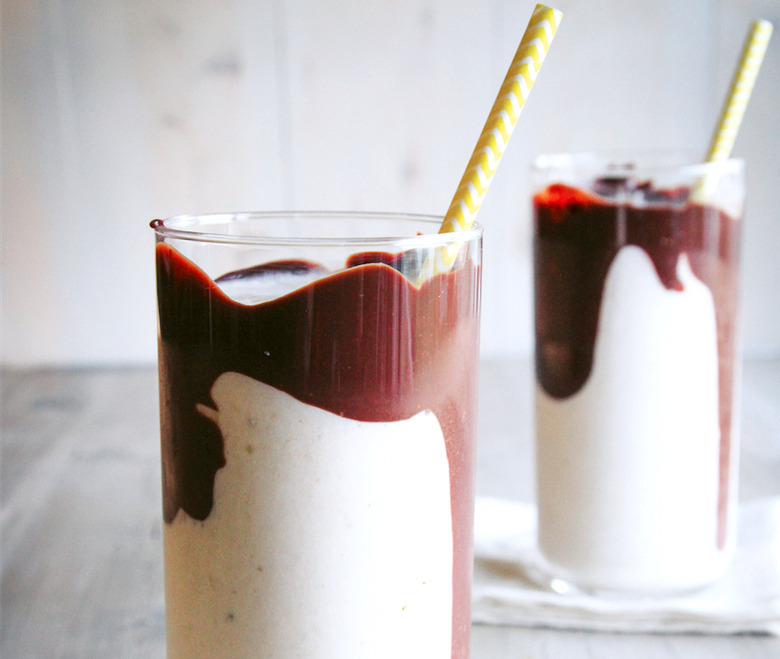 We may receive a commission on purchases made from links.
Cook and blogger Philia "Phi" Kelnhofer keeps it simple with five-ingredient meals, desserts and snacks in her new collection of recipes. Shorten your shopping list and get food on the table faster — ready, set, go!
Have you ever had a chocolate-covered banana frozen treat? This smoothie tastes like that, but better, and is a totally delicious breakfast smoothie. Little chunks of the fudgy ganache flow through the straw when you're drinking this smoothie and you get to scrape the glass clean. I could have this smoothie for breakfast or for a dessert treat, it's so good.
Note: The night before making this recipe, freeze the bananas. Peel, cut into 1-inch pieces, wrap in plastic wrap or place in a little resealable plastic bag, and freeze overnight.
Reprinted with permission from Fast and Easy Five-Ingredient Recipes
Chocolate-Covered Banana Smoothie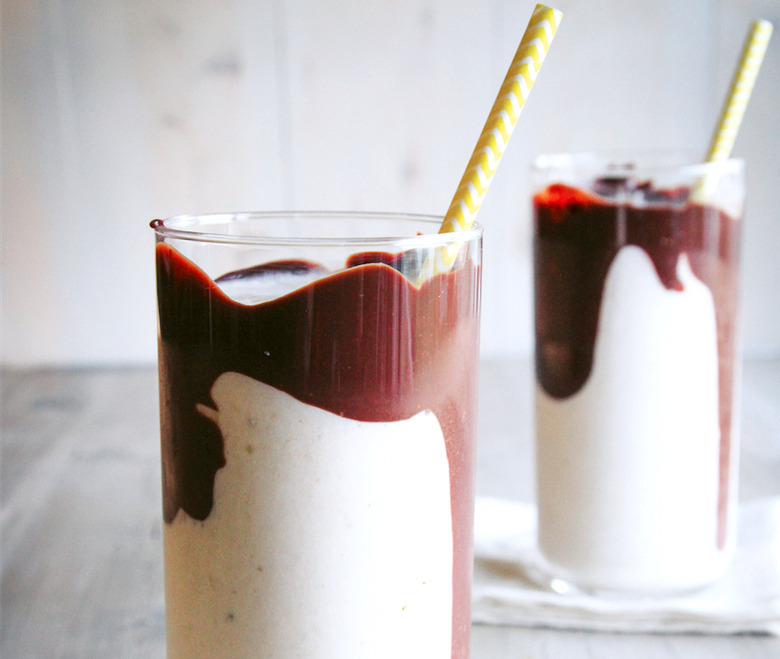 Ingredients
1 1/2 ounces semisweet chocolate chips (about 1/4 cup)
1 1/2 cups plus 2 tablespoons milk
2 bananas
1/2 cup vanilla yogurt
1/2 cup quick-cooking oats
Directions
In a small bowl, combine the chocolate chips and 2 tablespoons of the milk and microwave on high for 30 seconds, then remove from the microwave and stir until smooth. Allow to cool slightly while you make the smoothie. Before serving the smoothie, spoon the chocolate ganache around the top rim of two glasses so that it drips down the insides.
In a blender, combine the remaining 1 1/2 cups of milk and the frozen bananas, vanilla yogurt, and oats. Blend until smooth, 1 minute.
Pour the smoothie into the chocolate-coated glasses and serve (best served with a straw).