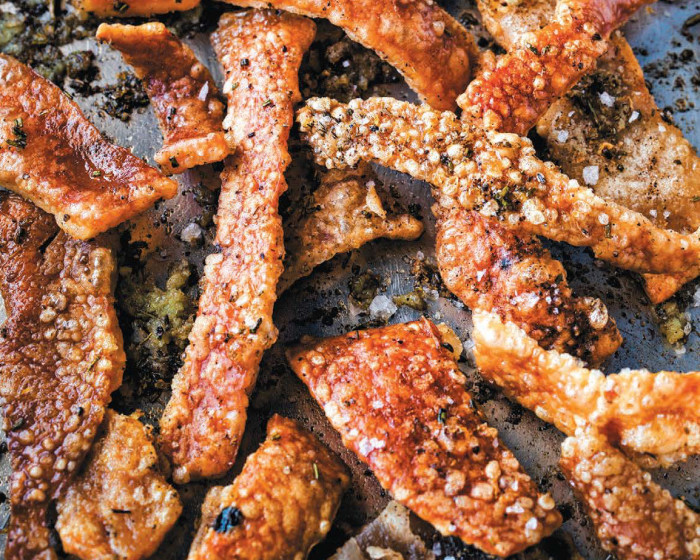 We at Food Republic know the value of culinary textural elements, better known as "crunch." We even have a whole recipe series dedicated to all things crisp, crunchy and shatter-rific. Whether you're deep-frying, popping, baking or deep-frying again, there's a way to get the audible satisfaction you desire in any of these delicious, crunchy recipes.
Porchetta, the beloved Italian pork roast laden with garlic and herbs, is always a huge hit for dinner parties and special occasions. But its outer coating of crispy pork skin, known as cotiche croccanti in Italian, always seems to disappear from the serving platter faster than the meat. In a give-the-people-what-they-want move, we've devised this way of preparing just the pork skin alla porchetta. Serve the warm cracklins alongside an aperitivo or as part of an antipasto, or try crumbling them slightly and using to top cannellini beans or a simple green salad.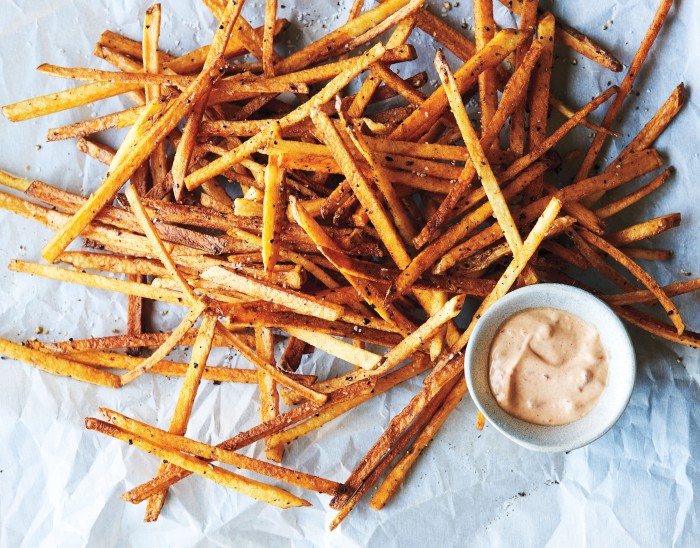 One of my all-time favorite snacks is Potato Stix. You know the ones—those crispy matchsticks sold in indestructible tins providing the ultimate protection against breakage. I've always opted for the supersized container, which reminds me of the extra-tall Folgers coffee cans my grandma would use. The edge of the can would lightly scratch my forearm when I tried to reach the bottom for the crumbs. Ah, those glorious crumbs were everything to me.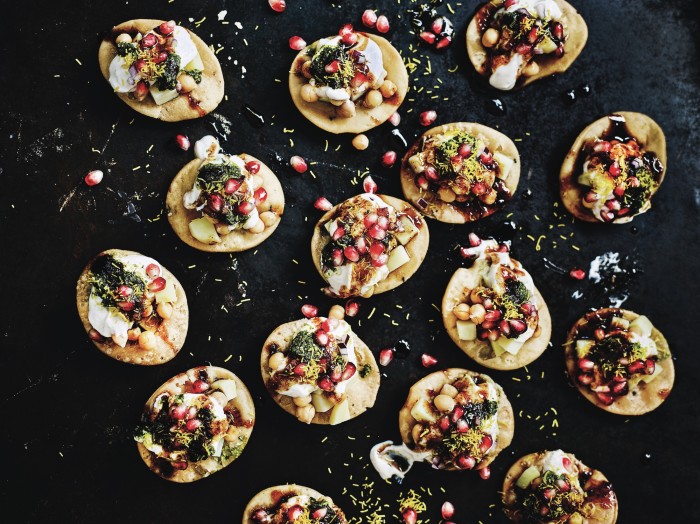 I would never go to Delhi without visiting Sunder Nagar market to eat a plate of this famous street food. The hawker tosses crispy papri into a dried banana leaf plate, tops with potatoes and chickpeas, and almost throws the yogurt on and – lastly – the chutneys. All the while, I watch, mesmerized; there is something so relaxing about those deft, repetitive moves.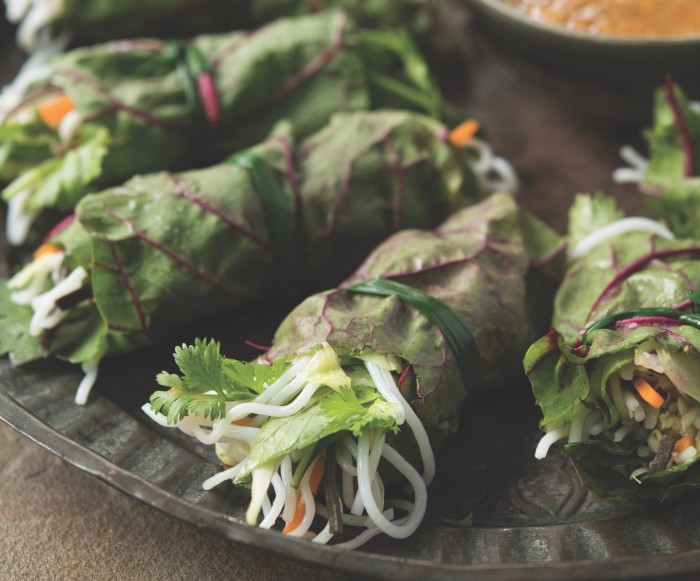 I consistently order this exceptionally beautiful fresh roll at vegetarian restaurants in Sài Gòn. I adore how a bit of the filling, vermicelli noodles with sautéed cabbage, carrots, and fresh herbs, peeks out the sides, begging for a dip in a creamy peanut sauce. They're easy to assemble and fabulous to serve as part of a light summer meal or as an hors d'oeuvres.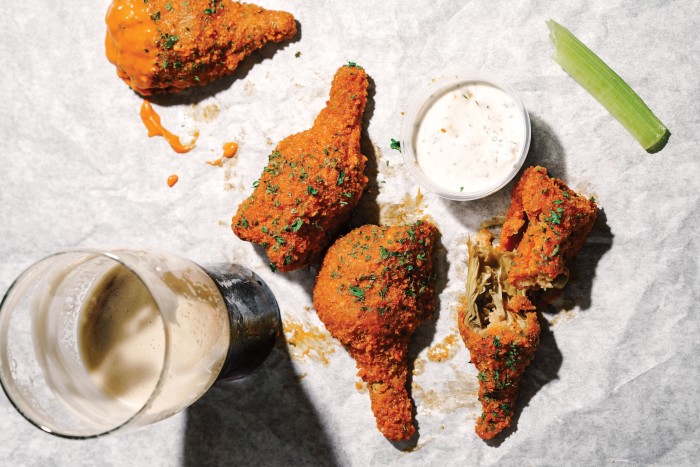 The kitchen at Golden Road makes its own marinated artichoke hearts in-house, and they leave the stems on long. Once the hearts are quartered, battered, fried, and doused with hot sauce, they really do look like chicken wings. Store-bought marinated quartered artichoke hearts will wind up looking more like artichoke poppers. But in any case, this recipe proves that vegan cuisine is more than just hippie health food—it's delicious, mainstream, and on-trend.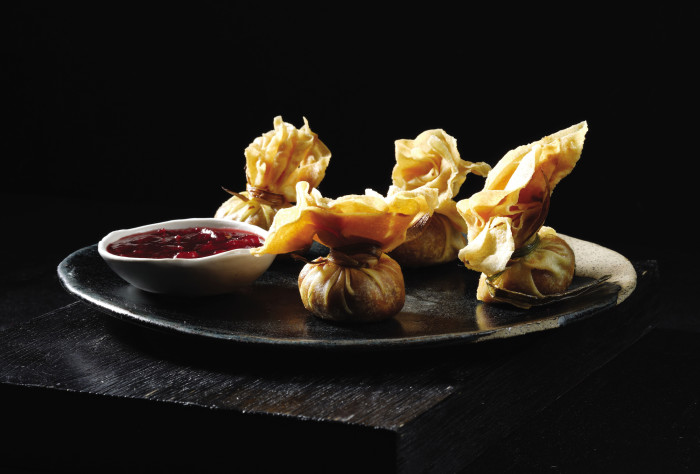 Samosas are the traditional, pyramid-shaped fried pastries common in India, especially in the northern part. They are usually filled with potatoes and peas and served with mint-cilantro chutney and tamarind chutney.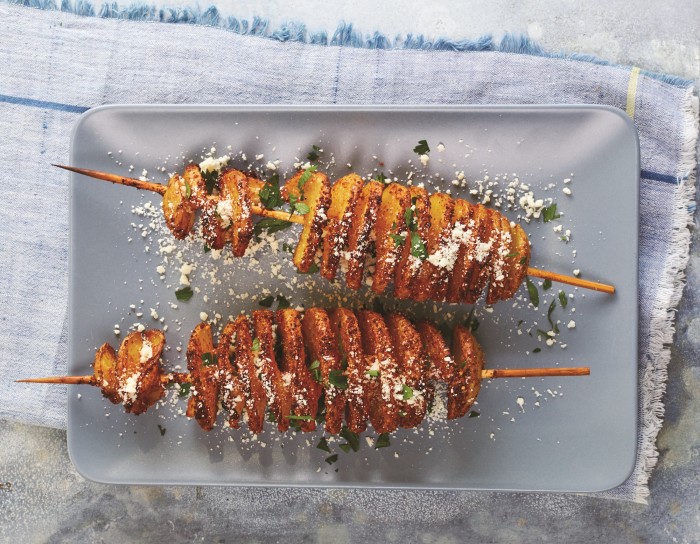 Even those of us with fledgling knife skills will feel like iron chefs after crafting curlicue accordions out of simple spuds. Just thread the potatoes onto skewers, then carve around with a sharp knife. Pulling the potato apart creates all the nooks and crannies you need to season with butter (because, butter!), cheese, and spices before baking to a crisp. Think of it as chips on a stick!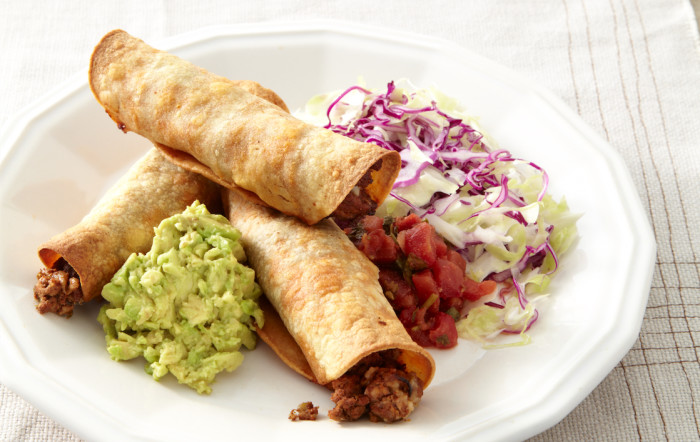 By baking taquitos in a hot oven, we found a way to still achieve that crispy, crave-worthy shell. A seasoned beef and zucchini filling and sharp Cheddar give this dish loads of flavor. Don't worry if some of the taquitos crack open while baking — they'll still be delicious. Serve with your favorite salsa, guacamole and sour cream.