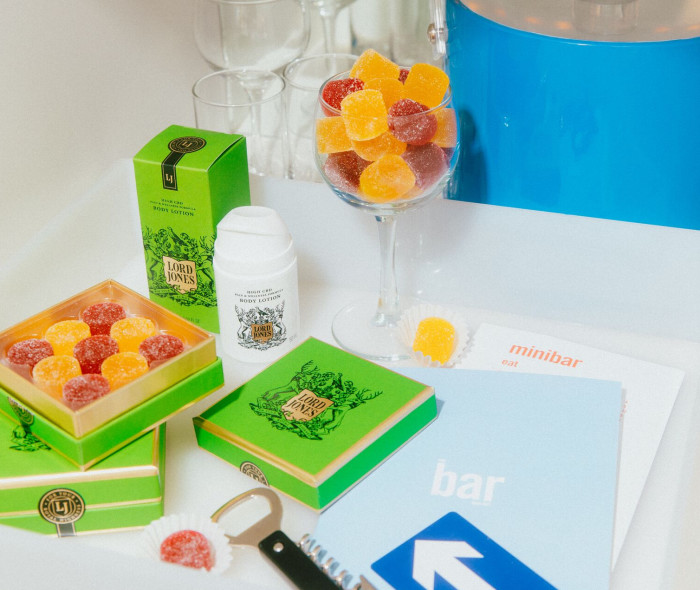 The Standard hotels in Hollywood and Downtown LA are about to get way chiller. You'll find high-end cannabis and hemp products brand Lord Jones' classy green packages of CBD gumdrops in every mini-bar. The first hotel company to make cannabis-infused products available for sale to guests, The Standard sells boxes of nine all-natural 20-milligram raspberry and passion fruit-flavored candies for $50.
Not in the mood for candy? Intimidated by LA's ultra-strength health consciousness? You'll find the brand's wellness formula body lotion for those travel-induced aches and pains. Try the gumdrops, though — they're universally pleasing (and that's the point).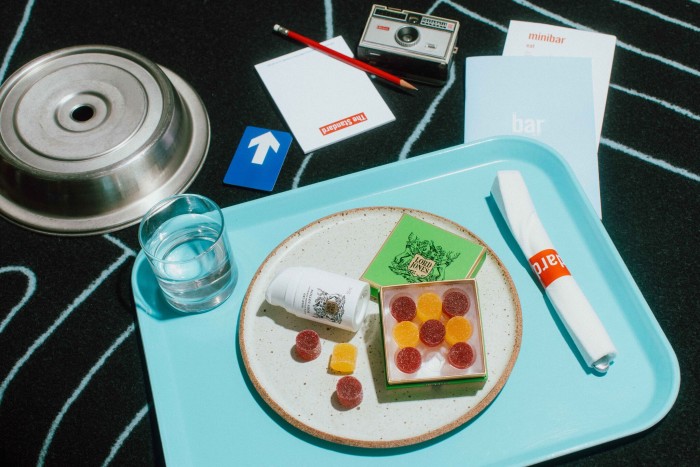 "We've always loved The Standard," said Lord Jones founders Cindy Capobianco and Rob Rosenheck in an email. "We remember walking into The Standard, Hollywood when it first opened — it was like walking into a new world. We'd never seen a hotel so forward-thinking and feeling, so when we set out to find a hospitality partner, The Standard was at the top of our list."
But that's not all. Lord Jones also launches its retail flagship on the ground floor of The Standard's Hollywood hotel later this year, offering high-quality CBD and THC-infused products to both hotel guests and the local community.