Did you know that we have tons of hearty lamb recipes that need a new home in your kitchen? Nearly every meat-consuming food culture around the world has a plethora of preparations for this flavorful, nutritious protein, and we've been collecting them for years. Take a deep dive into our rib-sticking lamb section for dishes from award-winning chefs and cookbook writers, and freshen up your repertoire. Here are a few of our recent favorites:
Real party food is the sort of stuff you just have to keep going back to, emboldened by the booze, and against the judgement of others. That's true in my case, anyway. But these really are sensationally good, and so different from the boring old chips 'n' dips you'd expect to stumble upon at a disco spread. The idea is, based on the chapter title, that these are for sharing with a crowd, but this recipe would make a lovely midweek supper too.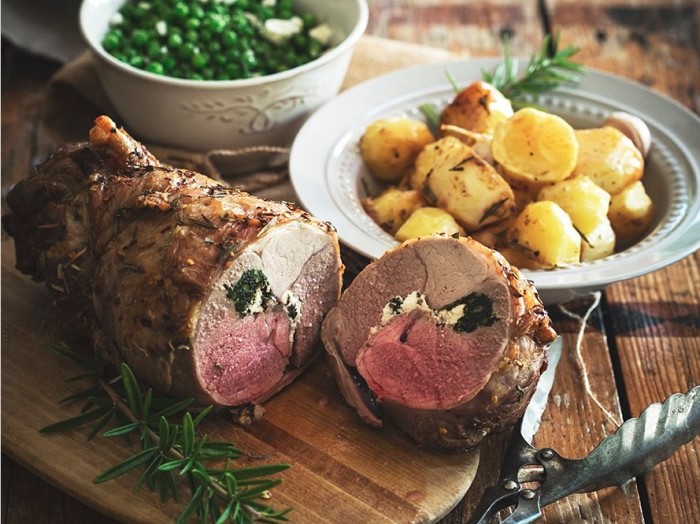 Australian chef and author Billy Law's new release, Man Food, is an ode to all things, well, man food. And real men make their "epic burgers" out of Wagyu beef (plus, Law was on Masterchef — what exactly's not to love there?). Pick up a copy and just wait 'til you see the meat section. Here's a leg of lamb with kale salad built right in!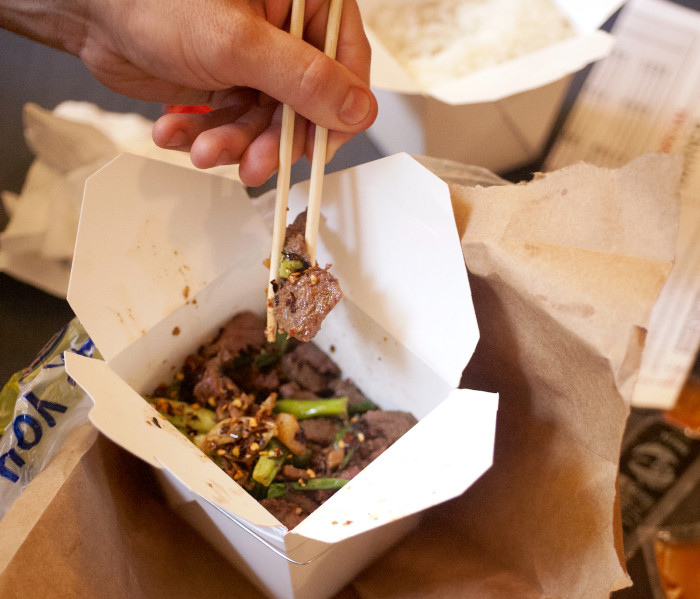 This spicy, fragrant dish, with origins in Northwest China, is not for wussies. For those not familiar with the "tingling" effects of Sichuan peppercorns, they basically make your mouth go a little numb and throw off your sense of flavor (and balance) a bit. Still interested? We hope you are, because when the peppercorns are married with a beautiful leg of lamb and earthy cumin, there really isn't stopping your dinner party from becoming a real international food party. Wine might just be required. But what to drink? Well, our wine columnist has you covered.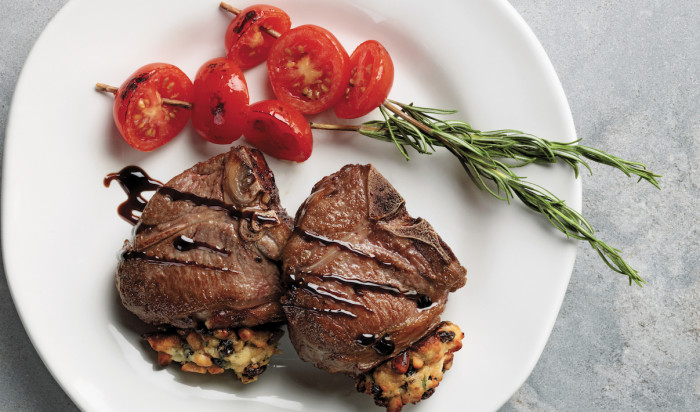 "Lamb is a core element in ethnic cooking traditions from the Middle East to the Mediterranean, so the inspiration for each of these dishes stems from its cooking heritage, but they have been updated to appeal to modern palates and modern cooks who have limited time to spend in the kitchen," says Meat & Livestock Australia's Catherine Goulding. "Aussie lamb loin chops with Mediterranean stuffing are a great way to elevate a midweek meal or suitably impress your guests at your next dinner party or holiday celebration. These tasty little T-bones mean you spend more time with your guests and less time at the stove."