These Socks Are Made Specifically For Chefs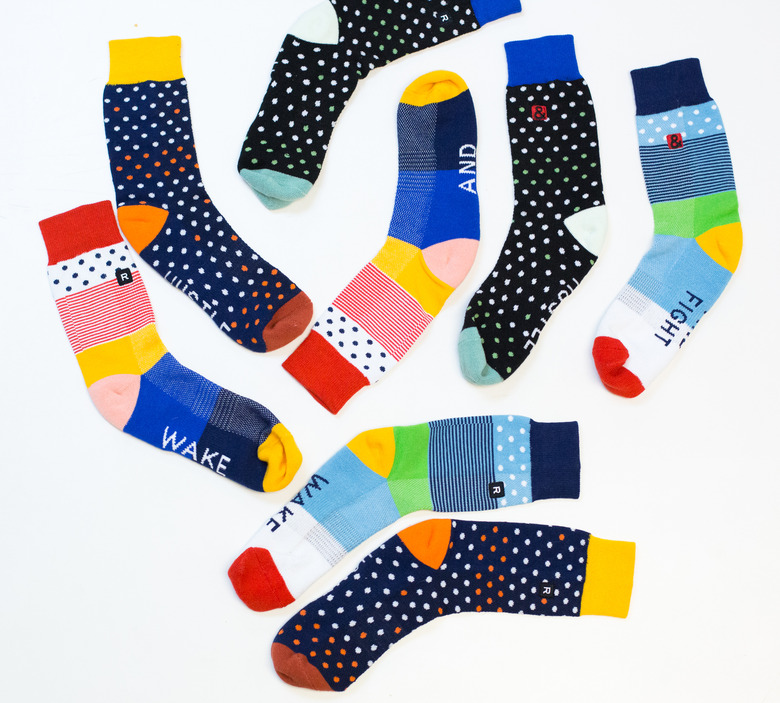 These socks were made for chefs. (Photo courtesy of Hedley & Bennett.
Performance socks aren't just for jocks anymore. Apron brand Hedley & Bennett recently collaborated with LA-based innerwear brand Richer-Poorer to design socks specifically with chefs in mind.
Using mesh venting and moisture-wicking fabric, the chef socks are made to keep feet cool in hot kitchens. They also include extra cushion on the bottom and compression arch support to make standing on your feet a little easier. They also look super rad!
"This collab was a way to design socks with the same fun functionality as our aprons," says Ellen Bennett, CEO of Hedley & Bennett. "This is something I've always had in the back of my head because it's just an extension of our workwear. One of my favorite parts of our socks is that they're super fun, breathable, colorful and the bottom of the feet say 'Wake Up and Fight' or 'Honest Hustle.' It's just a reminder that you gotta get out there and kick some ass everyday."
The socks come in four different, colorful designs and are now available on Hedley & Bennett's site, just in time for the holidays!