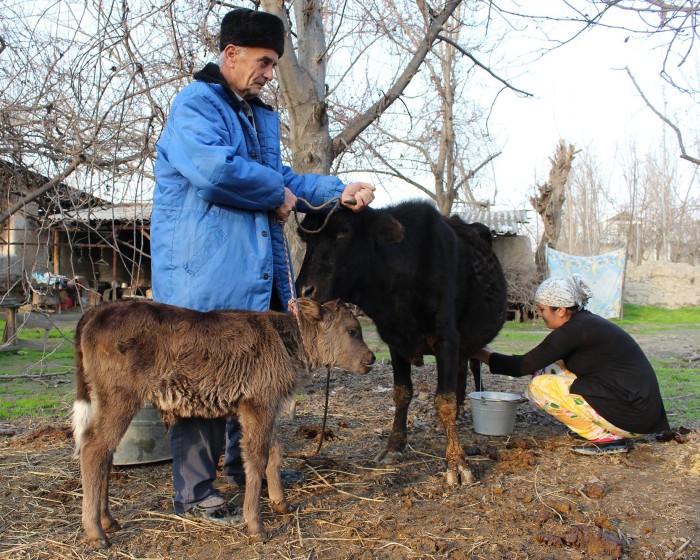 Kiva is a celebrity chef-backed not-for-profit microlending organization that launched a new "Farm and Table" campaign today. In order to raise loans for small farms and other food producers, the organization will match every $25 loaned today until September 15.
Kiva crowdfunding loans of $25 or more for small farms all over the world that would otherwise not qualify for traditional bank loans. Users can browse the site to decide which farm or producer they'd like to lend to. Once the borrower returns the funds, lenders can either loan their amount to another farm or withdraw. Last year, the campaign set out to crowdfund $1 million for 1,000 farmers. This year they're upping the goal to $3 million for 2,000 farmers.
Chefs Hugh Acheson, José Andrés and Seamus Mullen are serving as this year's celebrity supporters. Mario Batali showed his support for the organization in the past.
Mullen told Food Republic last year that he supports Kiva because he grew up on a family-owned farm and saw first-hand what competing against big agriculture is like.
"I learned from an early age what it means to bring food from the ground to the table," Mullen said. "There are a lot of steps that go into that. The problem with farming in today's world is that it's just very, very difficult — almost impossible — for small farmers to compete with large agribusinesses."