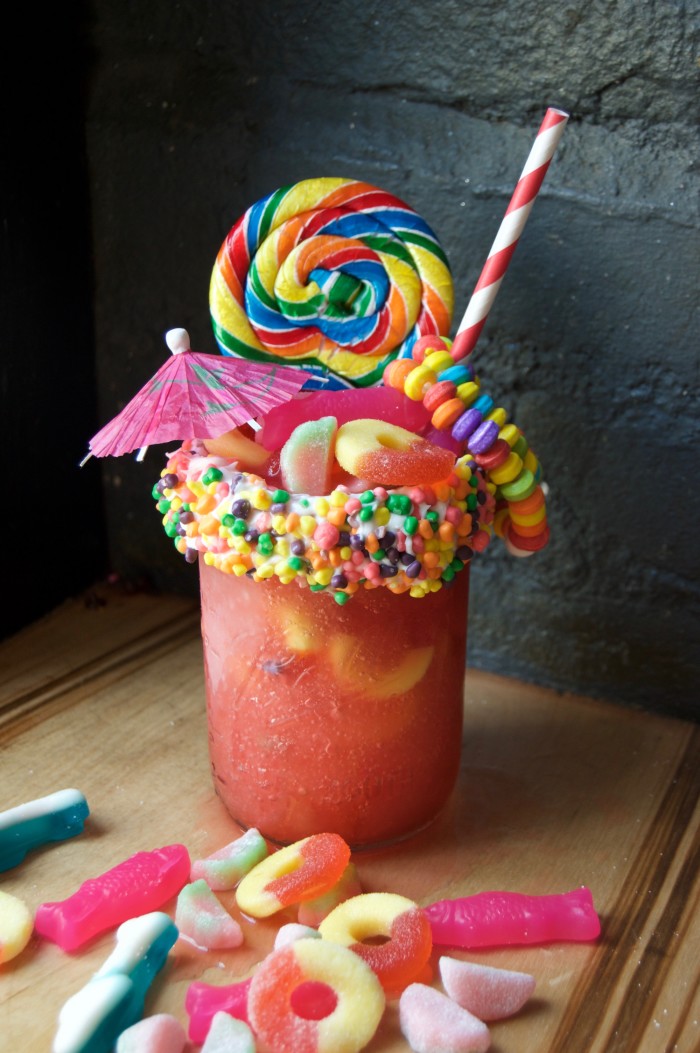 We're not quite prepared for one of NYC's newest way to drink frosé (frozen rose wine), but hey, facing the unknown is how you grow as an individual. Enter: Joe Isidori, burger scholar/wizard and owner of Black Tap. His recent cookbook is a triumph of burger and milkshake photography, and features a dozen ways to make his signature over-the-top ice cream and pastry concoctions.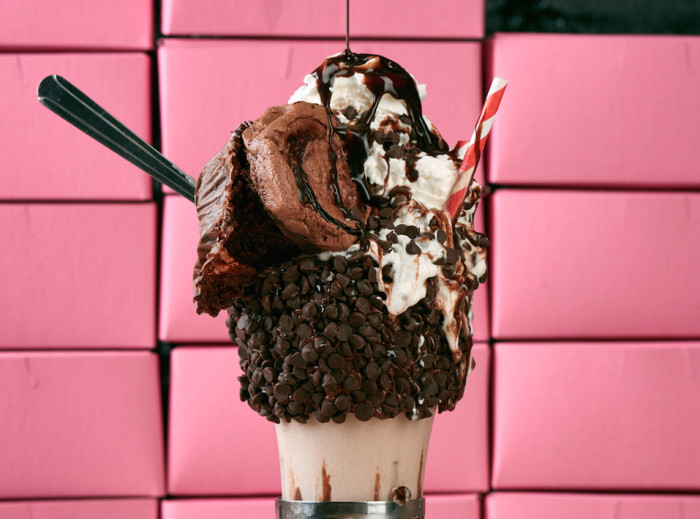 And if it works for dessert, why not for drinks? Isidori is teaming up up with the instant wine sensation White Girl Rosé for the ultimate frosé cocktail. With notes like "strawberry lemonade Blow Pop," "watermelon Jolly Rancher" and "lemon SweeTarts," this wine was the logical candidate to gussy up for the beach party.
"Summer always screams rosé. It's refreshing, sometimes sweet, and always fun to drink," says Isidori. "That's why we thought a pink drink that embodies summer should get the Black Tap treatment. The frosé comes with an adornment of great candies to pair."
Great indeed: the cocktail has a vanilla frosted Nerds rim, sour watermelon patch gummies, peach rings, Swedish fish, a candy necklace and a whirly pop. A WHIRLY POP.
Grab yours at NYC Black Tap locations from July 24-30, and good luck telling any underage dining companions that no, they can't have a sip.