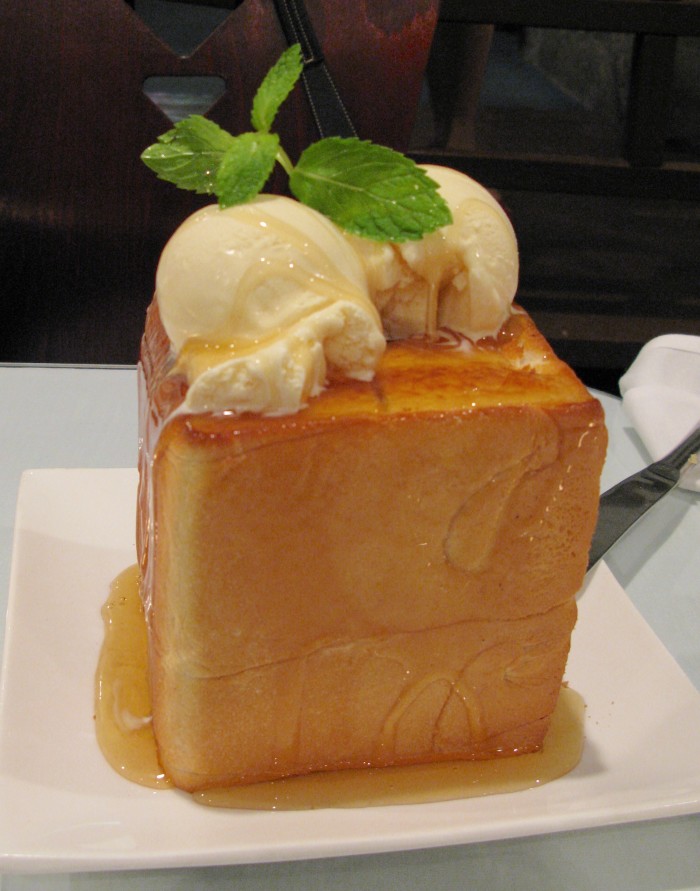 There's a pastry trend in Japan, Hong Kong and other parts of Asia that focuses squarely on a baked good we all know and love: the white sandwich loaf. This preparation, which can be served either sweet or savory, is called block toast. What is block toast? Also known as brick toast, it's a great way to get all your carbs for two days in one delicious go.
Block toast is essentially the pastry version of a bread bowl. A square is cut out of a half-loaf or so of bread and is either set aside for another use, or simply compressed down into the bottom of the loaf. Either way, the goal is to create a hollow cube. The bread is then toasted in the oven and filled. Check out the technique here:

Isn't that a lot of bread, you ask? It is, as a matter of fact, excellent observation. But when it comes to delicious things stuffed into carby things, decorated to the nines, served with ceremony and Instagrammed aggressively, we'll let that slide. Whether you pizza-fy your bread and top it with an egg or cram it full of honey, bananas and ice cream, you're in for an extra-filling treat.