Have Bone Prices Ruined Bone Broth For Everyone?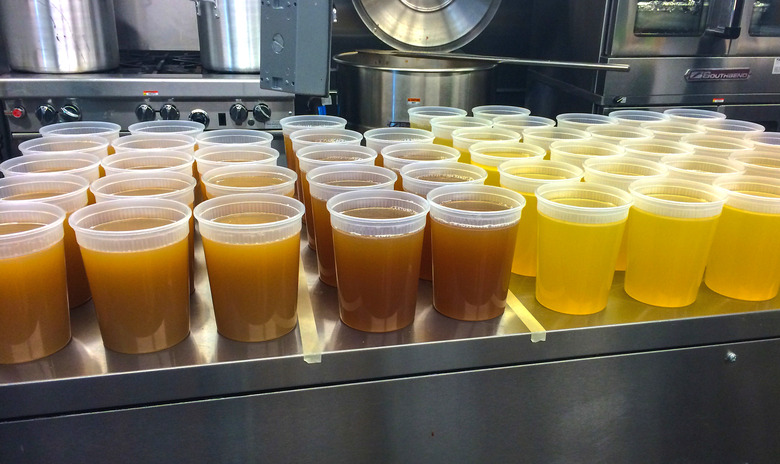 (b1ll/Flickr
This is how it goes: A underutilized part of the animal or unpopular vegetable goes mainstream, and all of a sudden its price goes from delightfully affordable to prohibitively expensive. So ends the tale of bone broth, an ancient preparation that produces a nourishing, restorative meal from scraps. NPR reports that the price of bones has caused the price of this trendy broth to skyrocket.
Until recently, butchers had a hard time even selling the highest quality, grass-fed, antibiotic-free bones. Thanks to the runaway success of broth shops like Marco Canora's Brodo and Tressa Yellig's Salt, Fire & Time, a 16-ounce container of this golden elixir can now top $10 — more than most prepared soups. And as it gets fancier and less about food waste reduction — broth made from 140-day aged smoked ribeye or heritage Jidori chicken bones, for example — the price keeps going up.
Now that purveyors are in on the trend, a product that was all but given away for as little as 25 cents a pound is now so coveted that bones with actual meat on them are getting jealous. We feel for you, short ribs.