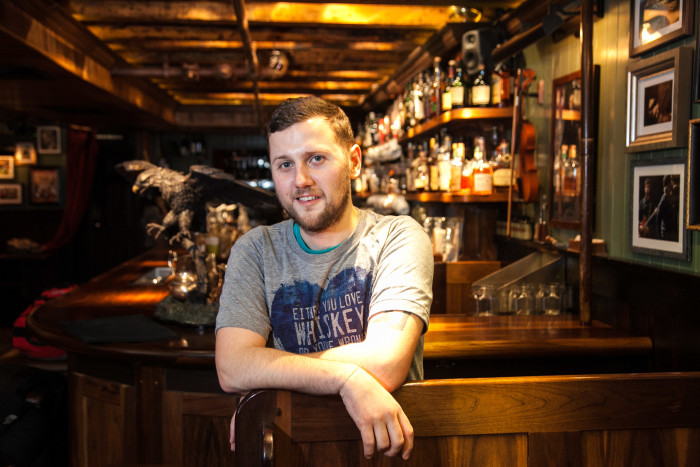 Writers read. Chefs eat. Bartenders drink. Or so you might think.
When a profession is dependent on one's own judgment in craftsmanship, eyebrows raise when a bartender gives up drinking. Jack McGarry, owner of the Dead Rabbit, was named International Bartender of the Year in 2013 at Tales of the Cocktail. The bar was also named World's Best Bar at Tales in 2015 and topped the World's 50 Best Bars list last year. McGarry has been sober now for about a year.
"I've realized now that I don't do moderation," McGarry tells Food Republic. "I'm addictive, obsessive, demanding. This is a double-edged sword. It provides me with the ability to obsess over things I want to achieve or change, but also pushes to never switch off."
"The idea is, 'Do I want my career or do I want to be drunk?' That's what it came down to."
Once nicknamed "One More Jack," McGarry sought help from sponsors, an outpatient rehabilitation program and a therapist to get him where he is today: clear-headed and making better business and personal decisions. He's hardly alone. While it's previously been a safe assumption that bartenders can hold their liquor with even their most frequent patrons, some master mixologists have found that for health, career or personal reasons, sobriety is the way to go.

"I've become much more efficient since I made the decision [to stop drinking], and I've got clarity around my decision-making," McGarry says. "Before I stopped, I was petulant, indecisive and erratic. There's structure and consistency with everything I do now. I have vision boards planned out for every year and have a very clear direction where I'm going individually and where our company is going collectively."

Jim Kearns, owner of Happiest Hour and Slowly Shirley, both in New York City, had similar motives. "Over the first 10 months to a year of being open at Happiest Hour, it was pretty apparent that I was going to have to make some changes if I wanted to do what I was doing long term. The idea is, 'Do I want my career or do I want to be drunk?' That's what it came down to."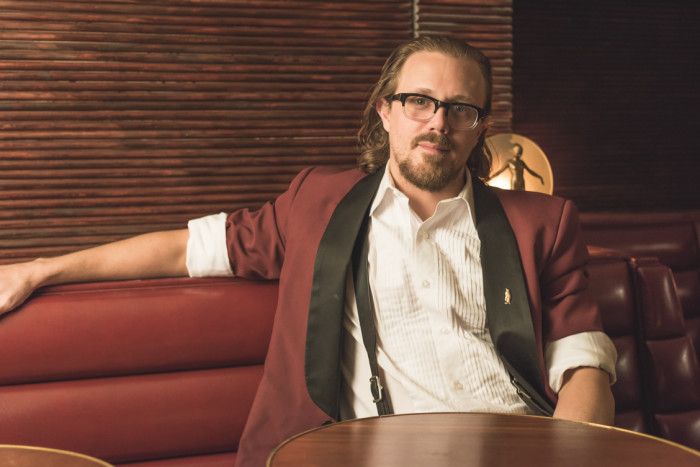 Kearns has been in the game for well over two decades and, having bartended at the likes of the NoMad Hotel, is considered a veteran of the industry. He and his business partner, Jon Neidich, opened Happiest Hour and Slowly Shirley within nine months of each other in late 2014. In that time, Kearns also consulted on the beverage program at Tijuana Picnic.
Grant Murray, general manager of Scotch & Rye in Inverness, Scotland, says the decision to quit drinking has not only improved his lifestyle; it's also spawned success. While sober, Murray has won top prizes at global competitions as well as reached his managerial position at Scotch & Rye.
"Looking at what I've been able to do in my year sober, it's incredible, and I don't think it's unrelated," Murray says. "I've been bartending for a long, long time. I've been competing, and I [was] doing okay. But in my year sober, I've managed to achieve so much from a bartending point of view, from a business point of view and a personal point of view."
Though Murray had tried to quit drinking for four years, he's finally coming up on a year sober this February.
"I went through some motions, like I would only drink on special occasions, or I wouldn't drink after work," Murray says. "I went through a load of different ways of cutting down and eliminating drinking from my personal life and my work life."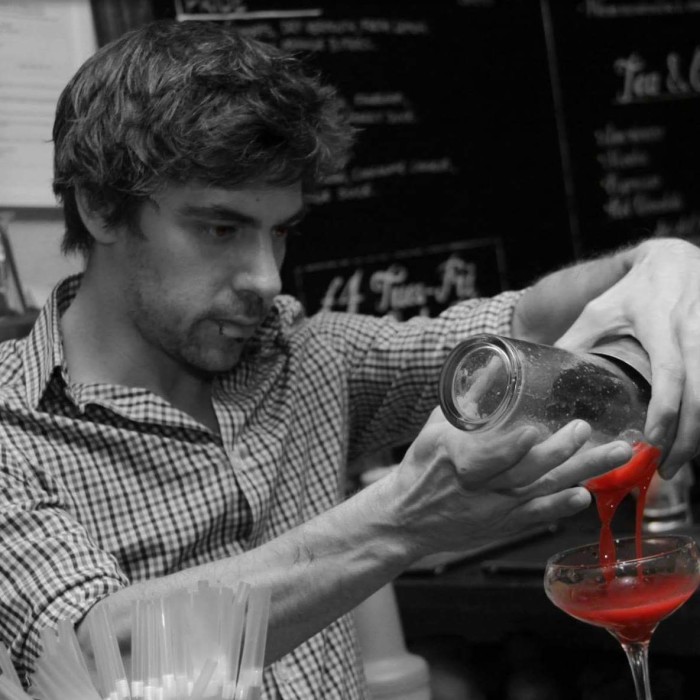 When it comes to work, Kearns and Murray still taste drinks and punctuate how important their palates are to the line of work.
"Evaluation and analysis are very different things from sitting down with a drink, at least in my mind," Kearns says.
For McGarry, who has stopped bartending, tasting is usually off-limits.
"We have a fantastic democratic research and development process that I wholeheartedly believe in," McGarry says. "Before addressing my alcohol issues, I would have been involved at the very beginning of this stage to critique everything à la master-builder style, but now I come in towards the tail-end of the process once the guys have really defined their approaches and resultant drinks. I merely give the drinks my blessing now."
When McGarry does taste, he "spit-tastes" so that no alcohol is consumed.
"This industry attracts a bunch of misfits, and then we throw ourselves into unhealthy lifestyle patterns surrounded by alcohol."
In terms of replacing their drinking habit, McGarry and Murray both say they turned to exercise.
"If you go play badminton, basketball or any competitive sport for one hour, that's one hour that your mind is switched off from many things that might be stressing you out," Murray says.
"I can't do anything in moderation," McGarry says. "I'm now running marathons and ultra-marathons on a regular basis, but it clears my mind."
Kearns says that instead of replacing recreational drinking, he spends more time doing what he was already doing.
"I think I just have more time for everything else in my life," Kearns says. "Instead of sitting at a bar after work or a long day, I'm coming home and spending time with my pets and my wife. I have more time for relationships and everything else."
Contradictory as it may be, bartending and bar owning are still what pay these men's bills. McGarry and Murray say that drinking is far from their lives now, while Kearns muses that it may return to his life when appropriate. Using his measure of celebrity, McGarry hopes to at least address the troubles the industry is tied to.
"When I was in the hospital and in the worst throes of my situation, I wanted to use the industry to shine a light on alcoholism and the extended mental health problems that we face in our industry," McGarry says. "This industry attracts a bunch of misfits, and then we throw ourselves into unhealthy lifestyle patterns surrounded by alcohol. Not everyone succumbs to these issues, but a certain percentage do, and it's for them that I wanted to use my profile to make it easier for others to come out."
Kearns says a number of his colleagues in New York are also drinking less or not at all, while Murray says he may be the only sober bartender in Scotland.
"It's either not a thing or people aren't speaking out about it enough," he laughs. While this may be the case for the Scots, it's clear that the industry has begun to take New York's lead by starting to address the issue.