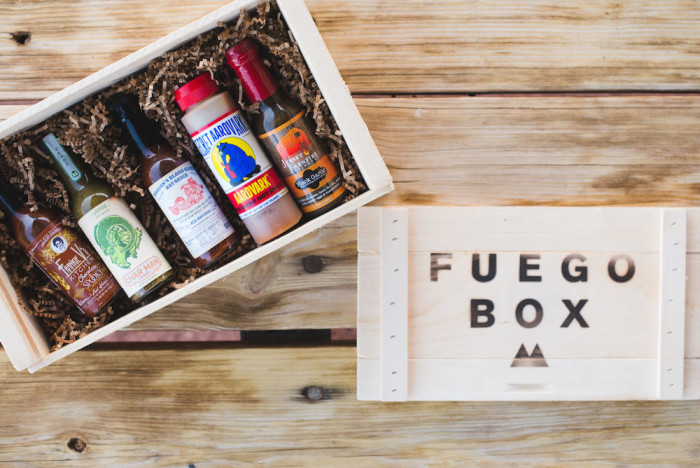 You may have encountered hot sauce of the month clubs in the past filled with gimmicky bottles containing pepper extract–enhanced "novelty" condiments. Perhaps they favored flashy labels over legit, small-batch production, or a catchy name (that's also a butt joke) over best-quality ingredients. With Fuego Box, you can provide the spice fiend in your life with the gift of some of the best hot sauces in America.
Your welcome box comes with either one or three full-size bottles of spicy stuff. You'll also get a tasting notebook for writing down things like "Despite how much I will suffer for it later, I cannot stop splashing this cumin and habanero sauce on potato chips" and "Important: Don't touch (intimate body part) until hands are thoroughly washed of this ghost pepper and lime sauce." If you become obsessed with one of the expertly curated selections, you can buy it for less than anywhere else via the online shop.
Check out the video below, and get crackin'! 'Tis the season to blow your loved ones' taste buds clean out of their heads, after all.