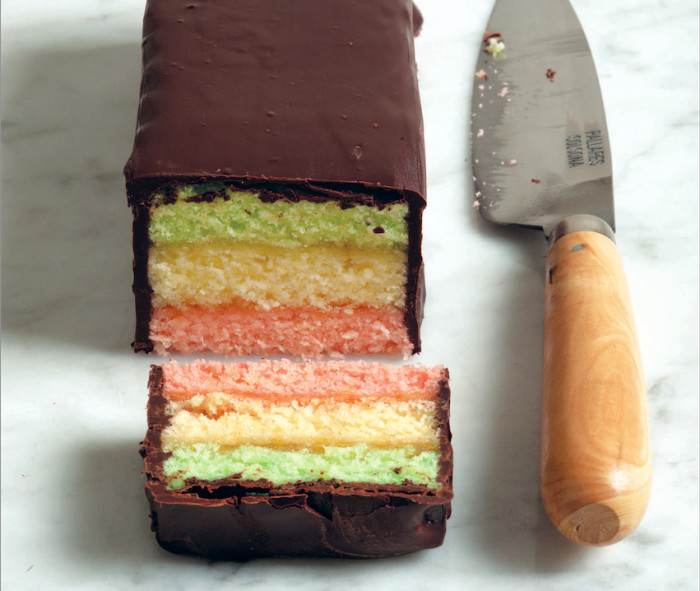 Picking a large handful of our favorite Christmas cookie recipes proved to be quite the holiday challenge. For all those sweet confections we left behind, we apologize — we still love you! We just want to switch it up for Santa this year with a brand-new colorful cast of treats. Roll, slice, drop, dip and sandwich these delicious Christmas cookie recipes, and share them with everyone you love.
There is one gluten-free baking bible out there: Against the Grain. You'll never have to shell out eight bucks for a terrible loaf of frozen bread ever again. Bid farewell to the rubbery, flavorless, additive-filled gluten-free goods of yesteryear and embrace your diet with delicious, wholesome, home-baked favorites. These Italian rainbow cookies are a labor of love worth taking on. Just look at them.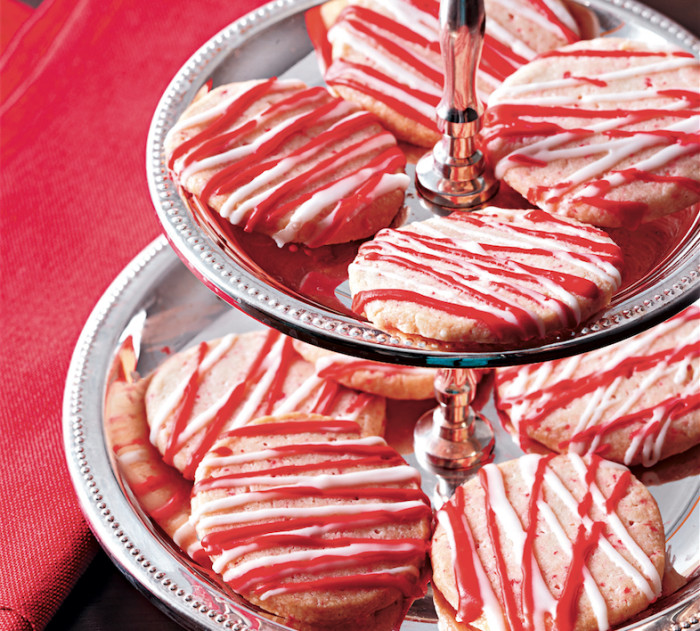 Peppermint glaze adds a minty-fresh zing to these crumbly shortbreads.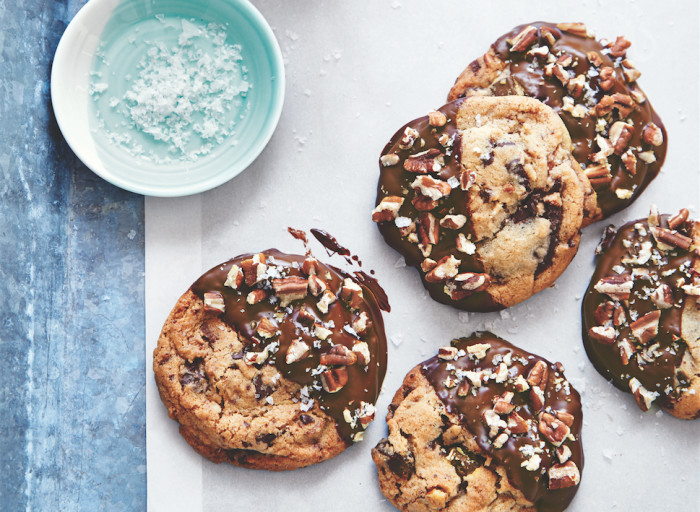 These are over-the-top decadent with pecans, toffee, and chocolate nestled into the cookies as well as sprinkled on top. If you don't want to make all of the cookies at once, refrigerate the dough in an airtight container for up to one week.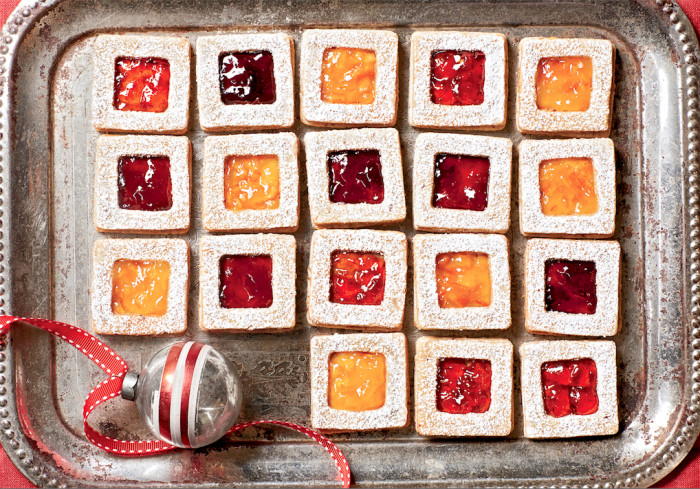 For different flavors and colors, use an assortment of jams to fill the centers of these beauties.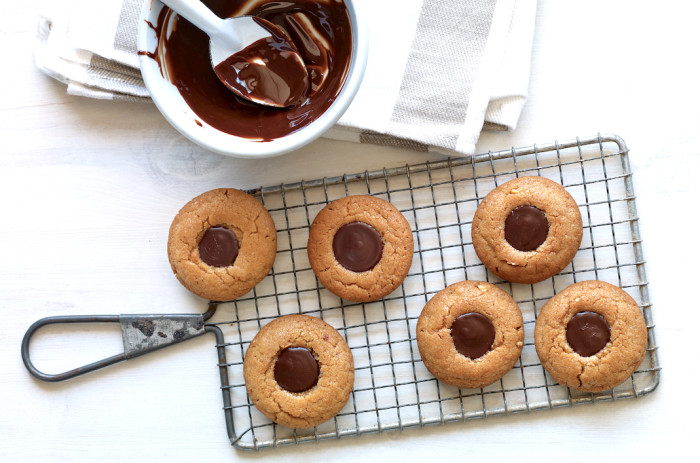 What makes the peanut butter–chocolate combination so irresistible? Perhaps it's the blend of sweet and salty. Or maybe it's the play on textures—melted chocolate with softly whipped peanut butter. This thumbprint cookie celebrates everything that's good about the classic PB-DC combination. One bite takes me back to Saturday mornings with the Muppets (yup, my brother and I were allowed to eat cookies for breakfast—lucky ducks, I know). Peanut butter and dark chocolate: always a win, any time of day.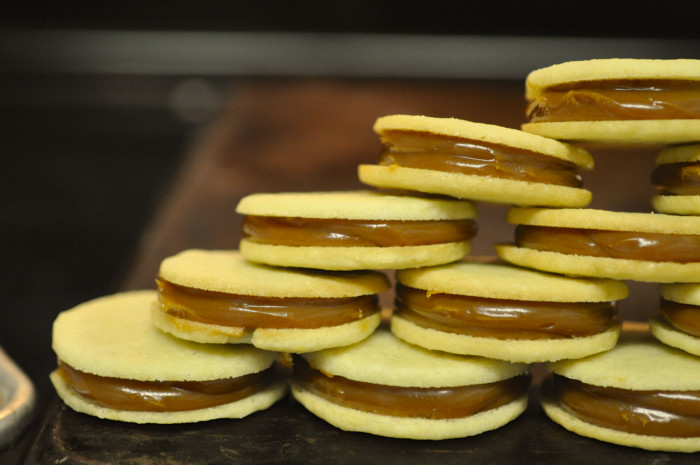 My favorite Peruvian cookies are alfajores, vanilla cookies sandwiched with manjar blanco (Peruvian Dulce de Leche).  Sometimes shredded coconut is pressed into the caramel, and they generally are always dusted with powdered sugar. Eaten with a bitter cup of coffee, they are still seriously sweet, but balanced. OK, now I want one.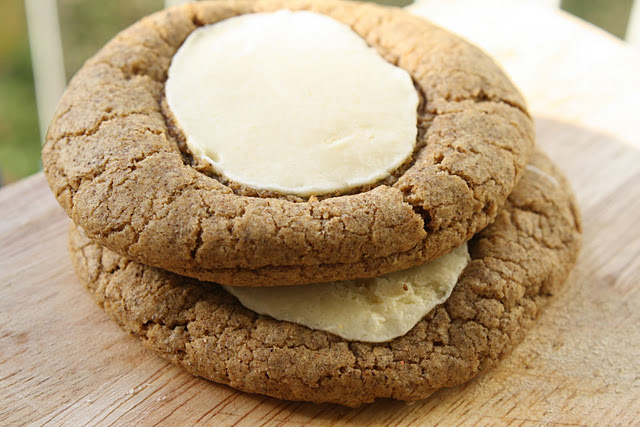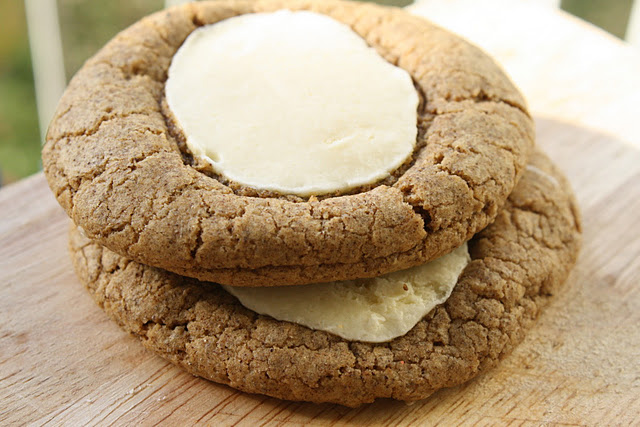 From the brilliant mind who brought us our unexpectedly favorite treat of the fall, caramel apple Jell-O shots (featuring actual apple), food blogger Michelle Oddis has crafted one of our favorite cookies of the holiday season. We love cheesecake so much we ousted pumpkin pie as the quintessential Thanksgiving dessert. We love cookies so much we made them into pancakes. Michelle loves dessert so much she crammed two winners into one all-star, and not that we do cookie swaps or anything…but these would just dominate.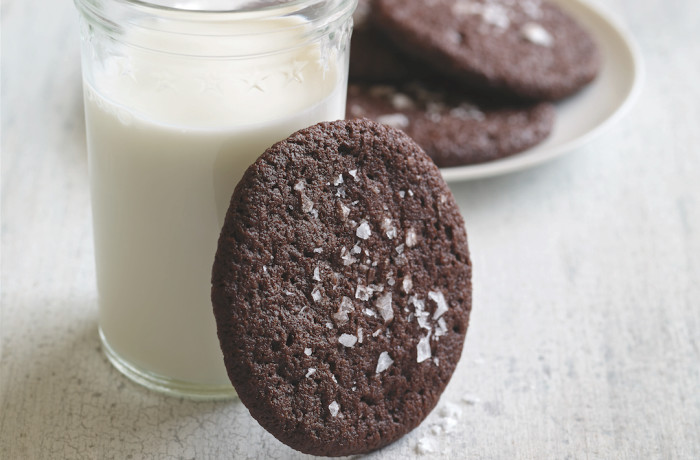 My friend Ben harvests sea salt on the Oregon coast. He traipses knee-deep out into the chilly Pacific Ocean to gather buckets of water, and then he carries the salt water home, where time and heat work their slow magic. The result? Beautifully intricate flakes of sea salt. As with anything you cook or bake, using good ingredi­ents is crucial, even if that ingredient has just a small role in the final product. Everything from the cacao beans we purchase down to the fleur de sel sprinkled on top of these cookies is top quality, which is what makes this recipe so good. The Cocoa Rouge adds richness to this short­bread, and the buttery yet crunchy texture can satisfy a craving at any time of day.