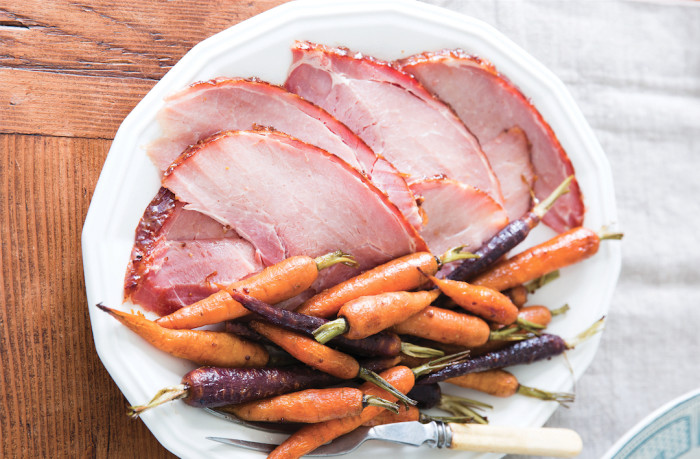 Here they are, everyone: Your 2017 Holiday All-Star Entrées for a holiday crowd! Take your pick from our biggest, fanciest, juiciest roasts, crispy-skinned birds, tender lamb legs and succulent whole fish. Brine away, reduce those sauces, tent with foil and rest before carving — it's time for the main event. No matter which one ends up on the table, you'll be a hero for delivering it yourself.

I associate glazed ham with Easter after years of my family ordering honey hams wrapped in gold tinfoil that we picked up from the local store. If your family usually enjoys ham on Thanksgiving or Christmas, this recipe will work wonderfully for those holidays, as well. My favorite part about a large glazed ham is using it for leftovers throughout the rest of the week, so this recipe intentionally yields more than 8 servings.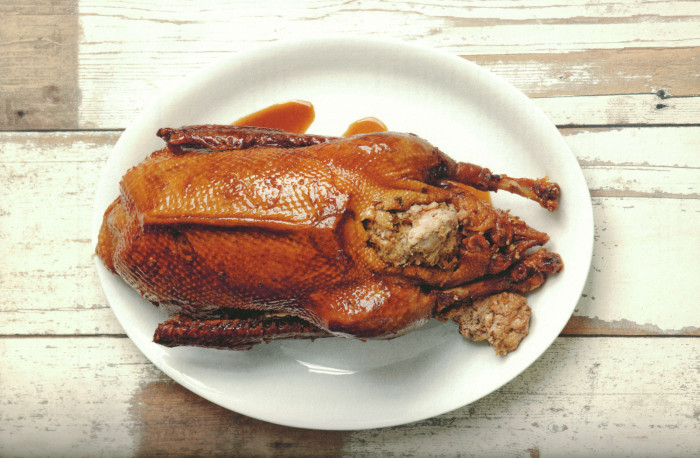 "Christmas is definitely my favorite traditional meal. This goose is prepared the way my mother prepared it. I just love it," says chef Antoine Westermann.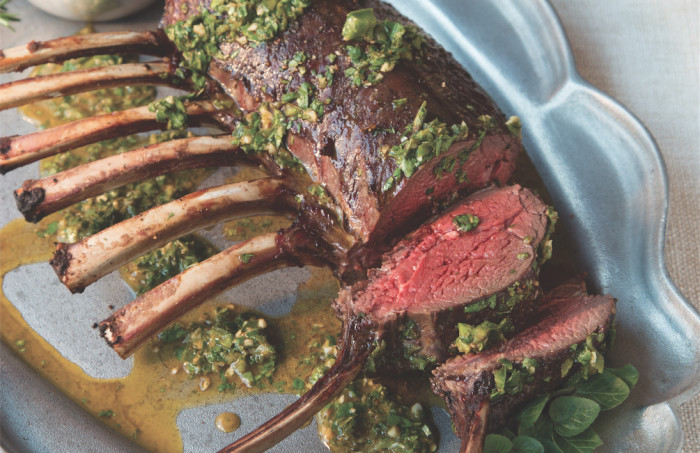 I developed this recipe for an Axis deer, classified as an exotic species, as are fallow deer and other non-native cervids; they are legal game throughout the year. They are also incredibly tasty. The key to this roast — as it is with prime beef — is the dry-aging process.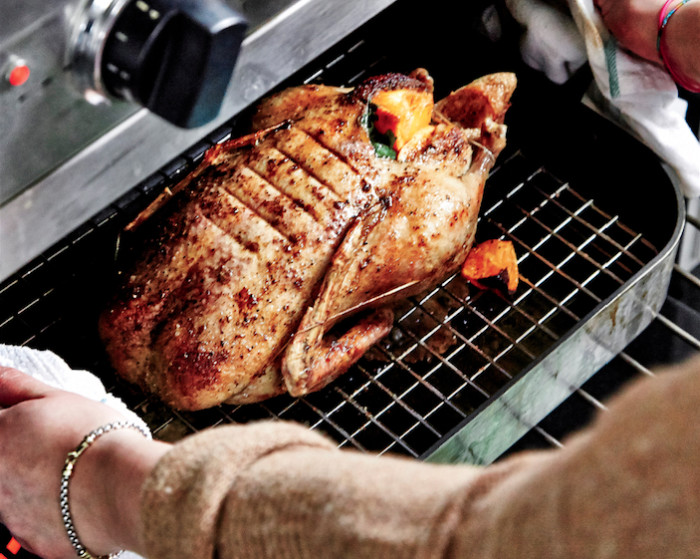 This is a complicated recipe, but the results are worth the effort. You can make things easier by parboiling the duck and making the stock and sauce (minus the butter, which you'll stir in at the end) the day before you plan to roast the bird.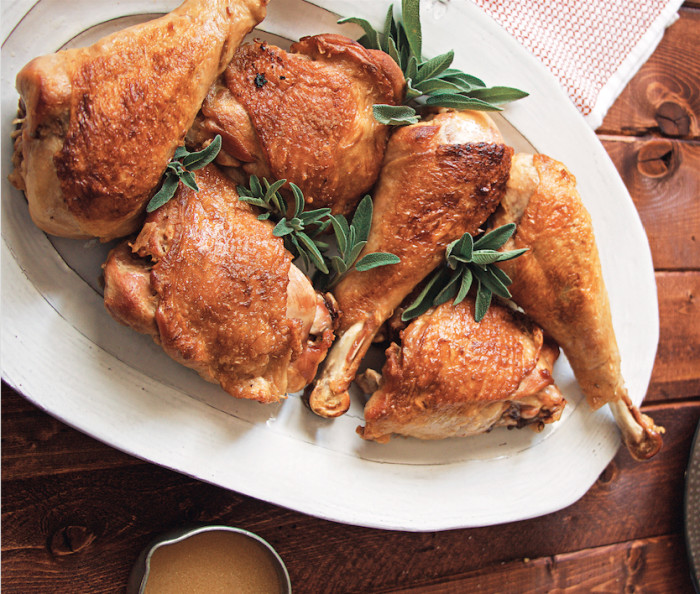 Everyone fights over the turkey legs, so I never fail with this foolproof recipe. These fall-off-the-bone tender turkey legs are incredibly simple to make and just require an overnight dry brine (optional but amazing), a quick sear and a few hours in the oven. With delicate flavors of pink peppercorn, coriander and orange zest, this recipe is irresistible.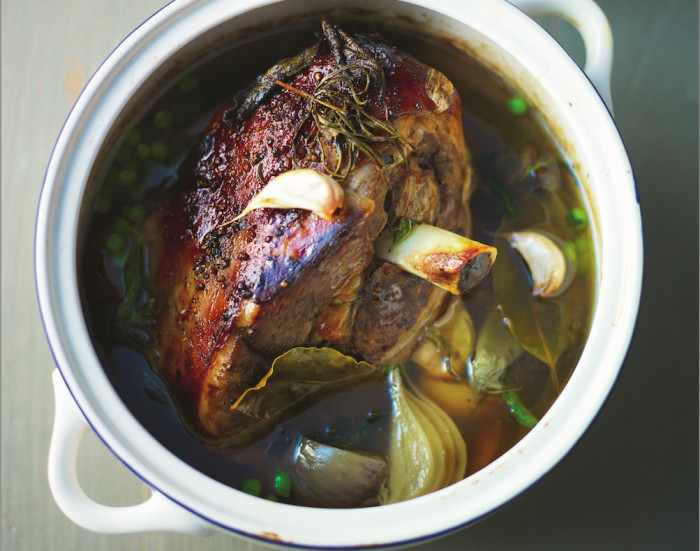 Now, this is a slow-cook but very fast-prep dish, so I thought I would add it to the book. I made this at home one Sunday, just lobbing all of the ingredients into a pot and leaving it to cook for ages. I was not expecting anything amazing, just thinking about a bit of lamb for dinner. But when it was cooked, I tasted a little and nearly ate the whole lot and did the little dance that people sometimes do when they taste something really good.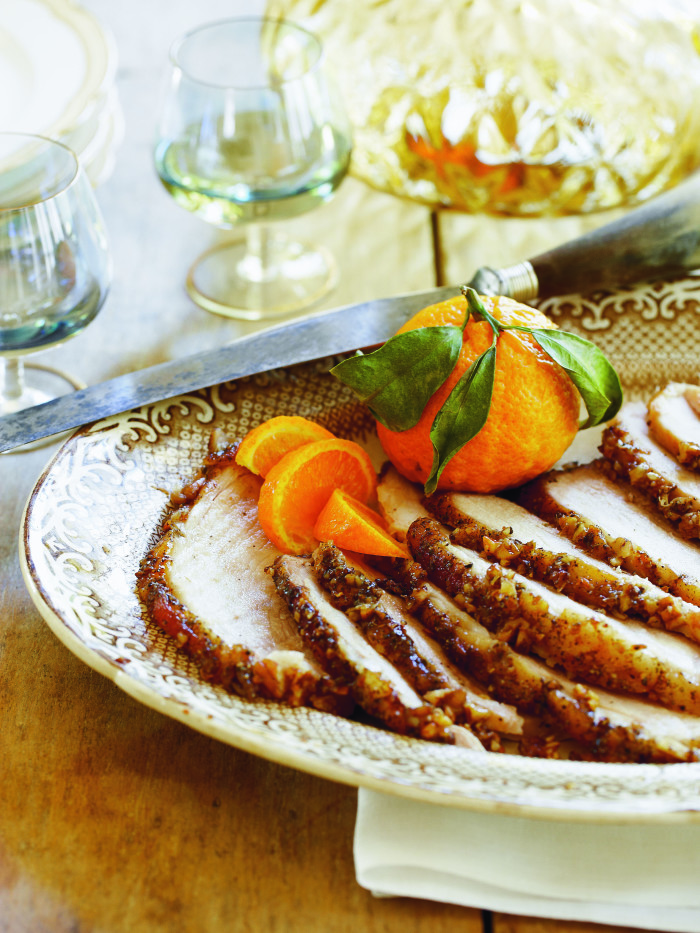 Cured hams retain a rosy color after you cook them. With a fresh, uncured ham like the one here, the meat has a much lighter color after cooking, more like that of pork loin. Fresh hams are usually available in grocery stores around the holidays, but you might have to order them at other times of the year. I like to make this ham before a big holiday so I can easily feed a crowd for days. I make a meal of it right out of the oven and slice up the rest for later in the week. The butt portion is the rounder side of the ham, with less bone, so it's easier to slice.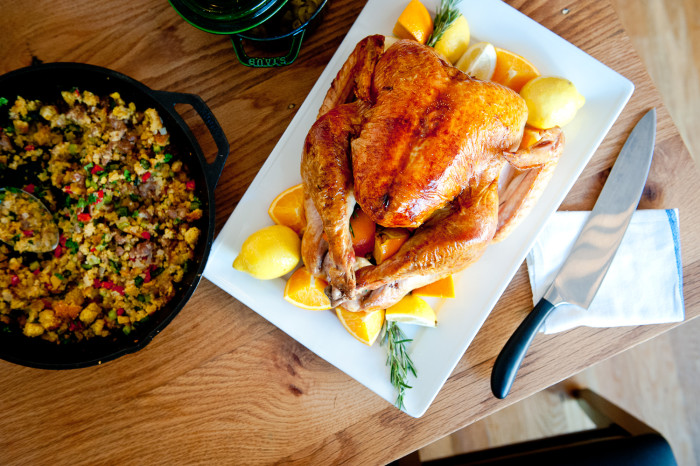 Here's the deal with turkey: The bird itself is a cinch to prepare — the brine is cumbersome and time-consuming. However, the bird must be brined (all the chefs we interviewed say so); therefore roasting a turkey has developed a reputation for being harder to pull off than it is. In short: Learn to brine, finagle your fridge to accommodate a brine bucket and rest easy not only because you're in a turkey coma and your football team won, but because you know tomorrow's leftovers are guaranteed to be as succulent and juicy as they could possibly be.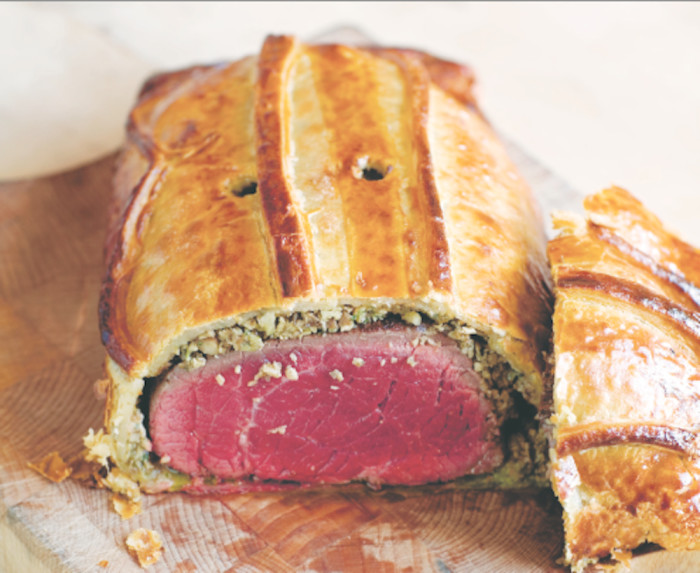 Fillet of beef "en croute," better known as beef Wellington, is a classic holiday dish. Since fillet or tenderloin is generally a leaner cut than, say, a rib eye or a Porterhouse, it makes perfect sense to wrap it in something almost completely composed of butter: puff pastry, with a layer of sautéed mushrooms in between to keep things moist and flavorful.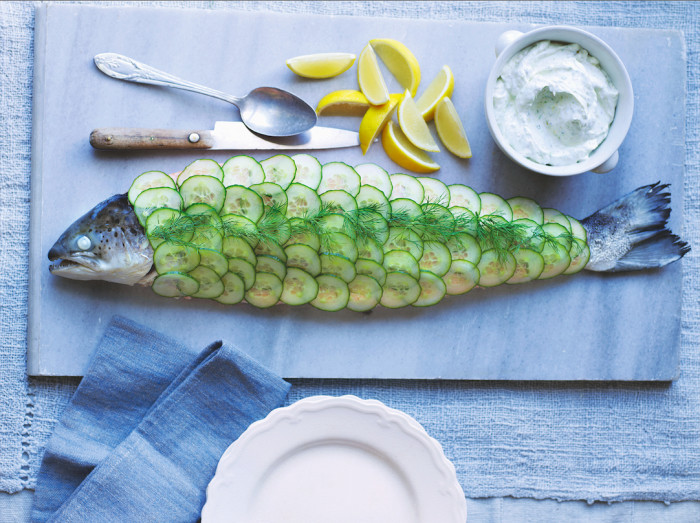 My grandfather was a fisherman in Cobh, County Cork, and had one of the first wild-salmon fishing licenses in the county, so fresh wild salmon was a big part of my life from an early age. The season for wild salmon is a very short one in Ireland, running from June to August, and when I get my hands on my first wild salmon of the year, I get so excited about being lucky enough to cook and eat this precious king of the sea. I like to poach my salmon whole, as this method is the most delicate way of cooking the fish, and the meat just crumbles off the bone. If you don't have a fish kettle, you could cut the salmon into three parts and poach in a saucepan. I love the tanginess and freshness of the pistachio yogurt.