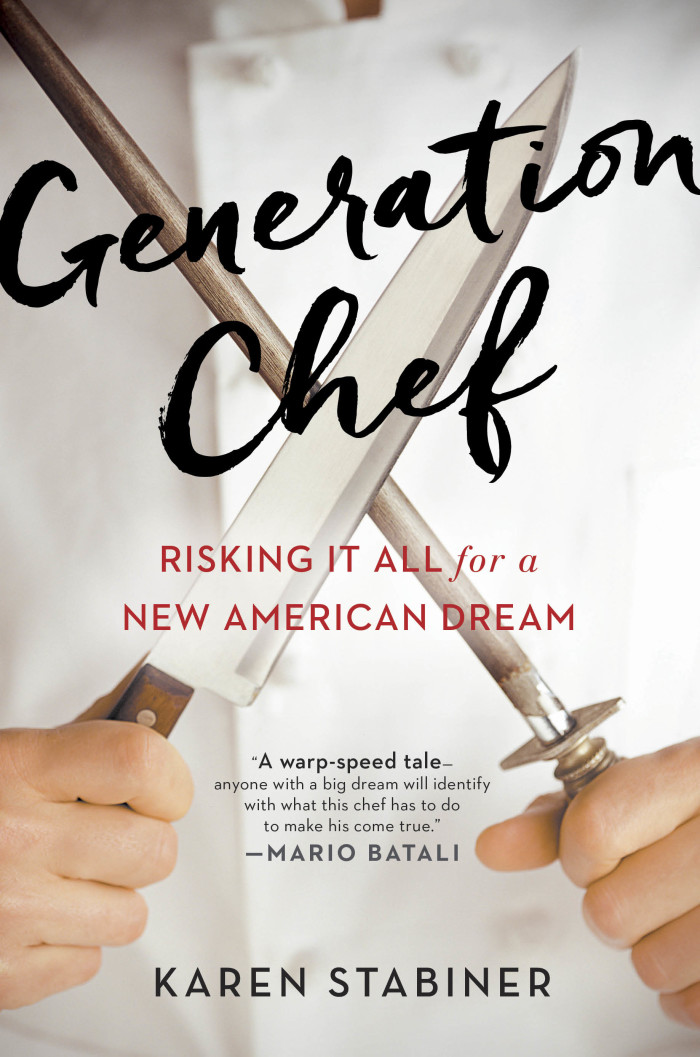 We were intrigued about the latest behind-the-scenes account of life in the restaurant industry, Generation Chef, in part because it focuses on the story of Jonah Miller. Miller, the young chef behind Huertas in NYC's East Village, was the first subject of our ongoing series New Chefs Rising, about ambitious young chefs in the restaurant industry (you can watch it within the excerpt below). Author Karen Stabiner followed Miller and his team during the opening months of the Basque restaurant and tells an enlightening story of young industry professionals, probably too inexperienced to run their own place, going for it in an attempt to succeed on their own terms. Chapter 5, "Slammed," finds Miller and his partners dealing with a best/worst case scenario: In NYC's high-octane restaurant scene, Huertas was an instant hit. How did they handle the seemingly good fortune? Read on in this excerpt, and hopefully whet your appetite for Stabiner's excellent book, which will come off like an action-packed thriller to anyone who cares about restaurants. It's available via the book's publisher, Avery, at the link below, via Amazon, and at a bookstore near you.

Reprinted from Generation Chef – Risking It All for a New American Dream by arrangement with Avery Books, members of Penguin Group (USA) LLC, A Penguin Random House Company. Copyright © 2016, Karen Stabiner

♦♦♦

Slammed didn't begin to describe Huertas's first week of business. "Slammed" was a good word to toss around after a busy night, but not for a ninety-hour week that was a continuous loop of prep and ser­vice and cleanup, interrupted by something that barely qualified as a long nap before the cycle began again.

That single week beat Jonah's projections for the entire first month of business—$34,800 in sales for a week, compared to anticipated first­ month sales of $32,200. He and Nate looked at the sales numbers every day, because they believed that vigilance made the difference between a successful restaurant and one that might seem healthy, only to slide off the rails too quickly to save. They had based their projections on losses at the start, possibly straight through the summer, because that was usually how it went; investors commonly had to wait as long as five years to see a first return on their money. Friends and family had broken even when it was supposed to lose $8,000, but that was a partisan crowd. Their first reaction to the week's numbers, to real sales, was to assume that they had made a mistake.

They had anticipated a $5,000 loss over the first two months. The way things were going, they might not lose anything at all. Best of all, they were making "sick money" in the dining room, in Jonah's giddy esti­mation. Pintxos were fun, and they got people in the door, but the menu del dia was his brand, his chance to show that he could refine and expand Spanish food without getting fussy about it—and by extension, that he could do the same with whatever cuisine he tried next, not Spanish nec­essarily, not at a Huertas sequel and so, not a partnership based on necessity. Just Jonah and Nate and Luke building their business.

The trick was to achieve great numbers without sleeping in a booth between shifts, which Jenni had jokingly mentioned as an alternative to her hour's commute to Queens, where a sous chef could afford to live. There wasn't a straightforward fix. Restaurant profit margins were notoriously slim, about ten cents on the dollar, and there were frustrat­ingly few ways to improve them. The rent was set. There was little lee­ way on the other two fixed costs, labor and food, because past a certain point they couldn't trim their way to profitability. If Jonah looked for profit in even cheaper ingredients or a staff that was leaner than was practical, he ran the risk that the food wouldn't seem special enough, and the service, cursory. The better way to reduce ninety hours a week to a tolerable sixty or seventy was to make Huertas a place where people craved two more rounds of pintxos or had to try the wine pairings. An increase of a couple of dollars per check, multiplied by checks per year, could subsidize a bigger staff without putting a dent in the profit and loss statement that Nate planned to produce every month.

Check-building was the long-term answer, but the immediate chal­lenge was to get more help, fast, because they couldn't sustain the grueling schedule. Jonah had underestimated the number of bodies he needed, figuring that he could expedite—call the orders, monitor the timing, check each plate before it went out—while Jenni handled the roast and sauté station and the line cook took care of fried foods and pintxos. One more person at the wood-burning oven, and a part-time culinary student to pick up the slack a couple of shifts a week, and he thought he had his staff.

Even that didn't last the week. The cook at the wood-burning oven, overwhelmed, announced after four days that she was leaving three days later, and Jonah, incensed that she quit without giving proper notice, had her come in the next morning to train the culinary student and then told her to pack up her stuff and get out. Joe, the student, was suddenly in charge of a station he'd never worked before, which meant that a new chunk of Jonah's day was devoted to teaching and supervision.

Jonah was pitting olives when he should have been fielding interview requests, and Jenni was asleep on her feet. He quickly installed a cousin of one of the Maialino prep cooks in the basement prep kitchen, laboring over garlic and onions and carrots and shallots the way he had at Chanterelle. Jenni got her roommate, Alyssa, to agree to work on the nights Joe was in class, in addition to her job as a private chef.

Dan didn't have many night shifts available, but Jonah's next two temporary stand-ins would arrive starting in two weeks, and they had plenty of time on their hands, stuck in a chef 's purgatory between projects that didn't pan out and new jobs that might not start for months. Chad Shaner had left his job as executive sous chef at Union Square Café to pursue a project in Southern California, but it didn't turn out to be a long-term position, so he was back trying to figure out his next move. Chris McDade, who would arrive at the end of May, had worked alongside Jonah at Maialino and, like Chad, left town for a job that didn't pan out. He came back to be the executive sous chef at Marta, but the opening was delayed. They both needed a job between jobs—and while Jonah had to pay Chris more than he paid Jenni, he wanted to have both of them around for what he hoped was an extended packed house.

They would bail him out if it stayed this busy. If, on the other hand, the crowds subsided—and he had to be realistic, because openings were never the same as the day-to-day—his kitchen habits would keep him out of trouble. Jonah enjoyed the challenge of transforming what another chef might throw out, and showed off his latest effort at the afternoon lineup meeting, what he jokingly called his "garbage pintxo," made up of the fat trimmed from the jamón and the two-inch-long potato cores left over when they spun out the thin strands for the hue­vos rotos. He deep-fried the potato until it was slightly crisp on the outside and had absorbed flavor from the fat, and then he wrapped it in a charred ramp. The potato already earned its keep in the rotos; the jamón, on the list of meats. The only food cost was the ramp, for a pintxo that sold for $3. He couldn't get more economical than that.

Jonah tried to be reasonable about his expectations, to be prepared for whatever happened after the initial rush, but the problem with making money at the start was that it made losing money seem like failure. He reminded himself that losing money was the norm at this point, and if it happened it didn't necessarily mean that he was doing anything wrong.

He was aware of niggling front-of-house problems—he had to be, much as he preferred to let Nate and Luke handle them—but he told himself that they were primarily a function of being new and inexperi­enced, nothing of any lasting concern. Nate was already getting resis­tance from the occasional guest who wanted a cocktail, which was going to be an issue only until they got their upgrade in six months. In the meantime, they had to make the wine and beer lists too tempting to reject. To that end, they had tasted dozens of Spanish wines, until Jonah's palate went numb, and decided to make their own vermut, which required more sampling and multiple trips to a nearby Indian spice store for inspiration. They looked for beers no one else served, or beers that were great deals, and offered traditional Spanish combinations like the kalimotxo. Jonah weighed in on all of it—no one was going to consume anything he hadn't blessed—but that would calm down with time, as they solidified the list.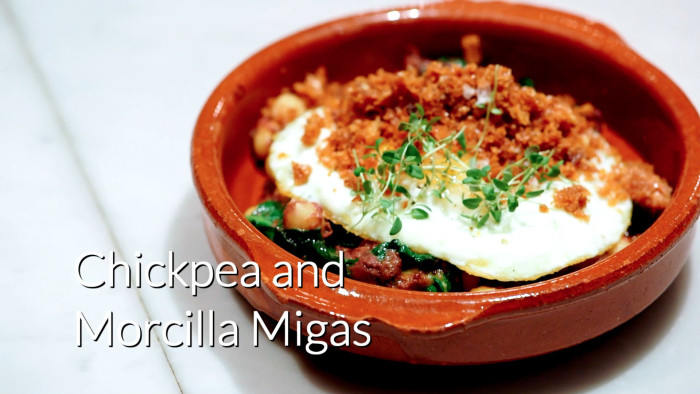 Luke faced small, irksome problems that were easy to fix—they found a receptacle for wet umbrellas and would figure out what to do with coats that at the moment hung off of the bar stools onto the floor. Much of the crew was entry-level, aside from a couple of experienced servers working the dining room, because someone with a solid résumé was likelier to head for a place where the size of the tip pool and the number of shifts were more predictable. More training would help with that: One of the servers had already come in on his day off to practice busing tables, which meant that Nate and Luke had figured out how to inspire rather than demoralize the guy.
Canceled reservations were a bigger and more troubling issue, endemic to the business and less likely to resolve with time. Jonah knew, from places he'd worked and people he talked to, that no one had the perfect solution for diners who made reservations and didn't show up. They could call everyone on the list the day before, to confirm, but some people said they were coming and still didn't appear. As the new kid on the block, Huertas was getting more requests for reservations than they could accommodate—so if someone bailed, they lost money on a table they could have filled, a table that might have turned into regulars.
OpenTable, the online reservation service, tried to police users who racked up multiple no-shows, but people with commitment issues knew their way around the rules—they changed their e-mail registration and continued their last-minute defections under a new name. High-end restaurants like Per Se and Eleven Madison Park tried penalties—EMP charged $75 if a party failed to cancel forty-eight hours in advance and then didn't show up—but that could backfire, especially for an unproven, far more informal place like Huertas, because it seemed punitive to diners who were used to changing their minds without consequence. During the recession, when every reservation seemed that much more precious, overbooking had become a popular answer, even though it increased the possibility of long wait times and was tougher to calibrate at a small restaurant. The easiest solution was to hold back a number of tables for walk-ins rather than take reservations for all of them, but finding the right formula was impossible, really, until Luke had a better sense of several variables—the no-show rate, the speed with which he could turn a table, and the number of tables he could seat simultaneously without putting too much pressure on the kitchen.
"I figure a table of two needs ninety minutes to an hour and forty-five, a table of four, two hours minimum," he said. "And part of this is keeping a table in my back pocket. I need wiggle room, an emergency plan. That's part of the system. Not every table is available on OpenTable, and usually it's me or Nate answering the phone, or Jonah, who will ask me."
Luke didn't have a formula yet, but he didn't expect to, so soon. "It's a matter of understanding our space as we go on," he said. "It's a nuance I haven't figured out yet, what I can accommodate. It'll just come."
Jonah was less sanguine. The nightly percentage of cancellations took its place on the roster of numbers he kept in his head, alongside the food-cost percentages, the number of pintxos sold, the media inquiries, the wine pairings, the overtime hours, and the nightly check averages, which could always be a little higher.
He tried to set all of it aside when he was in the kitchen, because he had an ambitious agenda. Jonah wanted to make as much of the menu in-house as he could, even though it was a lot of work; he took pride in the fact that the quince paste that went with the cheeses was home­ made. He wanted to change at least one dish on the menu del dia once a week, maybe more often than that—another labor-intensive exercise, because it meant that the kitchen had to master a new dish and prep a new batch of ingredients.
He figured that the best time to introduce a dish was on a Tuesday or Wednesday night, when things were marginally calmer than they were on the weekend—but he knew he was in trouble as soon as he looked at the reservation list for what should have been his second manageable Tuesday night. Luke had booked five large parties at the same time for the menu del dia, three groups of six and two of seven, using all three booths and two of the dining-room tables. It didn't matter if the kitchen was on top of things as thirty-two people took their seats at once, and he took little solace in the fact that someday they'd be able to handle this kind of rush. Two weeks in was not someday, and this wasn't one of Alyssa's shifts, which meant that Jenni would be doing more cooking than plating.
Jenni was responsible for all the back-room dishes at her station, but the only way to get fourteen egg courses out simultaneously was for the line cook to help her out, which meant that she, in turn, had to stop making pintxos. The runners could keep circulating the cold pintxos that were already prepared, but the croquetas and the homemade potato chips were on hold. As the orders hit, Nate helped run plates to the dining room, while Luke stood at the host stand to greet the guests and keep an eye on the book. No matter what they did, though, service was a nightmare that they could have avoided if only they'd staggered the reservation times.
On a night with a better rhythm, Jonah might have time to encourage a hustling cook or acknowledge a server who jumped in to run plates or clear dishes at a table that wasn't in his section. Not tonight, which made for a new problem. When the shift ended, Nate reported that some front-of-house staffers had started to complain: Jonah was difficult to approach, they weren't getting constructive feedback, he seemed so disapproving. A couple of them came up to Jonah the following day to apologize for whatever they thought they'd done wrong, a preemptive confession of failure before he got around to criticizing them.
He came to the afternoon front-of-house lineup meeting to say that apologies weren't necessary, he appreciated how seriously everyone took their work, and he wanted them to understand that a one-word reply wasn't him being curt. It was him being focused in the middle of a difficult service. As Huertas got busier, there would be more one­ word replies. Everyone had to get used to it and not take it personally.
It was not yet time to pass out compliments. The worst thing they could do, he told them, would be to believe their early press.
"We haven't done anything yet," he said. "Hype is hype. We have to continue to get better."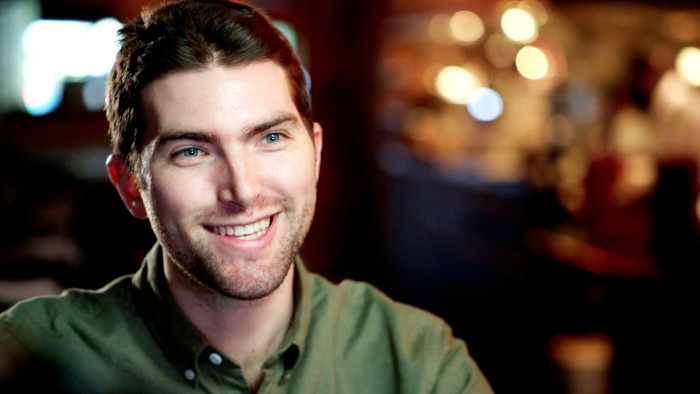 Jonah was happier in mad-scientist mode, a paper coffee cup in one hand and a whipped cream canister in the other, huddled with Jenni in front of a microwave oven they were about to use for the first time. He wasn't satisfied with the rice pudding dessert on the menu del dia, and he had seen a recipe for an almond cake developed by Albert Adria when he was the pastry chef at his brother Ferran's famed El Bulli on the coast of Spain northeast of Barcelona, which had drawn pilgrims lucky enough to get a reservation until it closed in 2011. The cake was a good fit for Huertas because it was a spin on a more traditional cake, and it would work with a range of other flavors; if it came out well, he could put his own stamp on it. Jonah aimed for plates that looked appealing, not aggressively artful; he wasn't going to serve an aerosol­ powered, microwaved almond cake unless it tasted better than a basic almond cake. Still, he liked the idea of a new technique with a weird edge. He was all for experimentation if it yielded something that was delicious, first, and fun on the plate, second.
Jenni made a batter out of sugar, egg white, ground almonds, and a little bit of flour, which Jonah spooned into the aerosol canister. He cut a slit in the bottom of the coffee cup to give any accumulated steam a vent, shook the canister, and filled the cup one-third of the way up, a cautious guess. The recipe he'd seen said halfway, but he was a little worried about how much the cake might puff up, as the batter was shot full of air. He placed the cup inside the microwave, turned the oven on, and he and Jenni leaned close to the door to watch.
"It's working," he said, as the batter poufed to more than twice its original size, a dome of batter rising above the top of the cup. After a couple of minutes he removed the cup and cut it away to expose a slightly gooey cone of almond cake. Next time he'd leave it in the microwave for a few more seconds, to make sure it set, but this was going to work. They had an almond cake that tasted good and resembled a loofah sponge, two or three portions per coffee cup. All that remained was to figure out what to do with it.
"Chocolate and goat cheese," said Jenni.
"Not goat cheese," said Jonah. "Maybe almond crumble, almond cream." A sous chef was supposed to have opinions. "I don't like almond extract," said Jenni, a vote against almond cream, which required it. "Almond puree," said Jonah, to acknowledge her opinion.
"Almond cream," said Jenni, backtracking. She did not want to seem obstinate; it was Jonah's menu, after all.
He was stumped. A puree might not have enough flavor or the right consistency, so he gave Jenni a new task to add to her to-do list. Between now and the start of service she had to make a puree and a cream, try them both, and figure out the answer. Almond cake in some form was going on the menu.
The more pressing task was to get someone to dash out and buy a second canister, to make sure they had enough batter ready to go.
Jonah cooked to satisfy himself, in the end, not for the six people in the first booth, not even for the critics whose arrival was the subject of constant speculation—or rather, he figured that by cooking for himself he cooked for all of them. If he cooked instead based on assumptions about what people might want, he'd pull his punches, and the food wouldn't be his anymore.
He was hard to please and felt compelled to move on as soon as he was happy with a dish. Jonah never cooked the same dish twice at home, because that was where he got to try new things, to stretch past the constraints of Spanish food, which already felt to him like a one-off. If he could make great Spanish food, he owed it to himself to master something else next time. And he balked at food truisms, which he con­sidered a creative challenge. Nate said that they shouldn't put chicken on the menu because people didn't go to restaurants to eat chicken, which they made at home or bought to go. Jonah, always with an eye on the bottom line, figured he could make chicken work by pairing it with small amounts of more luxurious ingredients, like morel mushrooms. Nobody was going to tell him what he could or couldn't cook. He was, after all, the cook who got the New York Times's attention with cow's stomach.
One of his first responsibilities at Maialino was making braised tripe, a mainstay of classic Roman cooking but not an easy sell. Jonah didn't care. He made the best tripe he could, tripe that met his exacting standards, day in and day out for months, working alongside Chris to turn out two batches every week, about seventy-five pounds of it. First he had to blanch the tripe multiple times, and then simmer it in stock and cook it down in a tomato sauce. When he got lucky, he got the one oversized pot with a spigot, which he opened to release the blanching water into the floor drain. The other big pot was too heavy to carry over to the sink, and there wasn't a strainer big enough to handle a batch, so when he got stuck with that pot he resorted to siphoning, which worked—except for the day when he sucked in on the hose for a moment too long and ended up with a mouthful of foul-tasting tripe blanching water while Chris, grateful not to be Jonah, lay on the kitchen floor and laughed.
Jonah didn't care, or he didn't care once he read the reference to it in the Times's January 2010 review, which he had memorized: "Mr. Anderer's tripe is served in a tomato sauce with pecorino and mint," wrote then-critic Sam Sifton. "It's light, delicate even, slightly sweet, with a backbeat. You can dance to it."
Mr. Anderer was Nick, and the recipe was his. The execution was Jonah's, though, at least half of the time. A backbeat you can dance to. He thought about that line, sometimes, when the talk turned to Huertas and reviews.
Nate lived in a state of constant preoccupation with how to do things better, and if exhaustion overtook him in mid-thought, late at night, he woke up wherever he'd left off. He was never not thinking about Huertas. It occupied him on his bicycle ride in from Brooklyn, on the ride back home, on his day off, when he was out with friends. He was not about to let anything about the business side get by him.
Luke, in contrast, had worked for a restaurant group that defined success in terms of decades, not weeks, which suited his less antic rhythm. He kept a notebook in which he jotted down every idea he had for how to improve service, no matter how small. He talked about getting good over time, in incremental steps.
At a Friday afternoon lineup meeting, heading into what promised to be a busy weekend if the reservations showed up, Nate introduced a new moneymaking special, the "can and conserva," $12 for a can of beer, probably one that wasn't on the menu, to make it seem even more spe­ cial, and a tin of seafood, which had already proved itself a popular item. The cheapest tinned seafood on the menu was $10, so Nate instructed the staff to describe this as a free beer. It was a great deal.
"It should be an easy sell," said Nate, a note of imperative in his voice. When it was Luke's turn, he consulted his notebook and recited a list of slang phrases he'd heard the servers use, none of which he wanted to hear in the future:
"No problem."
"Hey, how you guys doing tonight?"
"What's up?"
He preferred a list that included "You're welcome" and "How are you?" without the "hey." When he looked up from his notebook at the incredulous expressions on a couple of faces—were speech patterns really the key to Huertas's success?—he did his best to explain.
"It doesn't mean that we're a formal environment," said Luke. "We want to have a friendly environment—but not be the customer's friend."
The traffic hierarchy was next on his list. Right of way in the narrow restaurant went, in order of priority, to guests, hot food, and dirty dishes. It didn't matter if a server had a set of hot plates resting on his forearm. A guest always had the right of way.
Posture mattered, too. Luke exhorted the staff to stand up straight, and on this one, Nate backed him up. If someone felt the need to stretch an aching muscle, they should slip out of the customers' line of sight into the stairwell.
"And if someone's headed to the bathroom," said Luke, "get out of their way. Don't rush, but move quickly. This is like a Broadway stage. Every movement you make gets noticed."
Nate agreed with this, too, but he was mindful that the first tenet of USHG's philosophy was to make sure that the staff was satisfied. If they didn't come to work happy, they weren't going to take good care of the customers—and this was starting to feel too much like a grown-up lecturing the kids. He wanted them to think of him and Luke as experts, but accessible ones, who not so long ago had been on the receiving end of all this information.
He decided to confess to his own set of nerves.
"Look, just think about something bad you do and work on it," he said. "I bite my nails. That's pretty gross. 'Look, a partner in a restaurant biting his nails.' That's really gross. I'm working on it." All he wanted was for everyone in the room to work as hard on whatever their equivalent bad behavior was.
"Verbiage, posture, table maintenance," he said. "That's our focus this week. We'll add more next week."
On his way into work on Saturday, Jonah stopped at a little secondhand store in Williamsburg, the Brooklyn neighborhood where he lived and couldn't afford to work, to buy a couple of dozen butter knives. It hadn't taken long to realize that people who ordered the menu del dia came in hungry, anticipating a four-course menu. They could get impatient waiting for the pintxo first course, but if Jonah gave them something to nibble on they might order a glass of wine or vermút in addition to the wine pairings with the meal. He'd decided on radishes served with flavored butter, which they'd tried for the first time the night before, precipitating a knife crisis. The dishwasher had to wash batches of them in the middle of service so that the servers could dry them for subsequent courses, which made everybody crazy. Jonah liked vintage dishes and cutlery, which contributed to the we've-been-here-forever vibe, so he bought a bunch of mismatched little knives.
He came to work feeling that he'd made progress this week. He'd survived the Thursday service, their worst yet in his estimation, and he thought he'd done a good job of addressing his supposed snappishness without backing down about standards. He had a new, seasonal pintxo with grilled asparagus and ramps, and bunches of broccoli rabe flowers and purple chive flowers to use as garnishes.The weather report wasn't promising—threatened cloudbursts could make people skittish about going out—but there was a benefit to that, too. It'd give everyone a chance to work on the suggestions that he and Nate and Luke had made.
Chad had arrived in town and had a reservation tonight, to check out the food before he started work in the coming week. In the meantime, Alyssa had turned out to be a workhorse, efficient, precise, and fast, just what he needed until the next wave of reinforcements arrived. She had gone through the four-year program at the Culinary Institute of America's main Hyde Park campus on nothing but loans, so she had a pressing need of a paycheck; he could count on her to show up. Between her three days, and Chad, and Chris right after that, the fourth week of Huertas's life promised to be a relief, and possibly a pleasure.
The shift started on a forgiving note, able hands in the kitchen and a steady stream of customers rather than a flood. Jonah had the pintxo runner take over the job of adding garnishes to the pintxos, which made the runner that much prouder of what he was selling and saved the line cook some time. He moved the Spanish ham up to the wood­ burning oven station to make more space for the order tickets. The front-room staff got better at the endless loop between the kitchen and the bar, so the food never stopped flowing. The inexperienced server who thought she should stand at the service station across from the kitchen until someone beckoned her over, rather than step up to the pass whenever she saw a plate, was encouraged to find another job.
The first hiccup was an order that sounded as though someone who knew Jonah was playing a joke, making special requests designed to drive him crazy. The server leaned over the pass and explained the order ticket in a lowered voice, as if sharing a terrible secret:
No asparagus in the migas with asparagus, which reduced it to a bowl of toasted bread crumbs and egg.
No fish or shellfish in a restaurant whose menu was built on them, requiring the kitchen to substitute a dish Jonah would have to make up on the spot.
A hard-boiled egg instead of a slow-poached egg for the huevos rotos, even though the soft egg was supposed to thicken the vinaigrette into a sauce.
One diner at the table had what the server described as "issues" with octopus and would prefer something else.
Jonah had to customize an array of dishes and somehow sync them with the regular orders at the table, and he was in the middle of it when another server appeared with a plate of lamb, minus a single bite. The customer didn't like it.
Five people studied the plate. Jonah was mystified; it looked fine to him.
"Are we telling them anything about the lamb?" he asked. "If the guy had known it was going to be this pink, he might have ordered something else."
"I told him medium rare," said the server. "He just wants it a little more done." Clearly the customer's notion of medium rare was less pink than the chef's.
"Well?"
"No. Just a little more done."
Jonah grimaced. They would have to figure out a description that better conveyed how the lamb was going to look.
"He's making a big mistake," he said quietly. "It's perfect medium-rare." He handed it off to Jenni with a request for a minute more. When the server came back to retrieve it, Jonah held the plate in his hand for a moment before he relinquished it, as though debating whether to send out something he wouldn't eat.
It was painful to turn out what was essentially the wrong food: If the migas had been a balanced dish without asparagus, if a hard-boiled egg achieved the same texture as a softer one, if overcooked lamb were any good, he would have offered the dishes that way in the first place.There was nothing he could do about taste preferences and allergies, about an aversion to shellfish or fish or octopus, but the interpretive requests grated. He was the chef. The idea was to sit down and enjoy his best efforts, not revamp them and, in doing so, throw a dish out of whack.
And yet hospitality seemed to demand accommodation, except for the few chef-owners who made a no-substitution policy part of their brand from the start, transforming the formal absolutism of the European kitchen into a T-shirted but no less definitive stance about what people should eat. David Chang and April Bloomfield hardly wanted for customers, even though he refused to make substitutions at his Momofuku restaurants, and she insisted that it was Roquefort or no cheese at all on the hamburger at The Spotted Pig in the West Village. That wasn't how Jonah wanted to operate. He'd rather a customer was happy with his meal—or at least he had thought so before this evening. Right now he wasn't so sure.
The best thing to do, he figured, was to make inside jokes to keep the cooks' spirits up. Another diner sealed her fate and credibility when she complained loudly that there was no decaf.
Nate conveyed this to Jonah with a sly grin, and Jonah replied just loud enough for Jenni and Alyssa to hear.
"Tell her to go back to the Upper West Side," he said, the neighbor­hood where Jonah, Nate, and Luke had grown up, known for a great number of mediocre restaurants that might not care how bad the decaf was. "We're below Fourteenth Street. We don't have decaf here." Downtown had standards and was proud of it, was the way he felt.
By nine the bar was packed and the tall front tables, full, even if several of the parties qualified as extended family—friends of Jonah and his parents, the line cook's parents, Chad. A party of three, people Jonah didn't know, sailed past the kitchen on their way out, and the man stopped just long enough to tell Jonah that he'd been looking for a pintxos place and clearly Huertas was it.
It took Jonah a moment to process the stranger's compliment. "Well," he called at the man's departing back. "Thank you."
It was after ten when a couple passed by the kitchen on the way to the dining room, but the reservation sheet said that the last table was at nine thirty. Jonah beckoned Luke over to the pass to find out why a nine thirty reservation was ordering at ten fifteen.
"Why did these people wait forty-five minutes for a table?"
"Table fifty wasn't ready," said Luke. "They sat at the bar."
Jonah's features flatlined: His eyebrows, his eyes, his mouth turned into grim horizontal lines, and he looked as though he was trying very hard not to say what he was thinking.
He pointed to the first booth, directly across from the pass, which had been empty for hours. "Why didn't we put them there?"
It was a trick question. There was no good answer, because they should have used the booth, and Luke didn't even try to respond. He'd been anxious about getting everything right, as Jonah and Nate were, but he came from a world of rules, not improvisation. At this point in Le Cirque's long history, he'd learned far more about gracious, codified hospitality than about putting out fires. The couple had a reservation for the menu del dia, which they served only in the dining room. He simply hadn't considered putting them anywhere but there.
"How many drinks did we buy them at the bar?" asked Jonah.
"They had hard cider," said Luke.
Jonah hardly considered that much of an apology for a forty-five­ minute wait. Luke should have put them in the booth and comped them a glass of wine or sherry. Jonah forgot that he was in an open kitchen three feet from customers and raised his voice loud enough for anyone to hear.
"But how many fucking drinks did we buy them?" he asked. "Forty­-five minutes is amateur hour. We ought to buy their whole fucking meal." He turned away from Luke, asked a dining-room server what the couple had ordered to drink with their delayed dinner, and said, "Good. Comp them," without even registering what the answer was.
"They're really happy," she said, to try to calm him down.
"I suppose that's all that matters." He gave her a plate of complimentary pintxos, the special tuna quenelles on cod-skin chips, and went back to work, too angry to speak either to Luke or to Nate, who had zoomed over to quiet things down.
Luke retreated to the host station to make sure there was no more trouble brewing and came back to report that there was in fact one more reservation at ten thirty, and that another nine thirty was clearly a no-show. Jonah brushed past him without making eye contact to run dishes to someone he knew. He simmered for fifteen minutes, not talking to anyone, until a hapless new runner asked a question he should have known the answer to.
He refused to talk to the kid. "Get me a manager."
When Nate came over, Jonah addressed him as though the runner were not standing right there, with guests as close as they'd been for the previous outburst. "This clown comes over to me," he began, pushing on the word "clown," but he was too upset to talk, and instead let himself be distracted by the final ticket of the night.
The runner darted back to the bar to make sure the problem had been resolved, and then meekly approached the pass again, to report that everything was okay. Jonah ignored him and pronounced sentence as soon as he walked back onto the floor.
"Either he wants to work here or he doesn't," Jonah told Nate, who was hovering nearby. Nate could educate the kid, fast, or fire him.
The people who'd been left at the bar for forty-five minutes were the kind of mistake that could do damage if they didn't leave happy—on a small scale, if they decided never to come back or mention Huertas to a friend, or on a viral plane, in a Yelp review that got traction and inspired other anonymous diners to exaggerate their discontent. There was no room for blunders like that.
There was no time, either, not in a world where Huertas hit the Power Rankings before it opened and the review window was much tighter than it had been. The last generation of chefs had used the early weeks at a new restaurant to fine-tune the operation, but more media outlets meant more competition, and everything had sped up accordingly. In his first three weeks, Jonah had fed food magazine editors with voracious websites to fill, television producers who wanted to check him out for a morning-show feature, and bloggers who ranged from well-informed to self-promoting, even as they prepared to move on to the next new place.
Nate was already tracking reviews; Gato, TV chef Bobby Flay's heralded return to the kitchen, got a review in New York magazine only six weeks after it opened, which meant that the magazine's critic, Adam Platt, had to have eaten there during the first month of business. By that count, a critic could walk in the door at Huertas tomorrow, if he hadn't already done so, unnoticed, two days earlier. Jonah and Nate and Luke always told the staff that they had to behave as though everyone were a potential critic. For all they knew, they had just offended the New York Times's Pete Wells, here for an early visit to see if Huertas deserved his attention, by making him wait—or if not Wells himself, then his next-door neighbor or best friend or dentist, someone whose offhand negative comment could damage their chances of a review.
The only thing worse than an early review or a bad review—the lat­ter a notion they refused to entertain—was no review at all, and the math there was daunting. The Times ran a weekly restaurant review, and New York magazine had switched to a biweekly publication sched­ule the month before Huertas opened, effectively cutting its review out­put in half. There would be about fifty reviews a year in the Times and just over two dozen in New York magazine, not counting special issues and lists of the best this or that. According to the Zagat Guide's annual survey, lll restaurants had opened in New York City in 2013, which meant that most of them would never get reviewed. Some got a first visit that didn't warrant a second, some got the standard three visits, and of that second group, some got reviews that drove business and some got reviews that made them yearn for benign neglect.
There was no way to affect the process, except to be as ready as possi­ble, immediately, always. So Jonah blew up at Luke, on the chance that a ten-year-old dream had just been derailed by a couple stranded at the bar.
Nate was angry at both of them, at Luke for a silly mistake and at Jonah for a leadership gaffe, so he cornered Jonah in the basement office before they left for the night. "If you want to get angry at people," he said, "do what you have to do. But don't vilify Luke or me in front of the staff. Do it behind closed doors. I can handle it. But we have to get the most out of the staff—and if they see you belittle us, it doesn't work."
Jonah showed up at lineup again the next day, when he should have been getting ready for dinner service. He had to address what had happened without caving in—had to make the front-of-house staff feel more comfortable without yielding to some kind of feel-good compromise. He told them that several guests had complimented him on doing a good job "for only being open three weeks," which stuck in his head and had the opposite of the intended flattering effect. To him, it meant that they'd noticed mistakes they were willing to forgive because Huertas was less than one month old.
What he wanted to hear, he told the staff, was, "Amazing—and only open a couple of weeks." He did not apologize for demanding the kind of effort required, nor for blowing up at Luke.
"I'm very disappointed in what I saw," he said, "but I know we can do better."