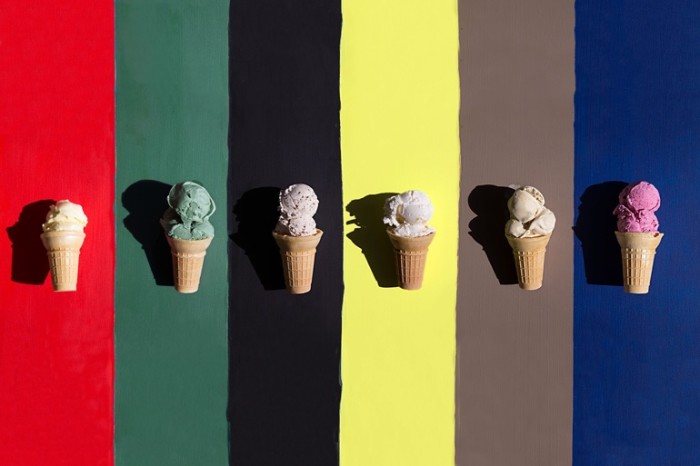 We've spent the majority of our afternoons during Ice Cream Week here at Food Republic HQ sampling our way through different types of frozen desserts. Yes, it really is tough times for us food-minded editors. And after trying all the new styles and gimmicky flavors for which we so willingly sacrificed our late-afternoon productivity, it turns out that our editorial team actually prefers brands with which it was previously familiar. Go figure.

Then again, ice cream does evoke a largely personal response — one that's often grounded firmly in nostalgia and childhood memories. So maybe we're not that surprised that several of our editors' picks reflected that. Without further ado, here are the favorite ice cream brands of our staff.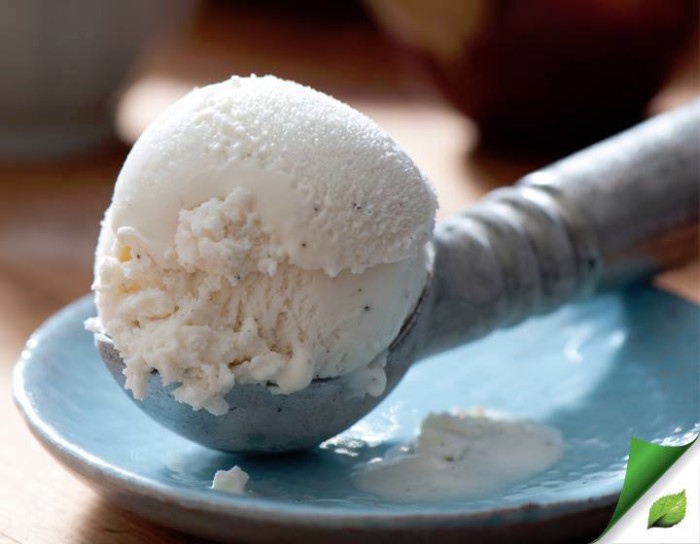 Chris Shott, Contributing Editor
Like Heinz ketchup, Oreo cookies and other flashback-inducing flavors of classic Americana, Breyers vanilla ice cream is timeless and transcendent. Let's be clear: I'm not talking about the vaguely labeled "frozen dairy dessert" by the same brand. Who knows what's even in that stuff? I mean the original Breyers ice cream, the kind that resembles freshly fallen snow when you first crack open the carton, the kind invariably spotted with earthy black specks of real crushed-up vanilla bean. Breyers has been cranking out this dreamy concoction since 1866. The packaging has been modernized, of course, to reflect contemporary tastes: It is fashionably all-natural, hormone- and gluten-free and even Rainforest Alliance–certified, according to the label. But the taste remains the same: an immediate shot of pure juvenile adrenaline.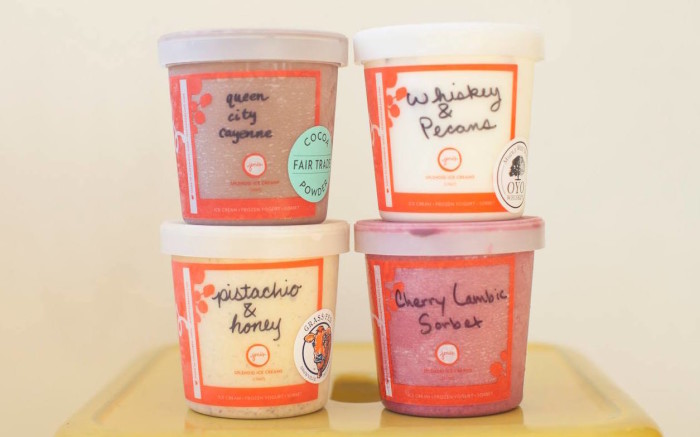 George Embiricos, Associate Editor
Imagine being lactose intolerant. Not the "Ehh, no dairy please" type of annoying human you have come to expect at the neighboring table when you dine out and the waiter inquires about dietary restrictions. We're talking about the you-don't-want-to-read-what-happens-if-I-eat-dairy type. Hello there, everyone — that's me! So no, I don't eat ice cream…often. I do eat it occasionally, because, well, who can truly resist ice cream? Knowing that many, many hours of suffering will follow, there's only one brand for which I'll make the ultimate sacrifice: Jeni's Splendid Ice Creams. It's been love at first sight ever since I was introduced to the Nashville location of the Ohio-based artisanal scoop shop. The creativity of Jeni's flavor portfolio is unmatched (though the basic salty caramel is heavenly) and holiday-themed pints (think sweet potato with torched marshmallows for Thanksgiving) are an extra plus.
Jess Kapadia, Senior Editor
I'm with George — Jeni's Splendid Ice Creams are the best I've ever had by a long shot. My boyfriend hails from Columbus, Ohio, and Jeni's original shop in North Market was what he was most excited to show me the first time we visited together. Not the house where he grew up, or any of the other "bringing the significant other home to meet the parents" stuff you might expect, but ice cream. Jeni's, specifically. From a week before we left for Ohio until our third (or perhaps fourth) visit to ensure we'd tasted all the Matisse-themed limited-edition flavors, ice cream, and when we were having it next, was all he'd talk about. It was the best meeting of the parents ever.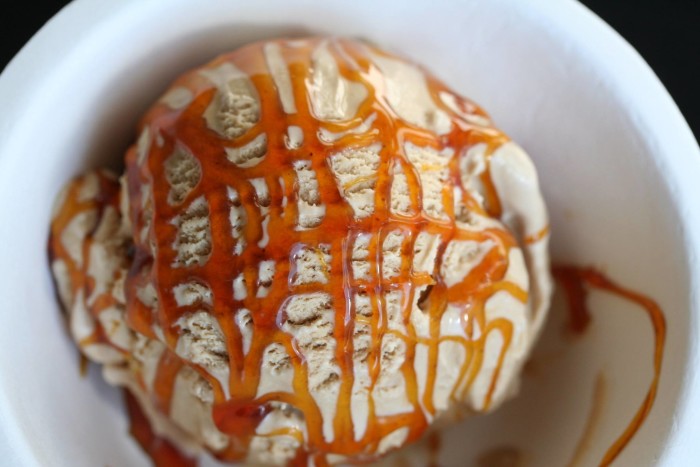 Tiffany Do, Editorial Assistant
Coffee ice cream is arguably the best flavor that exists on this green earth. When you work with a great coffee shop, like Blue Bottle, and zero in on a specific style of café, like Vietnamese coffee, you get a scoop that I very literally think about at least once a week. San Francisco ice cream parlor Humphry Slocombe brews Blue Bottle's Giant Steps coffee, flavors it with chicory root and churns it up with sweetened condensed milk. There are other brands that make a Vietnamese coffee ice cream, but none that I've come across so far have captured the balance between the richness of condensed milk and the strong, concentrated coffee flavor that tastes like it had just dripped from a metal filter. The shop also churns up flavors like Jesus Juice (red wine and Coca-Cola sorbet), Secret Breakfast (bourbon ice cream with cornflake cookies), Eton Mess (strawberry ice cream with marshmallow fluff) and so many more.
Carrie Noonan, Marketing Coordinator
Blue Bell is 100 percent my favorite. From the half-gallon tubs of ice cream to the flavored popsicles, I'll eat it all — I don't even care about listeria. It's definitely a nostalgia thing.
Richard Martin, Editorial Director
I've never seen this company's ice cream anywhere but in a few farm stores in upstate New York's Columbia County, but Golden Organics' vanilla, espresso chip and ginger ice creams are amongst the best I've ever tasted. The minimalist packaging in white, yellow and green has a simple country feel to it, and the ice creams, made from grass-fed cow's milk, have flavor that pops. A visit to the company's charmingly outdated website reveals that it's a family company started back in 1937 — and not much else. Oh, except for a note that 5 percent of all profits go to help young farmers establish organic grass-fed dairy farms. Now I like Golden Organics even more.