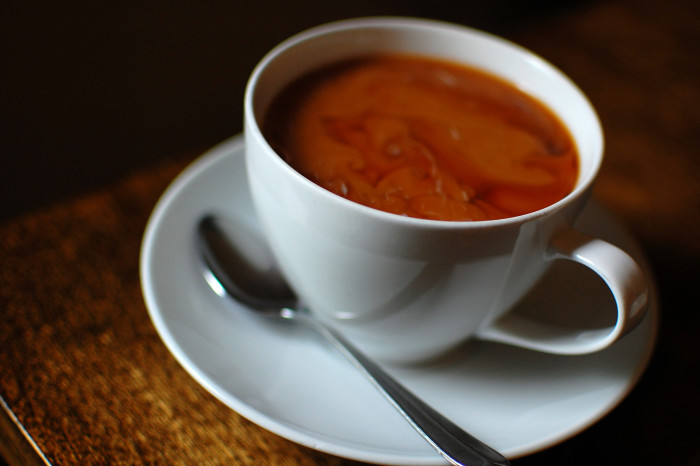 Along with your morning cup, here's what you need to know about coffee today.
Coffee troubles up in the air
Delayed flights suck for everyone. Nobody wants to be late, nor does anyone want to deal with grouchy customers. What if we told you that some of those delays are caused by malfunctioning coffeepots? The New York Times reports that much of the time, coffeemaker problems cause a flight to leave later than the scheduled time. Broken coffeemakers can violate Federal Aviation Administration regulations to ensure safety on the plane. "So when a coffee machine starts misbehaving, maintenance crews must inspect it to ensure there is no fire hazard," the Times reports.
Your new favorite gluten-free flour comes from coffee plants
Imagine this: a gluten-free flour that contains three times the amount of protein as a bunch of kale and helps solve an environmental issue all while creating jobs and supplying farmers with better incomes. CoffeeFlour is just that. According to Fast Co. Exist, the company dries coffee cherries once the bean has been picked from it and then mills it into naturally gluten-free flour.  Because the flour comes from a fruit, it tastes like, well, fruit and can be used to reduce sugar in recipes, according to Fast Co. Exist. The cherries are normally thrown away after bean harvest, causing enormous amounts of food waste. Learn more about the flour in the video below.
https://www.youtube.com/watch?v=ECnRXONnL40
Manners will get you far in Virginia
One passive-aggressive coffee shop in Virginia is trying to make the world a more well-mannered place with cheap cups of coffee. According to WHNT, Cups Coffee & Tea in Roanoke advertised a cup of coffee for $1.75 if the words "please" and "hi" were used in the ordering process. Otherwise, the coffee would be $5. This secret-password discount would never be needed in Canada.