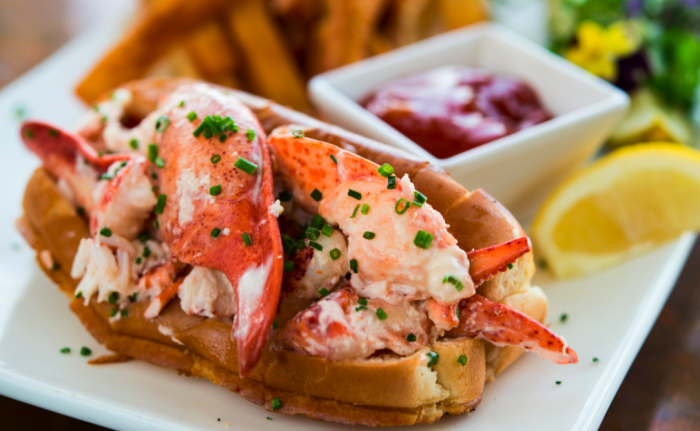 Enough salivating in front of the computer screen—it's time to get your own claws on a fresh catch and get to roll-stuffing. Stick with a classic roll smothered in herb mayo, or top it off with uni and caviar if you're feeling fancy. Gluten-free? We've got a roll for that, and if you'd like to spice it up Caribbean-style, you've come to the right place. Just pick one and roll with it. The real question is, will you be serving fries or chips with that?

"There are a million lobster rolls out there, and not just in Maine anymore," says chef Clark Fraiser. But as we sampled them around our great state we found that although often delicious, lobster rolls in general were a bit rich without anything to cut that richness. Our obvious solution to this culinary dilemma was to add fresh herbs from our garden! With the addition of tasty herbs such as fennel top, Italian parsley, chives or any other "soft" herb, the lobster roll is both rich and balanced.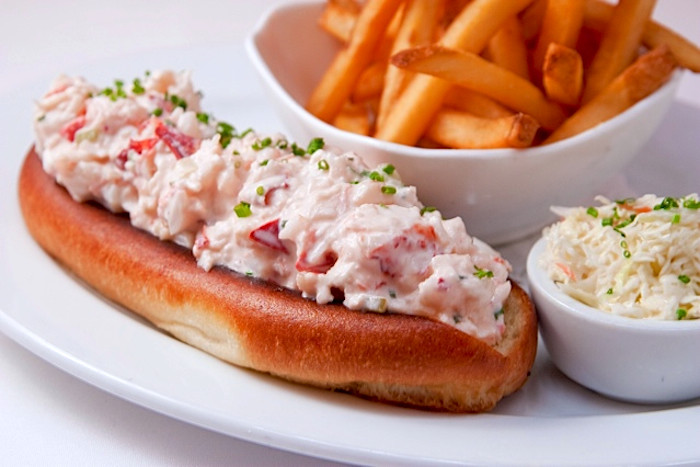 For the lobster roll at Lure Fishbar, chef Josh Capon mixes his lobster meat with mayonnaise, celery, cucumber, freshly squeezed lemon juice, a touch of Dijon mustard and Tabasco. The salad is piled on a toasted split brioche bun and served alongside salt and vinegar potato chips and a vegetable slaw.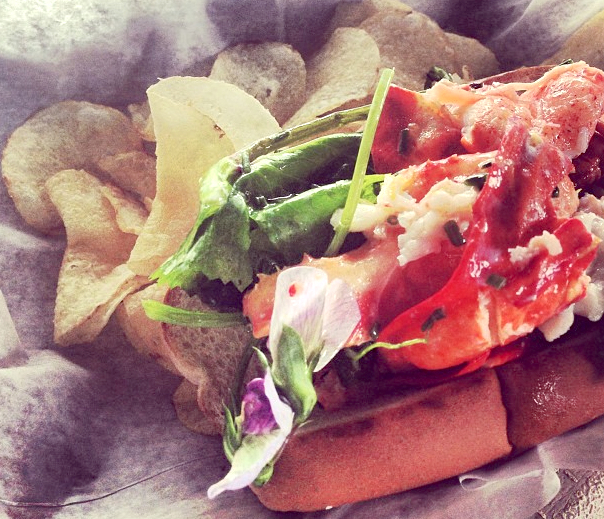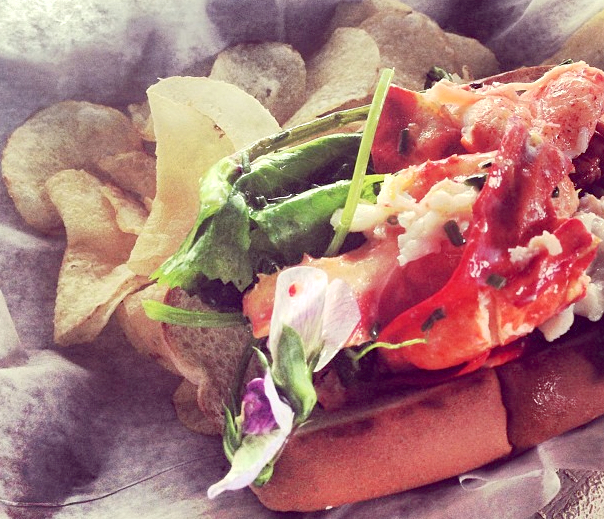 "In the summertime, there's nothing better than fresh seafood paired with a refreshing glass of wine," chef Sam Talbot says. "My poached lobster roll pairs nicely with Thorny Rose Pinot Grigio because the wine's light complexity and notes of peach and lemon nicely complement the flavors of the lobster."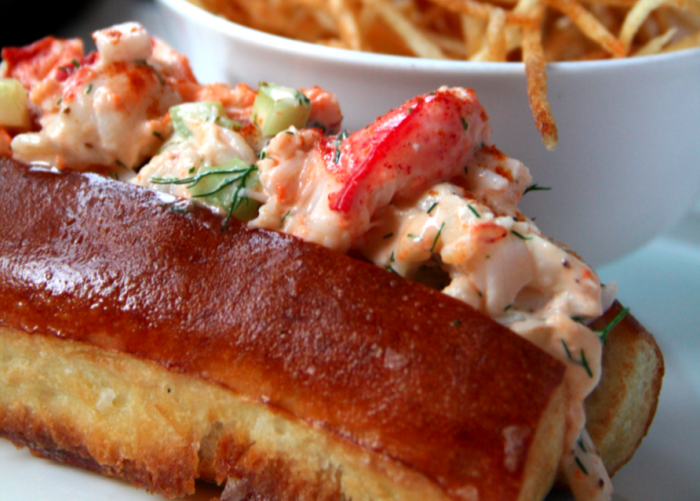 The John Dory Oyster Bar's lobster roll is April Bloomfield and chef de cuisine Josh Even's take on the classic sandwich. It's made with fresh Maine lobster meat warmed in lobster roe butter and tossed with celery seed mayo, dill, celery, red onion and white wine vinegar piled on a buttery, toasted roll from Orwasher's Bakery, made especially for the restaurant.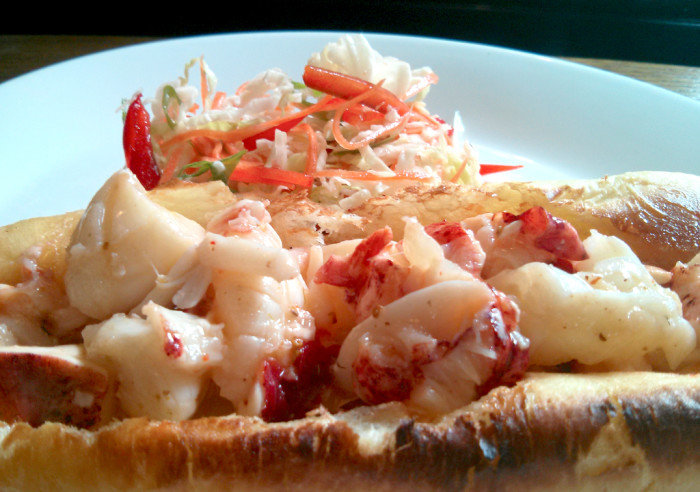 Chef Daniel Eardley of Cole's Greenwich Village serves up the Seadawg ($26), a Maine-style lobster roll. The lobster meat is tossed with mayo, diced celery and onions and piled onto a warm, buttered roll. The sandwich is then topped with savoy cabbage slaw for a crunchy bite. What sets it apart is the use of fennel and dill pollen, herbal, earthy spices that bring an entirely new flavor profile to one of the greatest sandwiches in the history of mankind.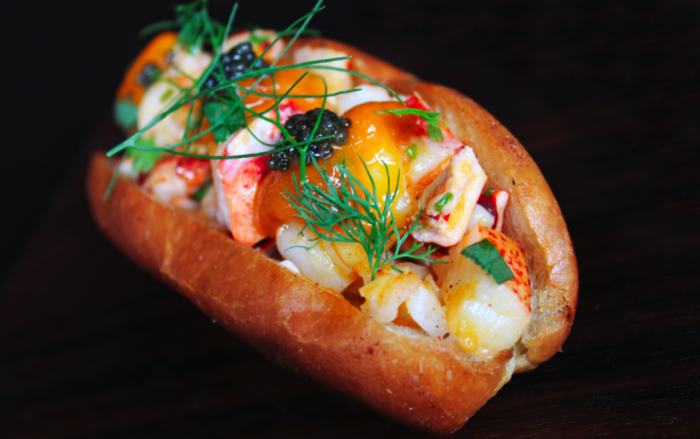 You may know this epic creation from the UrbanDaddy Perk, and we're spilling the beans on how to make this luxurious and decadent take on the beloved summer sandwich topped with caviar and uni. But, you know, go have executive chef Tae Strain's at New York City's Manon anyway, because you know he'll do it better.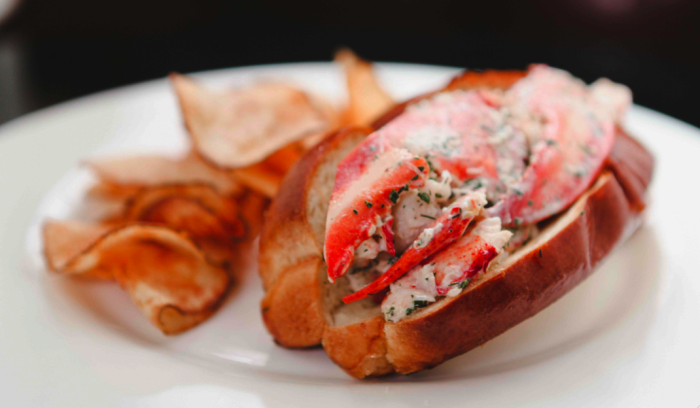 Former Spiaggia chef Gray McNally's classic Chicago clubhouse-style restaurant serves up a traditional lobster roll with an elevated twist: homemade lemon-spiked herbed mayonnaise that adds a bright citrus note and extra-fresh flavor to the sweet lobster meat. Check out his plating trick for a truly impressive sandwich.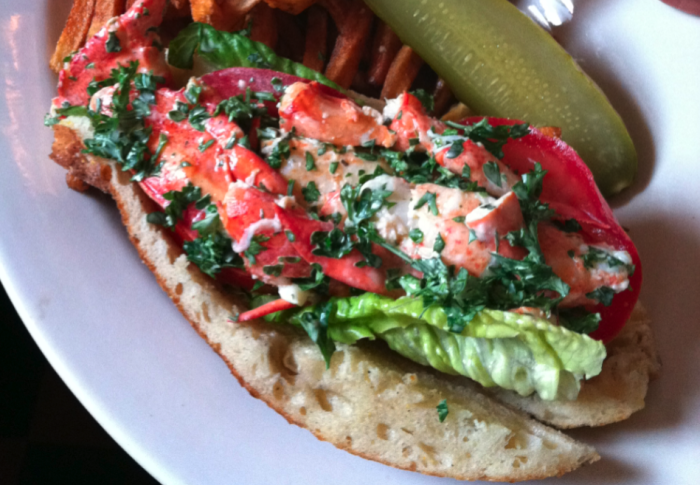 "Maine lobster, being one of the best proteins on earth, is a no-brainer," chef Kerry Altiero says. "Cafe Miranda is located in Rockland, Maine, the lobster capital of the world. Many of our customers over our 20-plus years are local lobstermen, and we support them as they support us. Local was, is and will be how we operate in Maine and at Cafe Miranda."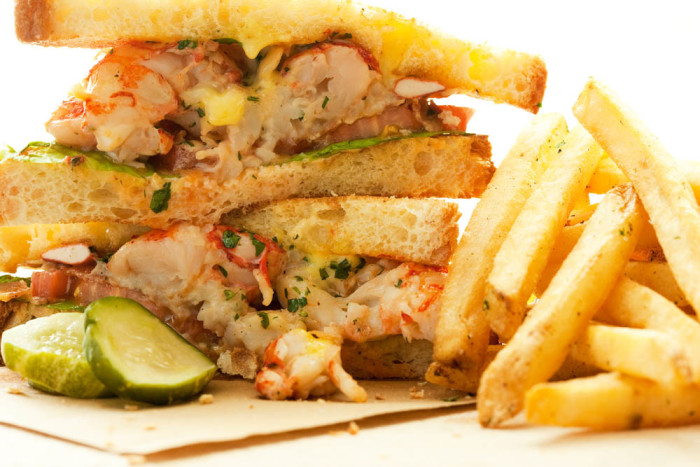 At the Renaissance Boston Waterfront Hotel, executive chef Richard Garcia takes advantage of the local bounty with his Lobster & Vanilla "Club" Sandwich. Chef Garcia doesn't stray too far from the classic, with the simple addition of his house-made vanilla aioli and spring pea shoots for a bit of crunch.
Looking for shellfish in the city? Look no further than LoLo's Seafood Shack in Harlem. Its lobster roll is no roll at all, and you'll need to experience it to believe it. The addictive two-bite wonder is made with sustainably sourced lobster nestled in a split house-made johnnycake and topped with sliced avocado and creamy remoulade, merging the best of two cultural cuisines — Caribbean and Cape — into one decadent mash-up. This is picnic food at its finest.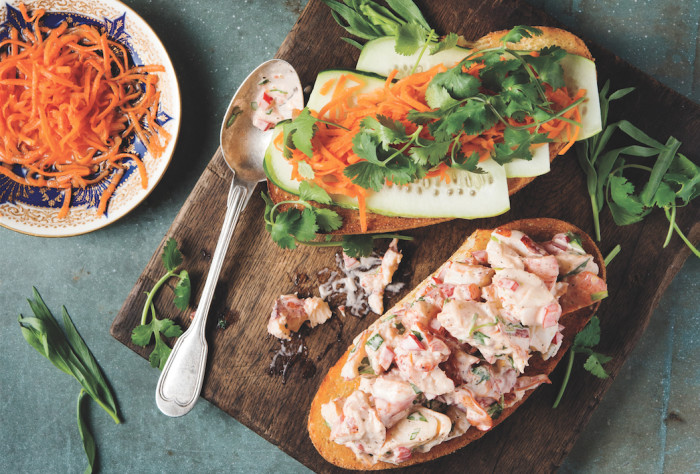 Ben Daitz has a special relationship with lobsters. For the first four years of his culinary career, he was responsible for cooking and breaking down anywhere from 30 to 80 lobsters a day. Even though he couldn't look at a lobster for a long, long time, he is still as obsessed with a lobster-packed lobster roll as anyone else — except that his has to have the signature special blend of flavor and crunch of Num Pang in New York City. So he poaches the lobster in a gingery court bouillon, then combines the cooked and spice-infused lobster with red bell peppers, Thai basil, scallion, and lemongrass, and tops it with the Holy Trinity of Num Pang–ness — cilantro, cukes, chili mayo, and of course pickled carrots.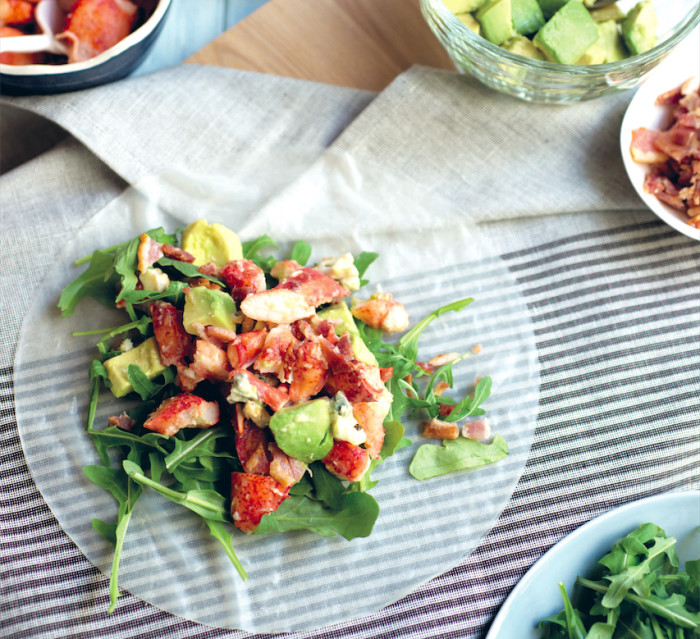 This recipe might just as well be subtitled "Gourmet Travel Food." It was inspired by Ina Garten's Lobster Cobb Salad Rolls and was adapted to be both gluten-free and hotel-room-friendly. Typically, we don't use prepackaged ingredients, but in this case rice-paper wraps (also known as spring-roll wraps) can't be beat.