Globe-Trotting Pop-Up Unveils The World's Most High-Tech Meal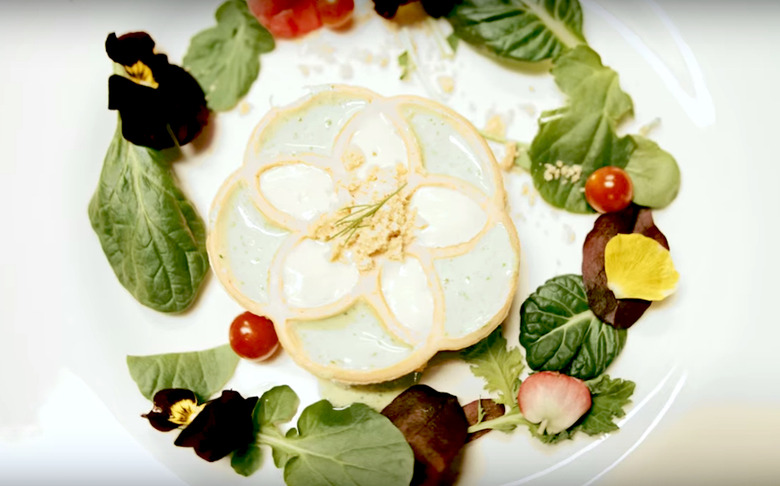 The world's first 3-D printed multicourse meal is hitting the road, thanks to touring pop-up restaurant Food Ink. Kicking off in London on July 25, this series of interactive dining experiences brings together a team of international chefs led by Joel Castanye and Mateu Blanch (of the world-renowned elBulli and La Boscana, respectively) to create the world's most high-tech meal. The courses will be prepared by chefs and plated by machines from byFlow, the inventor of the world's first portable multi-material 3-D printer.
The food isn't the only 3-D printed feature, however — the tables, chairs and lamps were designed and printed by Arthur Mamou-Mani, a protégé of the late British architect Zaha Hadid. Polish artist Iwona Lisiecka designed the 3-D printed utensils.
Check out a preview of what's to come below and reserve your tickets for £250 starting Friday at 9 a.m. (GMT). Upcoming cities include Berlin, Dubai, Seoul, Rome, Tel Aviv, Barcelona, Paris, Amsterdam, Toronto, New York City, Taipei, Las Vegas, Sao Paulo, Tokyo, Austin, Singapore, Los Angeles, Cape Town, Sydney and Reykjavik. Can't make it? All the dinners will be live-streamed, so you won't miss a thing (except, of course, ice cream in a little printed cage).