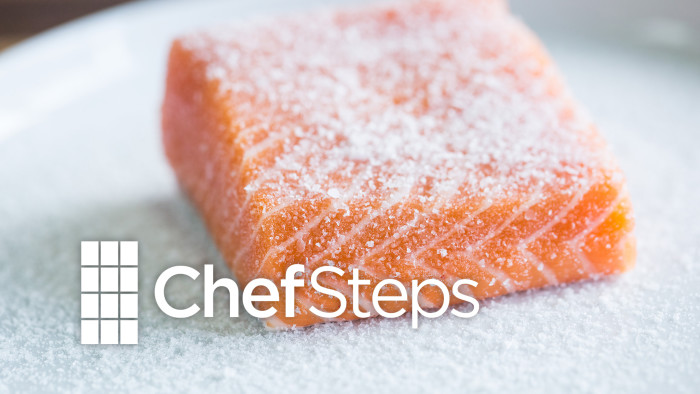 "Sushi-chef secret." Can you say that five times fast? No? No worries. You're here for seafood tips, not tongue twisters, after all. Have you ever wondered how seasoned seafood pros who slice up those perfect pieces of sashimi get the fish to be so delightfully firm, vibrant in color and packed with fresh flavor? Our friends at ChefSteps are here to show you.
The best part about this trick is that you can use it regardless of how you plan to prepare your fish — grilled, baked, fried, seared, whatever. So grab some salt, sugar, and your favorite fillet. It's time you took advantage of an age-old secret for serving seriously sexy seafood. Take a look at the brief instructional video below.
Ingredients
Salt
Sugar
Your favorite fish
ChefSteps comprises a team of award-winning chefs, filmmakers, scientists, designers and engineers focused on revolutionizing the way people cook by inspiring creativity and encouraging expertise in the kitchen. You can also get access to all of ChefSteps' Premium content — including paid classes and dozens of recipes available only to Premium members for a onetime fee — for the special price of $24 (regularly $39). Classes include Sous Vide: Beyond the Basics, Fluid Gels, French Macarons and more!