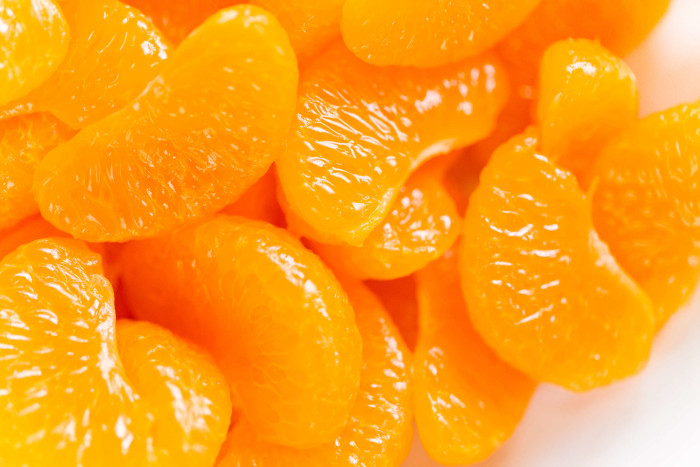 You know how canned mandarin oranges are kind of awesome, except that they can be a bit bland? And you know how fresh mandarins can be awesome, except for that annoying white pith on the outside full of pectin? Wouldn't it be great to find a way to combine the smooth texture of the former with the juicy taste of the latter?
ChefSteps wrote in this week with a method for doing just that. To create sweet gems from fresh citrus (any citrus), you simply combine them with a little pectinase, an enzyme that breaks down the fruit's pectin, resulting in a pith-free, bitterness-free treat. Chefs call this technique "supreming" and often use it to augment dishes at high-end dining establishments. At home, the possibilities are endless — pop 'em in a flute of bubbly, serve them atop a salad or ice cream, or eat them plain! They're easy, adorable and delicious. Take a look at the quick instructional video below and get to work on your sweet little gems today!
Ingredients
Fresh citrus fruit, peeled and segmented
Pectinase
ChefSteps comprises a team of award-winning chefs, filmmakers, scientists, designers and engineers focused on revolutionizing the way people cook by inspiring creativity and encouraging expertise in the kitchen. You can also get access to all of ChefSteps' Premium content — including paid classes and dozens of recipes available only to Premium members for a onetime fee — for the special price of $24 (regularly $39). Classes include Sous Vide: Beyond the Basics, Fluid Gels, French Macarons and more!