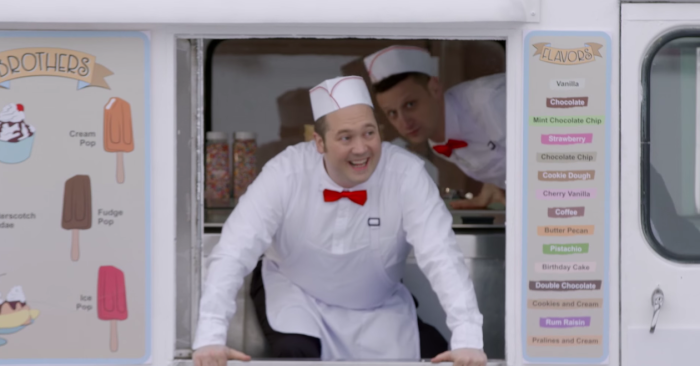 We all scream for ice cream…well, maybe not in February. It's too bad that the Cream Brothers, John Lutz and Tim Robinson, don't know this.
Robinson, a former cast member and current writer for Saturday Night Live, joins 30 Rock alum Lutz as his loud and dense brother and business partner in a three-part web series, The Cream Brothers, for the comedy site Above Average. According to AV Club, Lutz is the mastermind and wordsmith of the series. Maybe they can learn a thing or two from our own food truck expert, chef Ed Hardy.
The New York February weather freezes the hot fudge, Bobby Moynihan shows up as a freeloading employee, a rap is written and divorce papers are signed. Hilarity ensues.
Watch the whole video below: