Erik Bruner-Yang Wins Taste Of Waldorf Astoria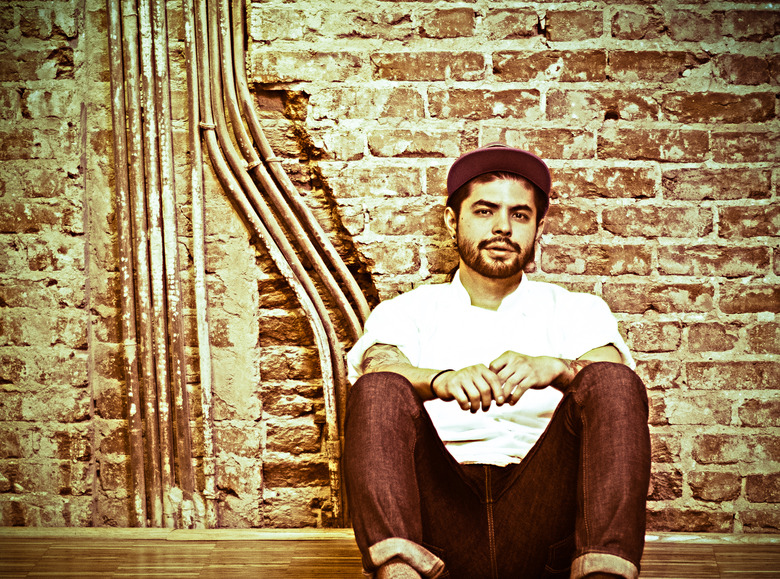 Erik Bruner-Yang of Toki Underground and Maketto in Washington, D.C. took home the award for the Taste of Waldorf Astoria challenge last night, and Food Republic was there on the scene. (If you missed our story, start following us on Snapchat: foodrepublictv)
Bruner-Yang competed against four other teams of Waldorf master chefs and James Beard Rising Star semifinalists to create the next iconic Waldorf dish. The illustrious hotel brand is the birthplace of such renowned culinary creations as egg's Benedict, red velvet cake and, of course, the Waldorf salad. It's the second year that Waldorf has sponsored a contest to help further its legacy of pioneering recipes.
Bruner-Yang worked with Waldorf Astoria Beijing's master chef, Benoit Chargy, to create the winning dish: the Jing Roll — Chinese napa cabbage wrapped around a delicate filing of minced wagyu beef with black mushrooms and Chinese chili peppers, hoisin sauce, local salted duck eggs, okra and sweet purple potatoes. The dish will now be featured at all 25 Waldorf Astoria locations.
Check out our episode of "New Chefs Rising" featuring the Taste of Waldorf winner below.