Let's face it: Most celebrity cookbooks are saccharine, devoid of the author's true personality, and not terribly useful as far as actual cooking goes. That's why we're so pumped about Cravings, the new 240-page book by popular swimsuit model and social-media sensation Chrissy Teigen, which comes out today.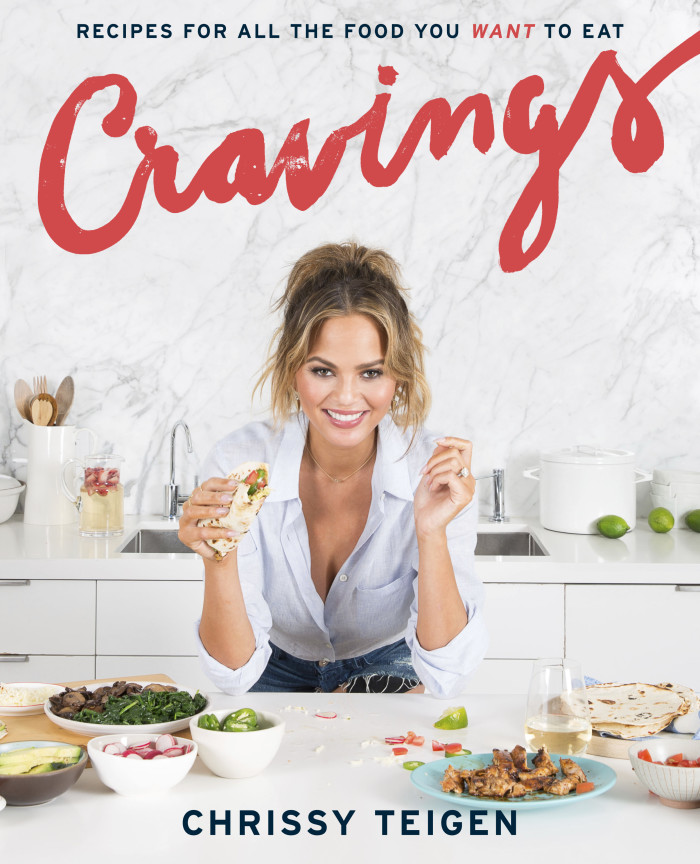 This is a gal who isn't afraid to say whatever the f*ck (her spelling, not ours) she wants; just check out her Twitter and Instagram feeds. And man, is she serious about food! (As we found out in a 2014 interview, she's a stickler for papaya salad prepared in a very specific way; here's the recipe.) How serious? Well, she enlisted one of our favorite recipe developers, Adeena Sussman (also the author of Food Republic's Crispianity series), to help her write the thing. But not too serious: There's a frickin' tuna casserole with potato chip topping inside.
The result is a carefully curated and beautifully photographed collection of recipes — including contributions from Teigen's Thai mother as well as her famous husband, the singer John Legend — that is refreshingly easy to follow and fun to read.
Flipping though the book, we noticed some common themes. Here is a breakdown, by-the-numbers style:
94 total recipes
38 recipes that use real butter (impressive for a model)
19 supermarket-brand shout-outs, including Chex, Velveeta and Tim's Cascade Jalapeño Chips
15 different cheeses used
10 restaurant-chain shout-outs, from Arby's to Waffle House
9 recipes calling for Sriracha (a.k.a. "Teigen's Ketchup")
5 non-Sriracha hot sauces represented, including two homemade varieties
6 self-edited f-bombs (a.k.a. "f*ck")
4 uses of the word "bitch"
4 pets mentioned (three dogs and one pig)
4 mind-altering substances mentioned
3 photos of Chrissy and John feeding each other
2 photos of Chrissy in a swimsuit eating chicken wings
1 flashback to an unfortunate bathroom incident at NYC's Il Buco