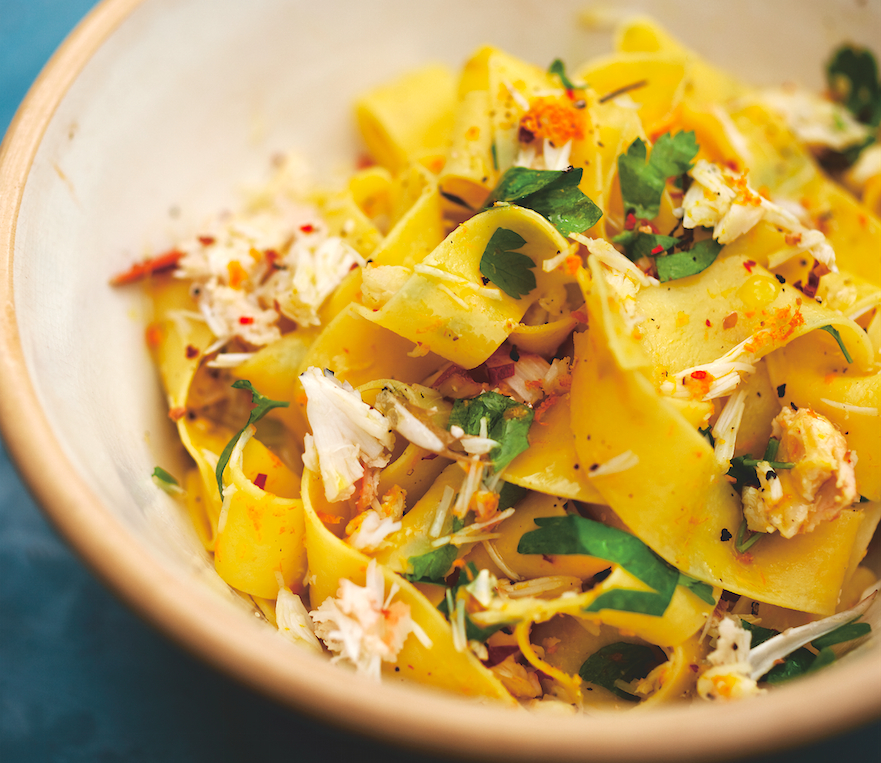 You've heard it before, and not just from us: Shellfish is sexy. Not a little sexy. It's flat-out, drop-dead, deliciously sexy. Treat this delicate protein nicely and there's a big reward in it for you. We've got pretty little shrimp, scallops, oysters, clams, mussels and more over pasta, in a pot for two or simply spread on toast. Spread? Toast? You'll see. It's a surprise.
You'll never look at a can of jumbo lump crabmeat again. According to Belinda Harley: "The chef Miltos Armenis introduced me to this combination in Paxos; his genius for cooking fish has been an inspiration."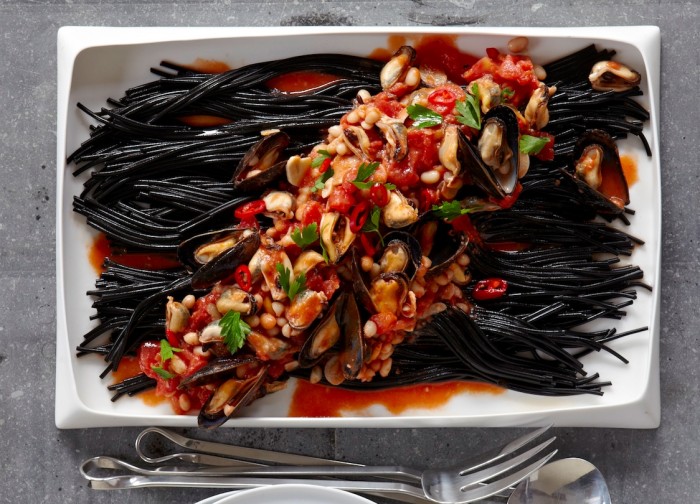 Squid ink pasta is hands-down one of the prettiest pastas ever! Glistening black, it's a glamorous canvas whose delicately briny flavor enhances any seafood. It is especially gorgeous against the lovely orange color of mussels and the white beans. In Italy, beans are often paired with seafood, but feel free to leave them out, if you prefer.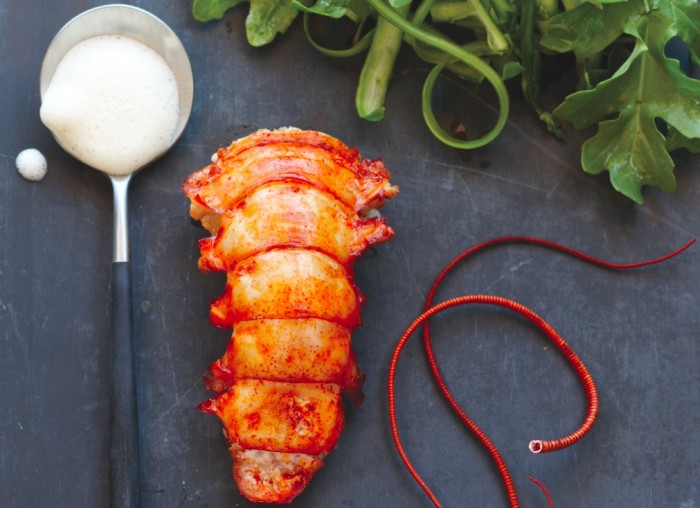 "The method I use at Miraval for the asparagus is easy and results in attractive, fresh green curls," says chef Justin Macy. "Be sure to choose nice, fat asparagus spears so you have enough to peel. If you can only find the skinny spears, you can still make a version of this salad that will be delicious. Simply trim away the woody base of the asparagus and cut the spears at an angle into very thin slices."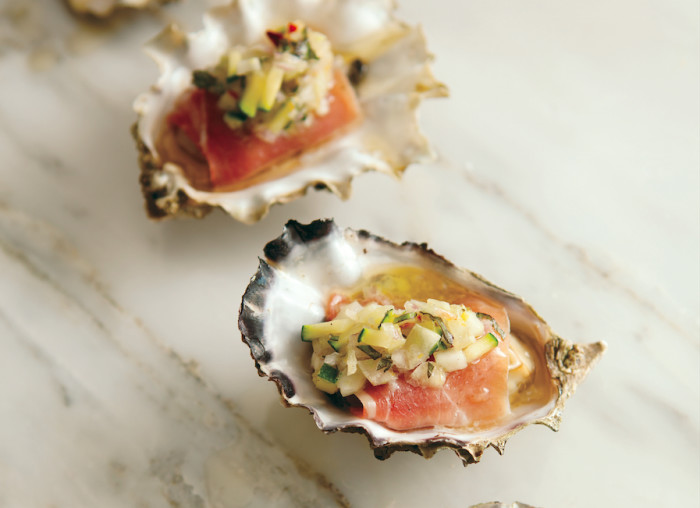 The ancient coastal city of Taranto is located on the Salentina Peninsula in Puglia (the region that forms part of the heel of Italy's boot), overlooking the bay, where three sides of land face inward on the Mar Grande, the Mar Piccolo and the Ionian Sea. Because of its location and its fishing center, Taranto provides some of the country's best seafood. At Piazza Fontana, the small fishing port sells sea urchin, octopus, bream, mussels and oysters farmed in the Mar Piccolo. Taranto's signature oyster preparation is ostriche tarantine in tiella, simply baked in the shell with bread crumbs, parsley and olive oil. In our version we jazz it up by adding flavors of prosciutto, fennel and chile. As the locals would say, "Se non amate la vita, non si può godere di un ostrica!"("If you don't love life, you can't enjoy an oyster!")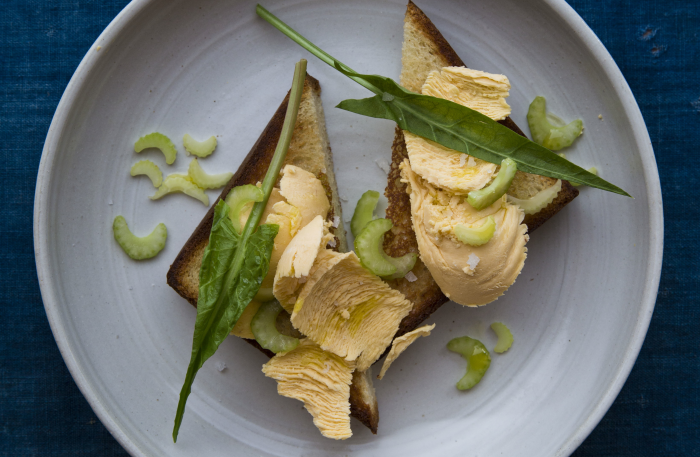 "Uni has such a beautiful balance of sweet and briny notes, which makes it great to cook with," says New York City chef Camille Becerra. "Many chefs have applied a butter-uni sauce to pasta, but I prefer to spread it thin on toast." This toast was inspired by an April Bloomfield dish — the John Dory chef makes an oyster pan roast served with a side of uni butter spread on a thin baguette. "I thought it was so yum, it should be its star on a dish," says Becerra, tipping her toque.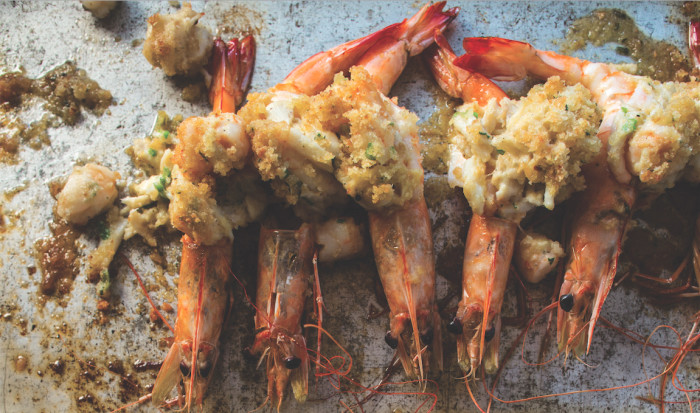 Growing up, we'd go to these little joints all around New Orleans that had great stuffed shrimp. But the dish has changed so much. Now it's all premade, pre-stuffed, and fried. I still make stuffed shrimp the way I remember them. I love the presentation: Head-on jumbo shrimp are stuffed with more shrimp and crabmeat piled as high as the shrimp will allow.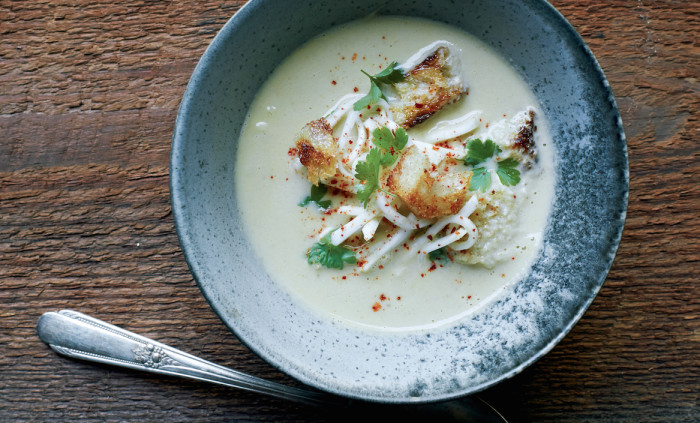 At La Pointe du Grouin, chef Thierry Breton (the guy behind the bar in a red wool knitted cap, summer or winter) makes a hearty seafood soup with small blue crabs. These are the same as the pricey soft shell crabs you eat whole in spring and summer, but with their hard, cold-weather shells, they're a fraction of the price. They don't have much meat on them — you toss them after they're cooked — but they add intense seafood flavor to soups and sauces.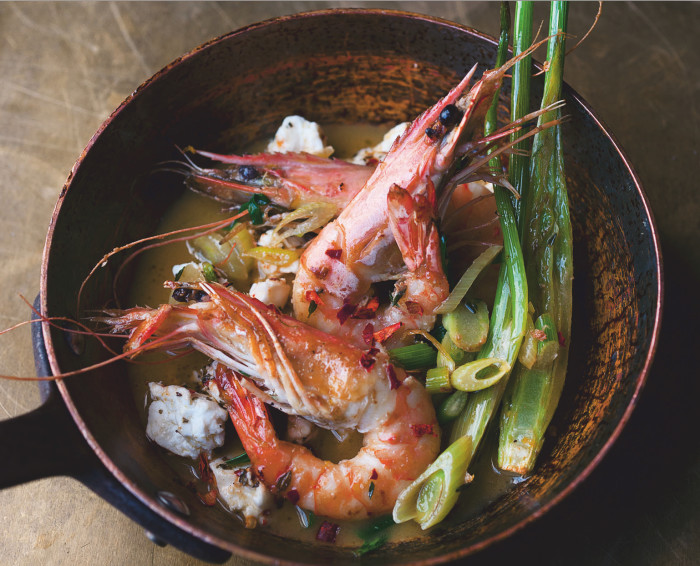 The combination of prawns and feta is a classic Greek combination — prawns saganaki — that we've been playing with since the first Ottolenghi book. It's a lovely dish to do, as everything can be prepared in advance and just cooked before serving. If we were to enter any NOPI recipe for a 15-minute-supper competition, this would be it. Get prawns as fresh as you can: It means you can leave the heads on, and their bright red bodies look just wonderful when they are cooked. It's almost a must to serve this with some crusty white bread to mop up the juices.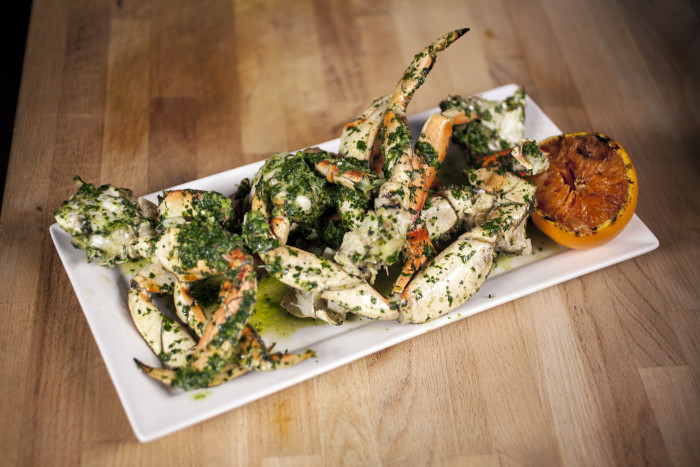 "The inspiration for this dish came from grilling crabs, oysters and other shellfish as a kid on the Puget Sound," says Portland chef Scott Snyder. "I spent summers up there with my grandparents grilling all kinds of seafood. I thought our housemade z'houg would be a really natural flavor pairing for grilled crab — it's really herbaceous and reminded me of a Vietnamese-style wok-fried crab. The grilled oranges add great depth of flavor, and the acidity of citrus complements seafood so well."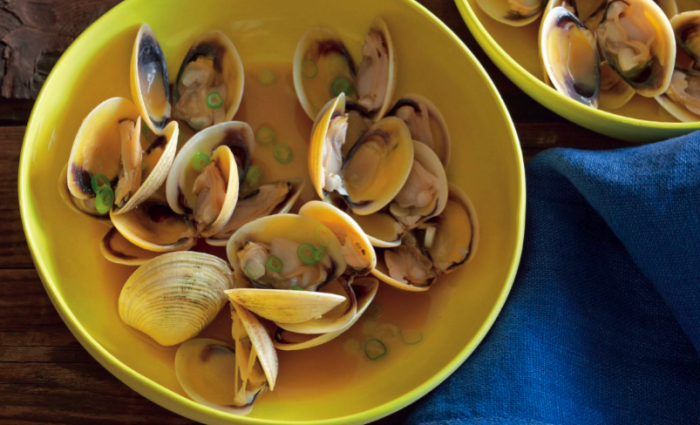 Clams are pretty straightfoward to cook: Apply heat and moisture and they'll open up and offer you their sweet, chewy innards. With that basic formula in mind, we're publishing this recipe from Hardie Grant Books' new Izakaya cookbook. White wine and parsley is a classic clam-steaming combination, but what would happen if you replaced the wine with sake and added a delicious, buttery soy sauce to the mix? The beer would keep flowing, according to Japanese bar tradition.