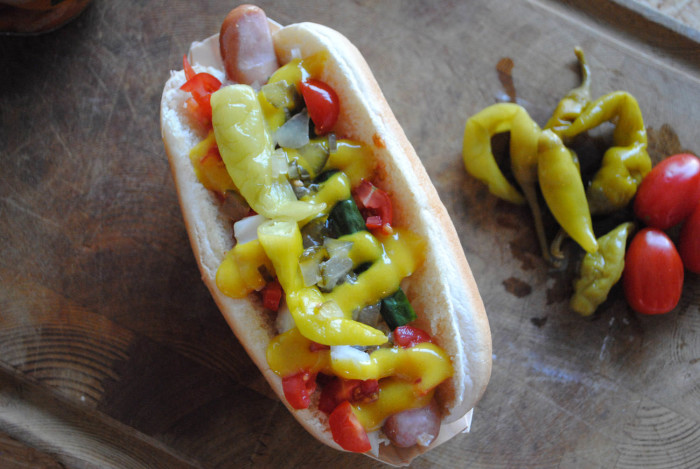 One of our chief goals at Food Republic is to inspire you to cook whenever possible, from the simplest scramble to the 20-step salted caramel-filled soufflé tartlet. Imgur's bimbim101, based in Denmark, has taken our creed to heart in one of the most delicious ways possible: re-creating our illustrated hot dog chart (which we've reposted down below). We drew up 40. He actually made 63. We are humbled, and the masses are impressed.
The masses also had questions. What was his favorite hot dog, for example? "I think I would have to go with the Chicago Hot Dog. The Coney Island and the Danish are close though!" Is he okay after consuming 63 loaded-to-the-brim hot dogs in a relatively short amount of time? "I think my body appreciates other food as well."
Here are a few standouts we didn't have on our list. Well done, bun brother.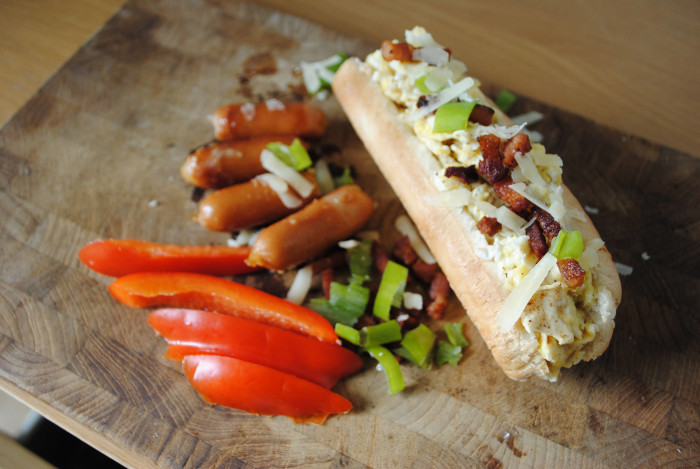 The Breakfast Dog: Scrambled eggs, cocktail sausages, bun, red pepper, bacon, spring onion, and Parmesan cheese.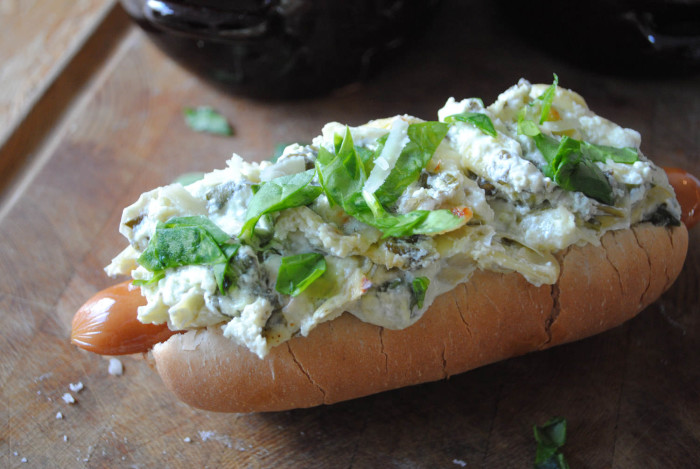 The Spinach Artichoke Dog: Hot dog, spinach (frozen or fresh), artichoke, sour cream, cream cheese, mayonnaise, Parmesan, and salt and pepper.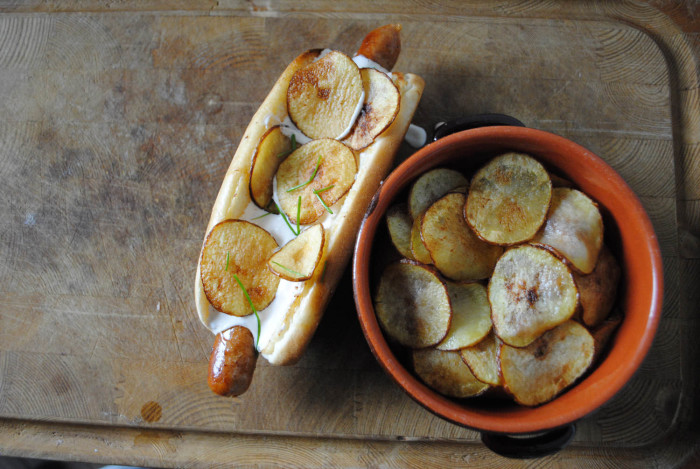 The Blue Cheese Chips Dog: Homemade potato chips, blue cheese, sour cream, mayonnaise, sriracha, hot dog and bun.
Peruse the rest of this smoky, salty, fatty, totally delicious list and get inspired: a tubesteak and bun is one of the most versatile blank canvases the omnivorous home cook could ask for.